'The best mum': Davina McCall's grandmother has passed away at the age of 98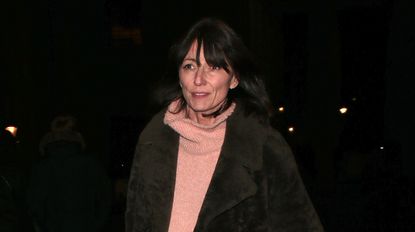 (Image credit: GC Images)
Davina McCall has shared the sad news that her grandmother has died.
Taking to social media, the TV star posted a loving tribute to her grandmother, 'Pippy', who passed away on Monday at the age of 98.
Describing her beloved grandmother as 'the matriarch' of her family and, 'the glue that kept us all together', Davina described how her 'role model' was not just a great grandma, but, 'a great mum , sister, auntie…and a loving and loyal friend.'
Sharing a photo of her grandmother with an emotional tribute Davina wrote, 'Our lovely Pippy died peacefully in her sleep on Monday at 98 years old She was the matriarch of our family. The glue that kept us all together .'
'She was like a mother to me... and a rock for so many people in their times of need.'
The 50-year-old fitness enthusiast also revealed that Pippy was the reason she has supported Action Medical Research for over four decades. The charity funds vital ground-breaking medical research for children and babies.
'She was strong, kind, funny, cuddly, clever and she loved music and singing . She was a great mum , sister, auntie, grandma , and a loving and loyal friend' Davina continued.
'She was phenomenally intuitive...she could really read people.. and used to say «pippy knows» and she did ! ❤ anyone that's read «lessons» will know how special she was ... love you Pippy.'
After hearing Davina's sad news, the star's followers, friends and fans were quick to share heartfelt messages of condolence with the presenter.
Davina's friend, fellow TV star Holly Willoughby, shared a supportive message for the mum-of-three, commenting on the photo of Pippy, 'Oh Davina, I'm so sorry, you always said such lovely things about her…hope you're ok, sending you huge amounts of love xxxx'
Digital Editor - Woman & Home
An internationally published digital journalist and editor who specialises in SEO strategy and content production, Rachael has worked as a writer and editor for both news and lifestyle websites in the UK and abroad.
Rachael's published work covers a broad spectrum of topics and she has written about everything from the future of sustainable travel, to the impact of the coronavirus pandemic on the world we live in, to the psychology of colour.