Cold Feet Confirmed To Be Returning For A Second Series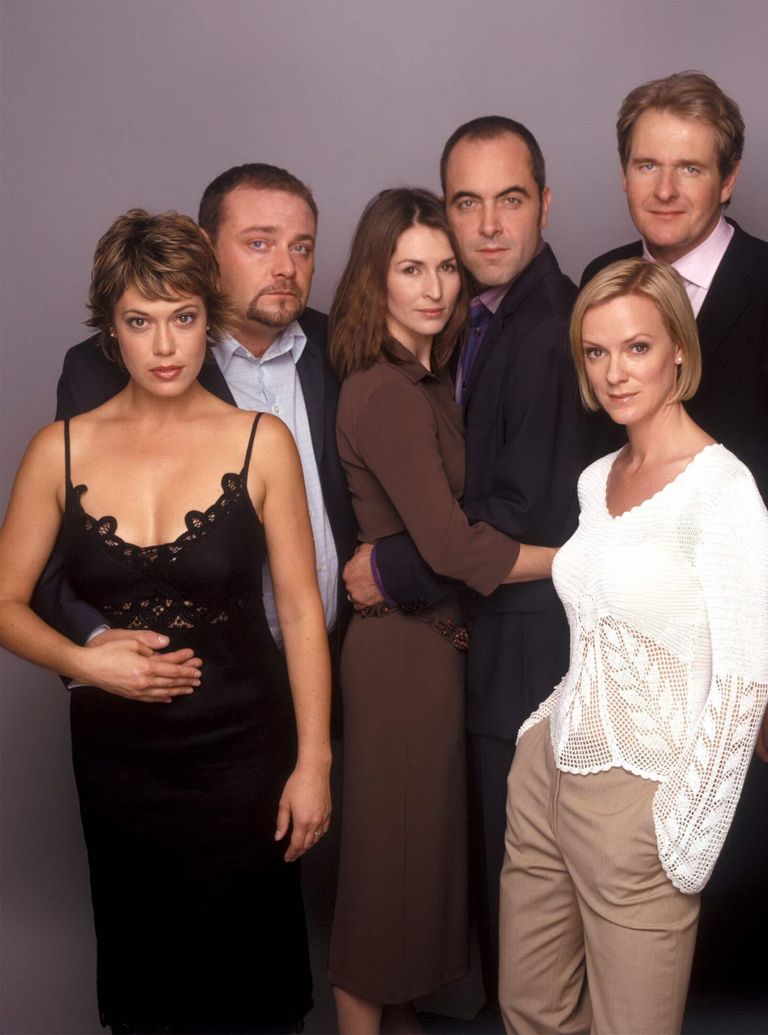 (Image credit: Rex Features (Shutterstock))
Great news for fans of Cold Feet. Following a sucessful return to screens after a 13-year absence, ITV have confirmed that we will be getting a further series of the much-loved sitcom. The current series wraps up next week but it looks like we won't have to wait as long this time to catch up with the popular characters with production starting on further episodes early next year. The shows original writer Mike Bullen expressed his excitement saying, 'I've been blown away by the show's reception among viewers and critics alike. It has exceeded even my hopes. This recommission confirms that we didn't screw it up ... Now the hard graft resumes.'
The new series of Cold Feet has gone down a storm, with 8 million fans tuning in week on week and many feeling like the show never left. Famous for its comedic moments the show has always found a way of covering serious issues and topics with the new series being no different. So far they have been praised for running storylines that covers subjects including stalking, depression, cheating, and euthanasia.
A new image of the cast of Cold Feet was released ahead of the show's return to our screens. The '90s show has been off our screens for more than 10 years, but friends Adam, David, Karen, Pete and Jenny have all returned for a new series set to deal with life as their lives as they approach the big 5-0.
Fans were treated to the first trailer for the show's comeback during Euro 2016.
The funny clip shows Manchester United mad, Adam played by James Nesbitt have a heart to heart with his son, Matthew while watching the football game.
After Adam's beloved wife Rachel, played by Helen Baxendale died in a car accident, he raised their son Matthew on his own.
Now all grown up, he makes a startling confession to his father.
http://www.youtube.com/watch?v=LswkhpI4HFA
Matthew says: "Dad can I tell you something you might not like to hear?"
Adam wrongly assumes that Matthew is about to come out to him, saying: "Is it that you're gay? If it is that's fine. I don't have a problem with that."
But he actually admits to his horrified dad: "I find football a bit boring."
Eagle-eyed fans can also spot Adam's best-friend and partner in crime, Pete Gifford played by John Thompson in the crowd of happy supporters.
During its run from 1998 - 2003, Cold Feet drew in millions of fans. Created by Mike Bullen, the program followed three Manchester couples as they faced the ups and downs of middle age. Widely praised for it's relatable characters and realistic portrayal of life as a thirty-something, the new series will re-join characters Pete and Jenny, David and Karen and widower Adam as they approach 50.
Often dubbed the British answer to Friends, the program's emotional finale was watched by 10.7 million viewers back in 2003, which showed the funeral of Adam's wife Rachel.
The show's creator Mike Bullen stated; "This feels like the right time to revisit these characters, as they tip-toe through the minefield of middle age. They're 50, but still feel 30, apart from on the morning after the night before, when they really feel their age. They've still got lots of life to look forward to, though they're not necessarily the years one looks forward to!"
The series will be directed by Terry McDonough, who brought crime drama sensation Breaking Bad to the screen after beginning his career on ITV dramas in the 90s.