Call The Midwife Announces New Cast Member For Series Seven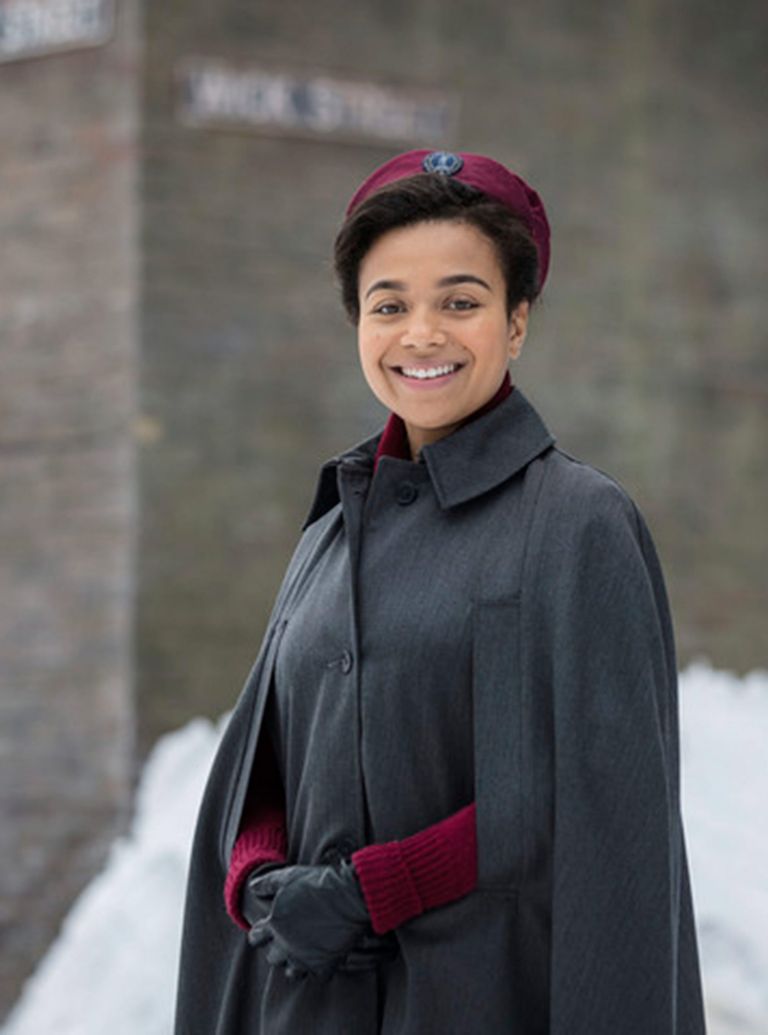 By Amy Hunt
Call the Midwife creator Heidi Thomas announced that the new series is set to cast it's very first West Indian nurse, back in April.
Now the producers have finally made a decision on who will play the new character Lucille and you might just recognise her...
Actress Leonie Elliot has been cast as Lucille in series seven ofCall the Midwife. She has previously starred inBlack Mirror.
Heidi has already described Lucille as "elegant, funny and clever". The creator hopes Lucille will bring a "fresh energy" to the show as she joins the rest of the gang at Nonnatus House, caring for the mothers and children of Poplar.
Executive producer Pippa Harris said: "We can't wait to introduce the audience to our new midwife Lucille, played by the hugely talented and captivating Leonie Elliott.From her first audition, Leonie managed to embody the essence of this elegant, intelligent, witty character."
Pippa added: "Lucille is a fantastic addition to the Nonnatus House team and we know she will be warmly welcomed by the nuns and midwives."
Series seven of the midwife drama will see the nurses confronted with everything from leprosy and Huntingdon's Chorea to the fear of pregnancy and unmarried mothers.
The new character was made in order to reflect the 1960's setting of the drama, and the fact that an influx of Caribbean nurses made their way over to the NHS in the 60's.
Call the Midwife producerHeidi revealed: "I was moved and impressed to learn about the contribution of Caribbean nurses at that time."
And the creator also added that she was excited to bring a different perspective to the drama. She said, "She's going to bring stories with her, and a different cultural point of view. It's very exciting."
(Some members of the cast in season six)
The exciting new casting news was revealed at the BFI and Radio Times TV Festival on 8th April. During the event the midwife drama, which recently ended its sixth season, also received a huge accolade.
Voters named it the Best Drama of the 21st Century, beating popular hits such as The Night Manager and Merlin.
Call the Midwife executive producer Dame Pippa Harris said, "It's an extraordinary honour to have topped this poll, and the whole Call the Midwife team are delighted.
"It's a tribute not only to the brilliance of our ensemble cast but to the skill and passion of Heidi Thomas' writing and to the range and diversity of stories the series has covered.
"I'm personally thrilled that a show which takes an unflinching look at the lives of women and is created by and stars so many talented women, should have struck a chord with such a large audience."
The seventh series, which may see the return of Miranda Hart, is set to air at the end of 2017.