Brooke Shields speaks out on life in her 50s—'we get better with age'
Soon-to-be 57-year-old Brooke Shields tries to flip the script on aging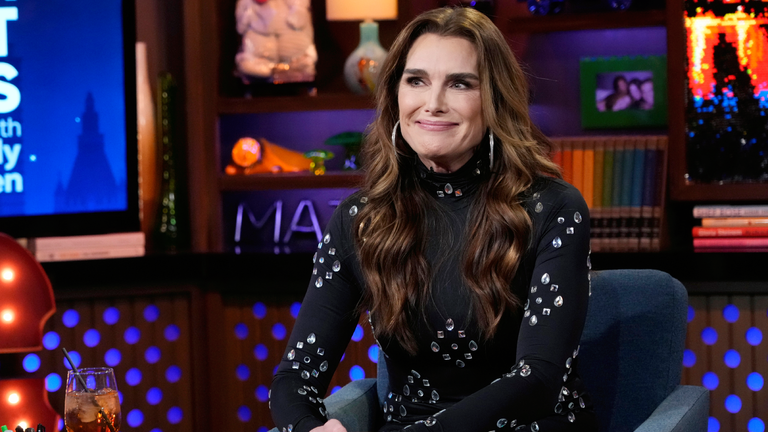 (Image credit: Bravo / Contributor)
It's so refreshing to hear Brooke Shields talk about getting older.
The soon-to-be 57-year-old actor and model, who recently revealed she's learning to walk again after a horrific accident, spoke to Yahoo Life about wine brand Clos du Bois' new "Long Live" campaign. In an ad for the company, Brooke argues that Chardonnay shouldn't be considered a wine for "old people," but, rather for folks "who like to live a little."
"It's about changing the narrative to talk about vitality and confidence," Brooke said in the interview. "You hit this certain age and there's a richness to you. You're just beginning new things."
Interestingly, fellow actor Courteney Cox, who went on the record about embracing her late 50s just a few months ago, actually directed the campaign video too.
Brooke went on to call out Courteney directly, saying she, "is a perfect example of shifting. Her daughter is older and now she's directing and she learned to play the piano. There's so much that happens when you have the freedom to actually live your life more for you and less for the people around you." Preach, Brooke!
The star and mother-of-two (Rowan is 18 years old and Grier is 16 years old) also opened up about aging with Prevention last month, specifically asking women to start embracing passing time. "We fight signs of aging, we fight growing old [...] instead of actually embracing it," she said. "I think that the more we can embrace it—and I'm not saying just forget about it and don't put any effort into yourself—but to really join forces with aging and [...] custom make the way you spend your day to support that."
Brooke, of course, always looks wonderful. When asked about the secret to her look, she mentioned water, exercise, eating well, and, "giving myself a break when I need to and sleep."
And, since hindsight is always 20/20, the model admits that her current stance on getting older is the result of years spent thinking about it and living through it—which is why she's got some words of advice for her own daughters and women everywhere. "Don't rush to be older, please, for your own sake," she said. "But also [...] don't be afraid of it. You're totally enough and you should just want to be you."
Anna Rahmanan is a New York-based writer and editor who covers news, entertainment, lifestyle, culture, food, travel and more. Read more of her work at annabenyehuda.com.