Attention Yellowstone fans! Harrison Ford shares what he really thinks about Kevin Costner
The 1923 star shares how he really feels about his Dutton family member...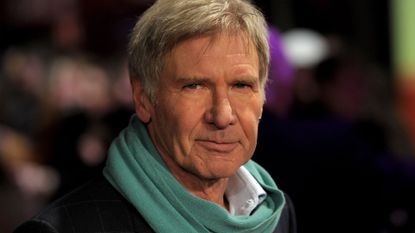 (Image credit: Getty Images)
Harrison Ford has some words about Kevin Costner...
Harrison Ford, no doubt, has played some of the most iconic roles in cinematic history, and he's continuing his streak as Jacob Dutton, the patriarch of the Dutton family in the Yellowstone prequel, 1923.
Yellowstone is, of course, one of the biggest shows on television right now, so one would wonder if the Indiana Jones star reached out to Golden Globe winner Kevin Costner, who plays John Dutton on the OG show, to get some tips about how to portray Jacob on screen. When the Hollywood Reporter asked Harrison whether he reached out to Kevin for advice or not, he replied, "Nope."
Harrison said that it was important for him to carve his own path as he prepared to portray a Dutton family member.
"I wanted my own singular relationship with [co-creator and showrunner] Taylor [Sheridan] to rule my behavior and my thoughts," he said. "I didn't want to dirty up the road with somebody else's."
He also added that, in regard to the relationship between the show runners and Kevin, he has no doubt they all get along. "I have no idea how they get along. I would assume they get along great because Kevin does a great job," he said.
Apparently, though, the world is very fascinated as to whether Kevin and Harrison have spoken about their Yellowstone characters, and this wasn't the first time Harrison was asked about his relationship with the star.
He also told E! News in 2022, that despite the proximity to their shows and characters, they have not spoken. "I respect Kevin enormously and his body of work and everything he's done, and the work he's doing in Yellowstone," he told the publication. "But I'm on my own path."
Apparently, Helen Mirren, who stars alongside Harrison Ford in 1923, has never talked to Kevin either.
"No, I haven't spoken to Kevin, actually," she said in the same interview with E! News.
Her reasoning had nothing to do with character exploration, though - she simply doesn't know him. "I don't know him!" she said. "Maybe we'll all get together one of these days."
Fans have been wondering if Kevin Costner may not be returning to Yellowstone for coming seasons - and news of Kevin not interacting with the stars of the prequel series of the show certainly add a little fuel to that rumored fire. Not to worry, though, Paramount has no interest in getting rid of Kevin, and even hopes to keep expanding the franchise.
"We have no news to report. Kevin Costner is a big part of Yellowstone and we hope that's the case for a long time to come," a Paramount Network spokesperson told Deadline. "Thanks to the brilliant mind of Taylor Sheridan, we are always working on franchise expansions of this incredible world he has built."
Madeline Merinuk is woman&home's US lifestyle news writer. She covers celebrity, entertainment, fashion, and beauty news but is also obsessed with internet trends - you can find her reciting trending TikTok sounds out loud at any given time.
After winning multiple student journalism awards for her investigative work, she graduated from Hofstra University in 2021 with a B.A. in Journalism. After graduating, she worked at today.com, the digital site for the Today Show, where she wrote pop culture news and interviewed big-name personalities like Emily Ratajkowski, Haley Lu Richardson, Emma Corrin, and more.
Her personal interests, in no particular order, are: cheese, Joni Mitchell, reading, hot yoga, traveling, having multiple chapsticks in every handbag at all times, and dancing to ABBA songs as if she were in the Mamma Mia movies.