Arlene Phillips On The Judgement She Received For Having A Baby At 47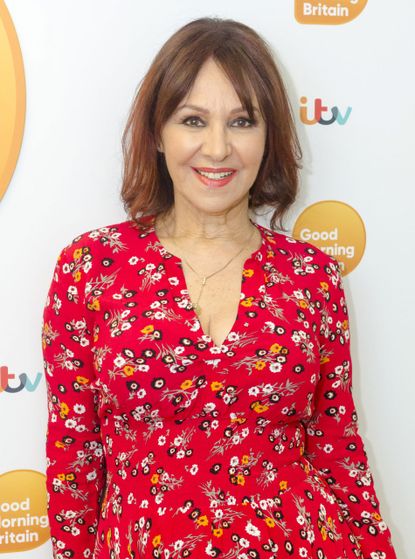 (Image credit: Rex Features (Shutterstock))
You'll know her best as the happy, kinder Strictly Come Dancing judge, but things haven't always been easy for Arlene Philips.
The former dancer and choreographer has recently spoken out about some of the tough times she's faced in her life - namely, the backlash she received for becoming a mother for the second time at the age of 47.
The 74-year-old had been with current partner Angus, since 1985, and has an older daughter Alana, now 38. But when she became pregnant with her second daughter Abi in 1991, Arlene admitted that it wasn't without it's difficulties, as people flocked to let her know they didn't approve.
She spoke about how, admittedly, her second child wasn't planned - "We didn't discuss it [another child], it just wasn't on the menu. I already had Alana, and Angus soon saw her as his own.
"No one could have been more stunned. I thought I was heading for the menopause and here I was expecting a baby. It was such a blessing."
But she's said that not everyone felt the same was as her. "I was told I was some kind of freak, that I would find it hard to bond with my baby when I could be the grandmother.
"I'm so vociferous if anybody says something to me that I find offensive. But I was so vulnerable. I let all these remarks go by with tears in my eyes."
She also spoke out about how attitudes have changed since the early 90s. "Nowadays, being an older mother is very common. When you let all those things go you see the absolute joy of having a baby when you're older. You really do feel like you've been given a gift."
Arlene also finally gave her verdict on the Strictly controversy that has hounded her since she was fired from the show back in 2009. She was part of the original judging panel line-up, alongside Len Goodman, Bruno Tonioli, and Craig Revel-Horwood, and the move came as a shock to fans of the programme.
And she's admitted that it was equally a shock to her. "I've never really been given a real reason. I don't think I will ever know the answer.
Love Strictly? Don't miss the chance to holiday on a luxury river cruise down the Danube with some of its most famous stars, including Arlene Phillips herself. See details here. (opens in new tab)
"Certainly after Strictly I was in a very vulnerable situation. Prior to finding out that I was not going to be on the panel I had lost my manager of 30 years to cancer. I couldn't think about fighting,
Her departure sparked such outrage at the time that even Harriet Harman, equality minister at the time, spoke up in her defence. She said, 'I think it's asolutely shocking thatArlene Phillipsis not going to be a judge on Strictly Come Dancing. And as equality minister, I am suspicious that there is age discrimination there,' Harman said at the time.
Arlene has maintained that it was one of the last things she could concern herself with at the time, saying "I couldn't think about losing a job. I was in despair and grief-stricken. I didn't stand up or make my voice heard. I wasn't in a place to be able to do that.
"But I have a 48-hour rule - it's what I tell dancers and it's what I tell my children - give yourself 48 hours to moan and groan, then just get up and get on with it."pp
Amy Hunt is an experienced digital journalist specialising in homes, interiors and hobbies. She began her career working as the features assistant at woman&home magazine, before moving over to the digital side of the brand where she eventually became the Lifestyle Editor up until January 2022. Amy won the Digital Journalist of the Year award at the AOP Awards in 2019 for her work on womanandhome.com.