'My little human': Alex Jones shares sweet first baby pictures of newborn son Kit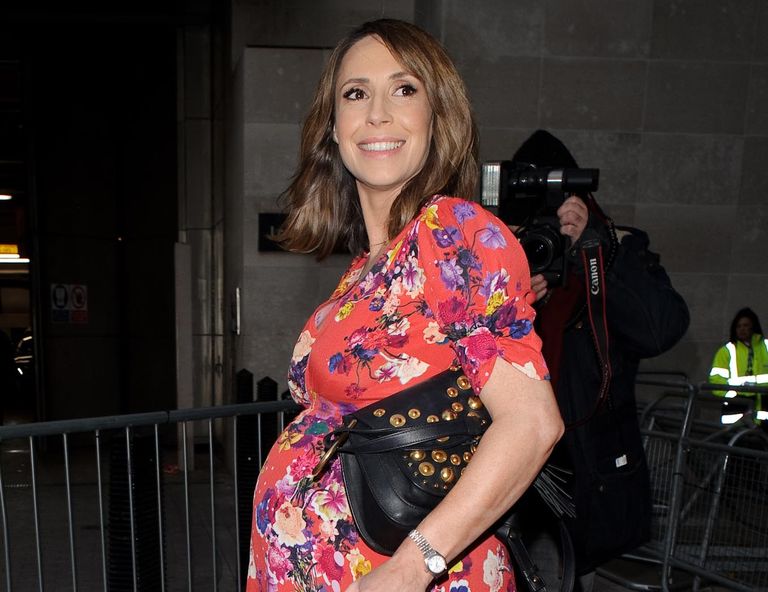 (Image credit: GC Images)
The One Show's Alex Jones recently welcomed her second child, Kit Thomson.
He is the second son for Alex and her husband Charlie Thomson, with the couple already having a two-year-old son, Teddy.
And now, almost two weeks after the new arrival was born, Alex has shared some utterly adorable photos of her baby son over on her social media accounts.
MORE:Meghan Markle's friend reveals what sort of parent she'll be to Archie – and it might surprise you
On her Instagram stories, Alex posted a super cute image of her son Kit's foot, revealing that she takes many similar photos while feeding her son at night.
She also shared a sweet picture of herself holding tiny baby Kit, alongside the caption, 'My little human'.
So sweet!
Alex revealed just a few days ago that she had given birth last Monday, at the Queen Charlotte Hospital in London.
In an Instagram post, she told her fans, 'Little kit Thomson arrived safely and very speedily last Monday at 2.21am weighing a healthy 7lbs 3.
'Teddy, Charlie and I are absolutely besotted by baby brother and are enjoying this special time as we get used to being a foursome and generally breathing in that lovely newborn smell!!! A huge thank you to the midwives at the birth centre, Queen Charlotte Hospital for everything you did for us. #nhsheroes'.
MORE:Why Prince George and Princess Charlotte haven't met baby Archie yet
Soon after giving birth to her newborn son, Alex revealed during a phone call to The One Show that she was initially worried about how her eldest Teddy would take to being a big brother.
But she confessed that she had no reason to worry, explaining he's been 'fantastic with him'.
She told hosts Matt Baker and Angela Scanlon, "Teddy has taken to it like a duck to water, being a big brother. He's been fantastic, really gentle with him.
"And he says, 'Love you baby.'"