Alex Jones opens up about worrying pregnancy scare: 'Hadn't felt much movement'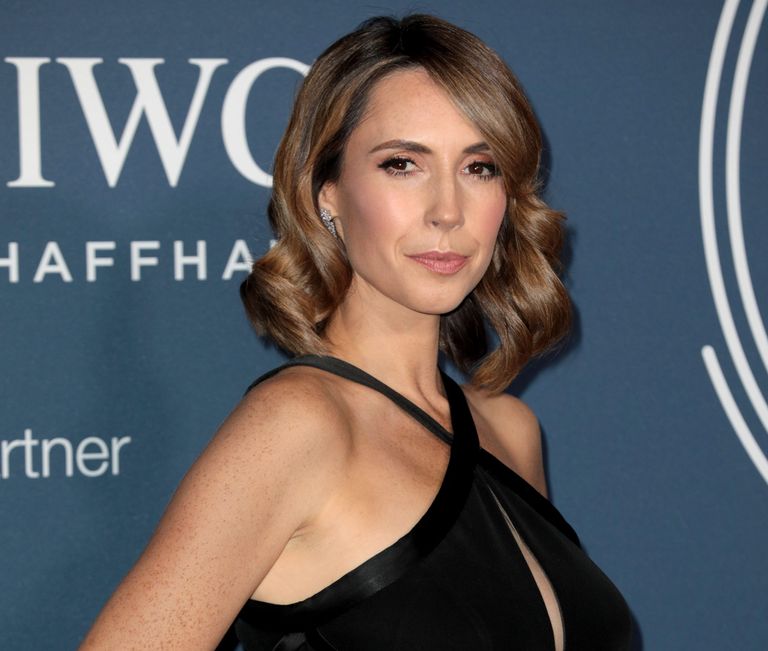 By Amy Hunt
The One Show's Alex Jones has opened up about a worrying moment during her pregnancy recently, when she couldn't feel her unborn child moving.
The 41-year-old presenter took to her Instagram stories to reveal what was going on, confessing that she'd gone to the hospital to get checked out.
She wrote, 'Hadn't felt much movement from the baby for a few days so lying here being monitored. If in doubt mummas ALWAYS check! So reassuring to hear the heartbeat.'
Alex went on to reveal that everything was totally fine, before thanking her fans for their support.
The star said, 'All was fine at the hospital. His or hers little heart beat was going like the clappers but good to check. Thanks for the messages.' So pleased to hear Alex.
Alex Jones and her husband Charlie Thomson are already parents to their baby son Teddy, whose full name is actually Edward Alun Burrell Thomson.
Back in December, she revealed that they were expecting baby number two, sharing the exciting news on The One Show by unveiling her already pretty prominent bump.
She also posted about her expectant arrival on Instagram, writing, 'We're absolutely thrilled to be able to finally share this and looking forward so much to introducing the new baby to little Teddy early next Summer. 🤱🏻'.
In the accompanying video, Alex revealed that she and her husband "probably won't" be finding out the sex of their baby, "because it was nice to have a surprise last time".
The mum-to-be hasn't shared exactly when the new baby is expected to arrive, but it's thought to be a few months away yet.
Alex will also likely be taking a few months maternity leave - and one Strictly star recently revealed that she could well be filing in for her while she's away...
We can't wait to see the adorable new arrival Alex!