8 Things You Didn't Know About Eddie Redmayne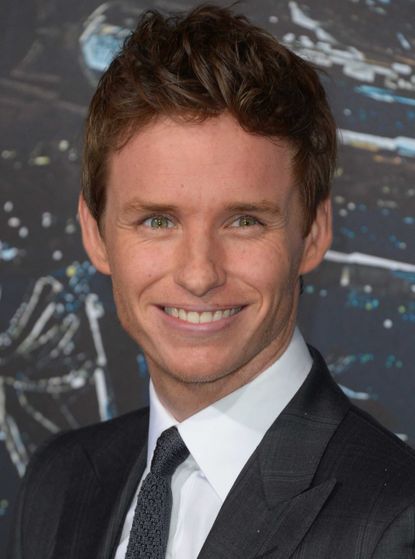 (Image credit: Rex Features (Shutterstock))
Eddie Redmayne is on a career high. His performance as physicist Stephen Hawking has earned him a Golden Globe, Screen Actors Guild award, Oscar nomination and - not to mention - an army of new fans across the globe.
'They gave me a textbook and I started reading about tortoises and Ancient Greece', Eddie Redmayne says as he talks about taking on the role after he gave up studying science at the age of 12.
'I was thinking, 'I'm about to understand how the universe works!' And somewhere between pages 15 and 17, they lost me.
'[Hawking] has a formidable brain, but he's also deeply human. He's one of the funniest men I've ever met.'
Now, Redmayne is readying himself for perhaps the most poignant career highlight of all - a nod from the British Academy at the BAFTA's where he's tipped to take home the gong for Best Actor. And he's worked hard for it.
'It's difficult to know which films are going to give your career momentum and which are going to vanish', he says.
Redmayne may have dabbled in modeling as the former face of British stalwart, Burberry, but acting has always been his first love.
'When I was 18 I did a production of Cabaret at the Edinburgh Festival - that's when I got the bug. The thing about the profession is that there's a sense of make-believe and wonder that stays with you.'
On the eve of the BAFTAs, we find out what else makes Eddie Redmayne tick and why he won't be celebrating a possible win by going horse riding...
Eddie Redmayne loves...
'Marmite. I just love it...Starbucks has an amazing cheese and marmite panini. It's my favourite thing in the world.'
'Karaoke. At first I'm resistant, but after a few drinks in my system I'll get up and start singing - you have to rip the microphone out of my hands to get me to stop!'
'Converse sneakers. I have six pairs. My favourites are Converse by John Varvatos. I will wear them until they fall apart.'
'Angela Lansbury. While I was doing a play called Red, she came by the dressing room after one show to meet me. She'san amazing woman.'
Eddie Redmayne hates...
'Horse riding. While I was auditioning for Elizabeth I (the TV series), I lied and said I could ride a horse. Two weeks later, I'm atop this massive black stallion. Let's just say it didn't go very well.'
'Pessimism. I'm a pessimist in life. I'd rather not be and it makes me angry when I find myself thinking that way.'
'Eggs. I love a full English breakfast but I can't deal with eggs. I hate them!'
'Being colour-blind. I love art and it's irritating when you can't relate to colours the way other people might when looking at paintings.'
Want to be reminded of Eddie Redmayne's incredible performance in The Theory of Everything? Watch the trailer...
http://www.youtube.com/watch?v=Salz7uGp72c