21 Books Every Woman Should Read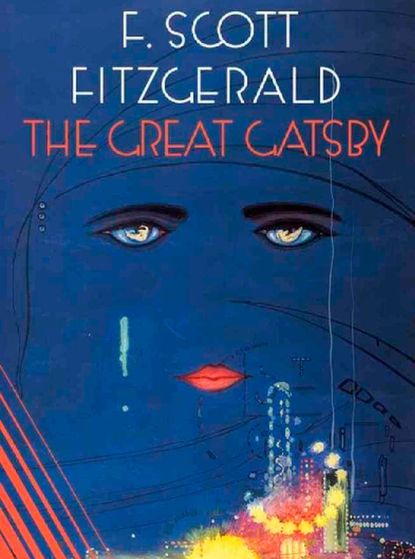 How many of THESE classic novels have you read?
Following a cast of characters in a wealthy fictional town in Long Island in1922, F.Scott Fitzgerald's tale captures America's post-war decadence, and is considered by many to be the 'great American novel',
To Kill A Mockingbird by Harper Lee
Harper Lee's debut novel about a town called Maycomb during the Great Depression was an immediate when it was published in 1960, winning the Pulitzer Prize. Told through the eyes of a young Scout Finch, Lee explores childhood innocence, injustice and attitudes towards race in 1930s America.
Pride And Prejudice by Jane Austen
Elizabeth Bennett is young, clever and beautiful, qualities that arrogant bachelor Fitzwilliam Darcy fails to notice upon his arrival into the neighbourhood. In a humorous tale of friendship, rivarly and middle-class snobbery, Jane Austen perfectly captures an unlikely courtship between two contrasting characters.
1984 by George Orwell
The famous dystopian novel follows Winston Smith in a world of control, fear and surveillance where freewill and individuality are forbidden.
The Hobbit by J.R.R. Tolkein
Follows the adventures of hobbit Bilbo Baggins in Middle-earth in one of the world's best loved children's books.
Jane Eyre by Charlotte Brontë
Despite a troubled childhood growing up with a cruel aunt, the young Jane Eyre remains feisty and fearless, traits which become useful as she takes the job as governess to the daughter of the attractive Mr Rochester.
A Tale Of Two Cities by Charles Dickens
After spending 18 years as a political prisoner, Dr. Manette returns to England with his daughter Lucie, whereupon two men fall in love with her. The novel was first published in weekly installments between April and November 1859 in Dicken's periodical All The Year Round.
The Bell Jar by Sylvia Plath
With character and place names changed, this semi-autobiographical account of a young woman's descent into mental illness was Sylvia Plath's only novel. The writer and poet commited suicide a month after it's first UK publication.
Wuthering Heights by Emily Brontë
The passionate and tumultuous love story between Catherine Earnshaw and Heathcliff, a young foundling adopted by Catherine's father, was Emily Brontë's only novel. Although it's now considered a masterpiece of English literature, at the time of publication it polarised critics, who saw it as inferior to her older sister's writing.
The Diary Of A Young Girl by Anne Frank
Since it's publication in 1947, this harrowing account of a young Jewish girl has touched millions of readers across the world. Fleeing the Nazi occupation, Anne Frank and her family go into hiding in an Amsterdam warehouse. She writes candidly in her diary about her time in hiding and struggles growing up in this environment.
Gone With The Wind by Margaret Mitchell
Set during the American Civil War, Margaret Mitchell's tale of the great lovers Scarlett O'Hara and Rhett Butler won the Pulitzer prize and went on to spawn two popular sequels and one of the most loved movies of the 20th Century.
I Know Why The Caged Bird Sings by Maya Angelou
The first of six volumes of Maya Angelou's autobiography begins in the 1930s, where she spends her childhood living in the American south with her grandmother and older brother Bailey. Living through a period of racial tension and extreme poverty, Maya beautifully evokes all aspects of humanity, from fear and discrimination to hope and achievement.
Harry Potter And The Philosopher's Stone by J.K Rowling
Unhappy but ordinary Harry Potter lives with his Uncle Vernon, Aunt Petunia and churlish cousin Dudley, residing in a cupboard under the stairs. After receiving a letter from Hogwarts School of Witchcraft And Wizardry, Harry discovers a decade-old secret and his life is transformed forever. The first of the famous fiction series created worldwide hysteria with children and adults, and remains one of the most read books of all time.
Middlemarch by George Eliot
Set against the backdrop of a provinicial town, George Eliot's novel is told through the lives of Dorothea Brooke and young Dr. Tertius Lydgate in a complex portrayal of a time of social unrest in 19th Century England.
The Book Thief by Markus Zusak
'A small story about a girl, an accordionist, some fanatical Germans, a Jewish fist fighter and quite a lot of thievery.' Young Liesel Meminger is parentless and lives a meagre existence in the midst of World War II. Finding solace in writing and literature, she steals books the Nazi party want to destroy and writes her own stories. Markus Zusak's powerful novel remained on the New York Times bestseller list for 230 weeks.
The Lord Of The Rings Trilogy by J.R.R Tolkein
The Dark Lord Sauron has acquired all the Rings of Power that he needs to rule Middle-Earth, except one, which has fallen into the hands of hobbit Bilbo Baggins. Tolkein's story began as a sequel to his children's book The Hobbit, but grew into a much larger work, and is now the second bestselling novel ever written.
The Hitchhiker's Guide To The Galaxy by Douglas Adams
Moments before the Earth is destroyed to make way for a galactic freeway, unassuming Arthur Dent is rescued by Ford Prefect, an alien travel writer for the Hitchhiker's Guide to the Galaxy. The pair travel through space with the aid of the guide ("A towel is about the most massively useful thing an interstellar hitchhiker can have") and other galaxy travellers. Douglas Adams' series remains hugely popular and has been translated into 30 languages.
The Color Purple by Alice Walker
Celie, a young black girl living in poverty-stricken Georgia, is repeatedly raped by a man she calls 'father' and has two children who are taken away. She's separated from her sister and must marry an abusive man, seemingly destined for a life of misery. However, her life takes a turn when she meets the glamorous Shug Avery. This Pulitzer Prize winner is a must-have read for any bookshelf.
The Kite Runner by Khaled Hosseini
Young Amir wants to win the local kite-flying competition, and his best friend Hassan, who also happens to be his father's servant, promises to help him. Neither are aware of the heartbreaking events that will occur that afternoon. Set in 1975 during the Soviet invasion and the fall of Afghanistan's monarchy, The Kite Runner is an emotional tale of family, love and friendship.
Little Women by Louisa May Alcott
In this classic novel of family life in 19th Century during and after the Civil War, Louisa May Alcott writes about the March girls through their childhood in events loosely based on the author's own life. The fictional series was hugely popular upon release, and remains a mainstay on bookshelves across the world.
Animal Farm by George Orwell
"All animals are equal, but some animals are more equal than others" In Orwell's dystopian fairy tale, a group of farm animals revolt against man and start their own society, only to be betrayed by their leaders, the pigs. The world-famous satire attacks Stalin and the communist Soviet Union.