Myleene Klass throws daughter Ava the ultimate 12th birthday party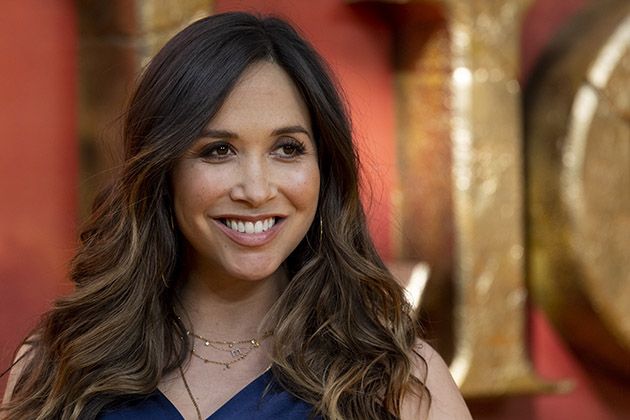 (Image credit: UK Press via Getty Images)
She may have given birth just two weeks ago, but Myleene Klass still managed to put on an incredible 'glamping' sleepover for her daughter Ava and her friends to celebrate Ava's 12th birthday in style.
The classical singer shared glimpses of inside the birthday bash which was hosted in a teepee.
Each girl had personalised pyjamas and the teepee was decked out with pink baloons and other birthday paraphernalia.
On the level of detail, Myleene said, "I mean!! My awesome daughter Ava turned 12 yesterday and we went all out glamping for her party. It was more amazing than I could have imagined. Thank you @sleepyteepeeuk for waving your magic wand, you're the absolute best! #sleepyteepeeuk #glamping #bday #spa."
Her daughter even designed her own cake, which featured make-up and nail varnish bottles.
The girls were treated to a goody bag for their night of pampering, which included a bath bomb to dissolve in their foot spa, a face mask and face scrubs.
With one daughter having just turned 12 and another, Hero, eight, Myleene, 41, welcomed her third child (and first boy) into the world on August 4 after a "magical pregnancy".
It's her first child with new boyfriend Simon Motson. And, she revealed, it won't be the last if he has his way.
"Oh my god, he loves me pregnant, If Sim has his way, we'll have another one immediately. I mean, I always wanted a big family," she confessed.
He wants a big family. Nobody will ever invite us anywhere ever again!"
Having only just given birth weeks before Ava's magnificent birthday party, TV presenter, Kate Thornton branded Myleene "super mum".
She said, "Wow! You've done this weeks after giving birth. You're a super mum!"
You can say that again!