It's Time To Say Goodbye to Downton Abbey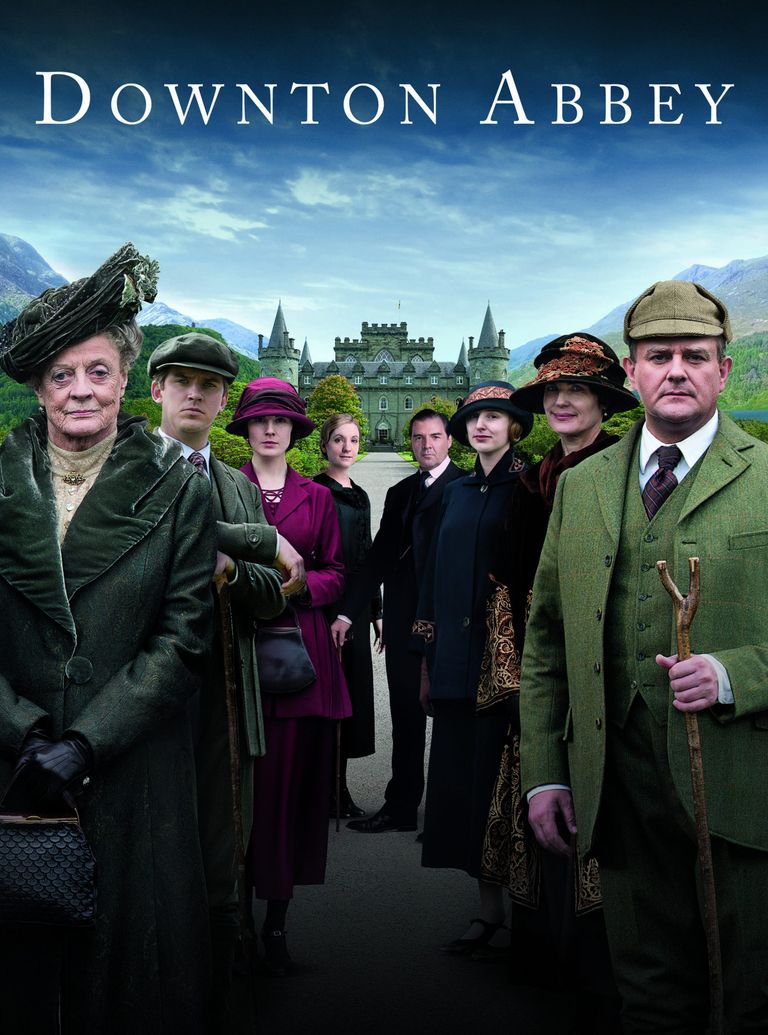 (Image credit: ITV / Carousel)
Yes, we're a bit emotional too! Join us as we look back at the best bits from the show we've loved so dearly...
We're holding back the tears after last nights emotional Downton Abbey finale (don't worry - we won't give anything away for those who haven't watched it yet!) We have loved, laughed and cried for six seasons with the Crawley family and their servants, and we simply cannot believe it has come to an end.
Downton Abbey has taken us on an amazing journey from the sinking of the Titanic to WW1 to the Suffrage movements and the roaring Twenties, to the second world war. We've grown attached to Lord and Lady Grantham, their children, their love interests and of course, their faithful servants. And of course - one can't forget Maggie Smith as the Dowager, who has been the ultimate source of witty one-liners and characteristic British humour.
But Downton Abbey has not been limited to success in Britain - it has become a global phenomenon, as people the world over have been entranced by Britain's aristrocratic history. Downton is not any old historical drama - right from the outset, it's had fantastic storylines and hasn't been afraid to explore potentially 'taboo' topics such as sexuality, rape and mental health.
This fantastic series will be sorely missed, and so with bittersweet nostalgia, we take a look back at the very best bits from the entire series. These are the parts that made us smile the most, cry the most, or just made us shocked, angry or humoured.
It's been one hell of a ride!
Mr Pamuk dies in Mary's room (S1E3)
It was episode 3 during the first series that we realised this was not your average run-of-the-mill period drama. Lady Mary's indiscretion with Turkish diplomat leads to his death, setting the tone for a series full of scandal, lying and unexpected humour. This was where it all began.
Death of Bates' wife, Vera (S2E6)
When conniving Vera dies, we aren't sure whether Mr Bates really did kill her. He is sent to prison, but it is revealed that she killed herself with poison in order to frame her ex husband for murder. Cunning, eh? Luckily Bates' new lady Anna helps release him from prison and all is well that ends well.
Lord Grantham's burst ulcer (S6E5)
Possibly the most shocking moment in the entire series, Grantham's burst ulcer was unexpected and gruesome. He vomited blood over soon-to-be Prime Minister Neville Chamberlain, no less. Thankfully, he survived.
Lady Edith left at the alter (S5E3)
Our hearts have weeped for Edith's tragic love life throughout the series - but this moment really took the (wedding) cake. She was all set to marry Sir Anthony Stallon, who at the alter told the wedding congregation "I can't do this" before running away. Edith was left devastated, but it all worked out in the end as it led her to forge her own path and become a journalist. We salute you, Edith.
Cora's miscarriage (S1E7)
We were truly disgusted when nasty O'Brien, believing her job was in jeopardy, planted a bar of wet soap next to Cora's bath. Cora fell and miscarried her baby, leaving O'Brien remorseful for a couple of episodes but it left us devastated for longer than we'd care to admit.
Edith kidnaps her child (S5E6)
After learning her fiance Michael Gregson had been murdered in Germany, she snatched her illicit love-child daughter from the farm she was being raised on and made a run for it.
Mary crops her hair into a bob (S5E6)
In the same episode, Mary cut her hair into a daring bob, which was almost as shocking as the kidnapping. Short hair on women?! How outrageous!
Matthew stands up after believing himself paralysed (S2E7)
We were heartbroken when Matthew returned as a hero from WW1, completely paralysed from the waist down and supposedly unable to have children. However, it seems his doctors were wrong, and he impulsively jumps up when Lavinia is about to drop her tray, and from therin his virility returned. Hooray!
Grantham kisses a maid (S2E7)
We love Lord Grantham and Cora's relationship, so we were shocked when he engaged in a passionate kiss with new maid, Jane. However, guilt got the better of him before things went too far and Jane left Downton with enough money for her child's schooling. Phew.
Lady Sybil dies (S3E5)
We loved Lady Sybil's strength of will, and her niceness to all the servants, so we were left in tears when she succumbed to eclampsia during childbirth. Again, the doctors in Downton proved to be quite incompetent.
Daisy and William marry (S2E5)
In another heart-wrenching scene, kitchen maid Daisy married her long-time admirer William, as he lay on his deathbed. We never really stop weeping when watching Downton, really.
Matthew Crawley dies (S3 Christmas Special)
Another shock death was of course, the sudden expiration of Matthew Crawley. Of course, the joy of Mary's birth had to be counteracted, as Matthew died suddenly when his car spins off the road. Come on Downton, why do you do this to us?!
Mr Carson and Mrs Hughes become engaged (S5E9)
On a positive note, we were overwhelmed with joy by the engagement of our favourite pair, Mr Carson and Mrs Hughes. They proved you can find love at any age, and sometimes it is important to put yourself first. Aww!