These inspiring women have made it to the final of PETA's 'Hottest Vegan Over 50 Competition' – and we had no idea it was a thing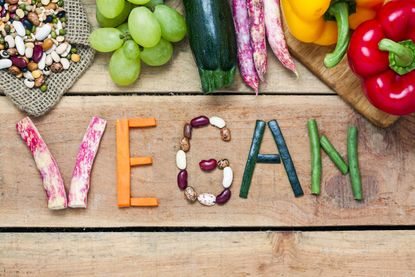 Some have sworn by the virtues of vegan – or largely plant-based diet – for helping us to both roll back the years and achieve that coveted healthy glow on both the inside and out.
And to seemingly celebrate this idea and a whole lot more PETA – whose motto is that "animals are not ours to eat" – has announced the 12 finalists in its inaugural 2019 UK and Ireland's Hottest Vegan Over 50 Competition – yes you read that right!
PETA was clear to outline what it's definition of 'hot' meant in relation to the contest, writing, 'We don't mean having great headshots or a certain body mass index. We're looking for vegans who are compassionate, enthusiastic, dedicated, optimistic, smart, fun, encouraging, and uplifting – all these virtues are super-attractive.'
The six women below all follow – and champion – the benefits of a vegan (opens in new tab) diet, and have made it onto the list.
All are in with a chance of scooping the top prize – a complimentary one-night stay for two people in the world's first all-vegan hotel suite, inside the five-star Hilton London Bankside Hotel – when it's announced on August 12th.
Jane
Jane – who volunteers at her local wildlife shelter – has been a vegetarian for 40 years, and went vegan 12 years ago. She says she has never been more fit, healthy, or happy.
Julie
A proud vegan, Julie spreads the message of veganism at any opportunity she gets whether that's an animal-friendly Christmas or birthday gift (opens in new tab) or a vegan home makeover. Julie is also a guardian to a rescue dog from Romania.
Louise
Alongside caring for her daughter who has epilepsy mum-of-three Louise runs food blog In the Kitchen With Em & Lou – where she shares her favourite plant-based recipes, alongside daughter Emma – and has been vegan for five years.
MORE:Everything you need to know about the woman&home Amazing Women Awards 2019 in partnership with Hotter (opens in new tab)
Megan
Ten years of vegan living inspired Megan to pen her recent book The Paw House, which centres on an animal sanctuary where all members of staff and volunteers adhere to a vegan lifestyle.
Joanne
Joanne has been vegan for the last 23 years, and raised all three of her children vegan from birth. She credits following a vegan diet with giving her high energy levels and overall good health and she loves dancing, travelling, cycling.
Kinder
Psychotherapist Kinder has been vegan for 14 months, and takes every opportunity to talk to people about the positive effects of vegan living. On her frequent visits to Goa she always takes the time to volunteer at local animal shelters.
Miriam worked for woman&home for over five years and previously worked on the women's lifestyle magazines Woman and Woman's Own.