Here is why people around the world are booking Airbnbs in Ukraine right now
Folks are booking Airbnbs in Ukraine as a way to donate money to those impacted by the war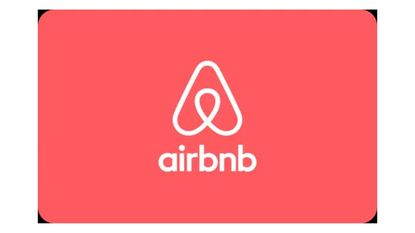 (Image credit: Airbnb)
In a creative use of available services, people all around the world are currently booking Airbnbs in Ukraine without intending to stay there as a way to support those impacted by the war. According to Airbnb, bookings have grossed nearly $2 million.
In addition to users' generosity, the company itself has been lending a hand to those in need. In fact, Airbnb is currently offering free housing to Ukrainian refugees. It has also waived all guest and host fees on bookings in Ukraine and suspended operations in Russia and Belarus.
According to the Washington Post, the idea to basically donate money to Ukrainians via Airbnb originally started with one Tommy Marcus, the man behind social media account @quentin.quarantino.
"Yesterday I shared an idea to support Ukraine by booking rooms for rent on Airbnb," Tommy wrote on Twitter earlier this month. "[Twenty-four] hours later, [hundreds] of people are booking Airbnbs in Ukraine as a way to send immediate monetary assistance to people in hard-hit areas. The messages in response from the hosts are so moving."
---
Tommy went on to highlight some of the messages sent by the European homeowners. One of them, Igor, wrote, "Hope we will win and stop this horror. Irpin town, where the apartment is located, is a hot point last 3 days. Our soldiers stopped 3 waves of Russian tanks moving to Kyiv in Irpin. [...] I promise to use your donation for charity and provide my apartment for free accommodation for those who lost their homes."
In an Instagram post, Tommy also shared a few tips for those looking to participate in the effort. He suggested picking small apartments and rooms to rent in cities that have been hit particularly hard by Russian bombings. "Book the rooms for as close a date as possible as the payment goes through once the booking date occurs," he explains, also noting that you should tell the host that you won't actually be going there.
Tommy also came up with other ideas to help Ukrainians in need, including perhaps booking "Airbnb experiences" and supporting merchants on Etsy by buying digital downloads or physical goods that you'd specify you don't need to be delivered.
Since the Eastern European conflict started a few weeks ago, people and companies all around the world have been expressing their feelings of solidarity for the Ukrainian people and trying their best to help civilians from afar. Plenty of companies have, for example, severed ties with Russia and Belarus—just like Airbnb did. Among them: Apple, Netflix, Shell, Visa and Volkswagen.
Here's to hoping we'll soon hear about the end of these perilous times.
Anna Rahmanan is a New York-based writer and editor who covers culture, entertainment, food, fashion and travel news. Anna's words have appeared on Time Out New York, the Huffington Post, Fortune, Forbes, Us Weekly, Bon Appetit and Brooklyn Magazine, among other outlets.