woman&home Book Club: Linwood Barclay reveals his trick to keeping readers hooked on his books
woman&home Book Club editor Zoe West spoke to the bestselling author for the release of his 21st book Find You First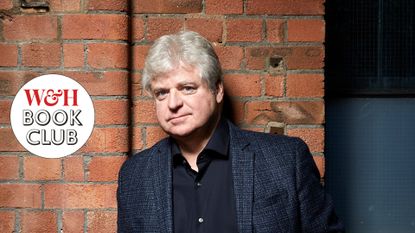 (Image credit: Linwood Barclay)
woman&home newsletter
Sign up to our free daily email for the latest royal and entertainment news, interesting opinion, expert advice on styling and beauty trends, and no-nonsense guides to the health and wellness questions you want answered.
Thank you for signing up to . You will receive a verification email shortly.
There was a problem. Please refresh the page and try again.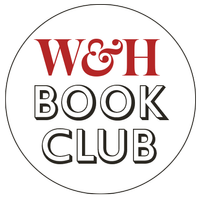 (opens in new tab)
American-born Canadian author Linwood Barclay has written over twenty novels including No Time For Goodbye - the biggest selling book in the UK that year.
Another triumph for the king of pacy thrillers, his latest book, Find You First, has been hailed by Stephen King as the best book of Linwood's career.
We spoke to Linwood for the release of his 21st book to get the lowdown on the way he finds inspiration for his books, his writing style, and how he keeps his readers hooked on every word....
woman&home Book Club: The Linwood Barclay interview
---
You always find such a great hook for your books. Where do your ideas come from?
A lot of ideas just come to me but this idea was sparked by a story I saw in the New York Times. It was the inspiration for my Chloe character. The story was about someone who found out they had all these half brothers and sisters. I think that may have been the first inkling I had that there was a story. I then had to work out a way into it.
Do you plan out everything first, or do you make some of it up as you go?
Before I start writing I kind of know where I'm going to end up. It's just the middle bit I'm not sure of. As I write, it's then I see opportunities where I can add in a little twist or impart some information I know I'm keeping from the reader. It's just waiting for the right time to drop it in. Twists sometimes aren't even twists, it's just a way of presenting information - it might be doing that at the end of the chapter that gives it more impact.
You have an incredible knack for building tension. Does this come naturally to you?
I've always felt that books need a sense of momentum. Some authors write beautiful long, thoughtful passages. I want the story to move - like a rock rolling down a hill. And I know when I'm writing that if I'm bored, the reader's probably bored. The best way to keep myself amused is to have lots of things happening. It's not really a conscious decision, it's just the way I work. Something needs to happen every 10-12 pages.
How do you know when to drop in clues without giving the game away?
You don't want to give too many clues away in a book. People will figure things out way too early, but the flip side is - you don't want to get to the conclusion and not given the reader anything - getting to the last page and finding out the butler did it. You haven't played fair with the reader.
Even in the most tense moments you inject humour into your novels. Do you think this is important?
I worked at The Toronto Star for 27 years and at one point wrote the satire column so I've always liked writing humour. It tends to come naturally out of the situations - usually dialogue. It's fun to do and it can help break the tension. But I have to be careful not to go too far with the humour or it undercuts the tension. It's a fine line.
How did it feel when No Time For Goodbye was chosen for the Richard & Judy Book Club?
You certainly know you've hit it big - and I've had it happen twice. When No Time For Goodbye came out and Richard & Judy announced it as one of their summer reads it saw huge success in the UK, spending seven weeks at number 1. I was in Canada at the time so it was all rather surreal as I felt quite removed from it. But I do remember telling myself at the time 'This is as good as it gets.' I'm so grateful it happened. That book just took off. It's not even my favourite one, that's Trust Your Eyes.
What would your advice be to your younger self?
My advice to my younger self would be to be patient. I don't think I would have done anything differently. Starting out in newspapers gave me the best education. Yes - be patient, your time will come.
---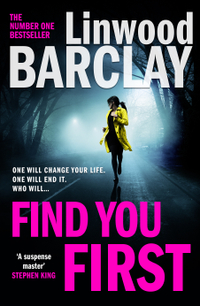 (opens in new tab)
Find You First by Linwood Barclay is out on 4th February
Find Your First sees tech billionaire, Miles, facing a terminal illness. Deciding to track down the children who aren't even aware he exists, he finds there's someone a step ahead of him - a killer - and now it's a race against time.
---
Books Editor - Woman&Home
It's safe to say, woman&home's Books Editor, Zoe West has read a LOT of books.
As an avid young bookworm obsessed with the adventures of The Magic Faraway Tree and the misadventures of red-haired orphan, Anne Shirley, Zoe never lost her love of reading - and the fact she now gets to do it as her job is a constant source of wonderment for her.
When Zoe isn't reading she is interviewing authors, hosting live events where she gets all the gossip, and seeking out exciting new writers she can't wait to tell her readers about.