In conversation with... Deborah Moggach
Celebrated author Deborah Moggach talks about marriage, loneliness and finding the humour in everything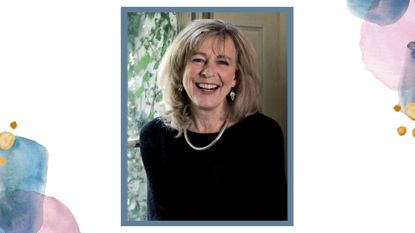 (Image credit: Future)
Novelist and screenwriter Deborah Moggach OBE is perhaps best known for writing These Foolish Things—the book behind hugely successful film The Best Exotic Marigold Hotel.
Her celebrated works also include historical novel Tulip Fever, The Carer and a screenplay for Pride and Prejudice, for which she was BAFTA-nominated. Known for seeing humour in most situations and writing some the best fiction books on the shelves, her 20th novel, The Black Dress, follows the misadventures of Prudence, a funeral crasher who would quite like a nice widower... Deborah spends her time between London and a cottage on a beach in Kent. She has two children and three grandchildren.
The idea for The Black Dress probably came from my own situation.
I wasn't as lonely as my lead character, Prudence—I have lots of grandchildren to keep me entertained—but, after the first lockdown, my husband and I parted. I spent the second and third lockdowns on my own. I hadn't been alone for 10 years, and I missed having someone to chortle along with when listening to the radio, and to make supper for.
Sometimes I think having anyone in the house is better than nobody.
I like the floorboards creaking and someone else being around. I also wanted to reflect on the fact that, apart from the pandemic, lots of people do seem to be living on their own now. Getting old isn't always easy. I think it was quite courageous to leave a marriage at my age—some people would stick it out. I'm obviously too demanding. I'd rather be free and independent.
We have so many different lives, and our past is so rich that people crawl out of the woodwork.
I've been to a couple of funerals recently and someone said, "I don't recognise half the people here." And I do know cases where a woman has pounced on the widower while at the funeral, considering he might be quite a good bet! So, yes, it all formed an idea in my head for the book.
I find humour in everything.
I adapted the Anne Frank diaries for the BBC and, even in that situation—with two families locked together in an annexe with the Nazis ready to pounce—there are high spirits and joking.
There's humour to be found in every situation. I remember my mother, who had terrible dementia, saying, "Debbie, there were two men in my bedroom last night. There was one in the wardrobe and one under the bed. I've never believed in threesomes and I'm not going to start now." There's black humour or irony in everything.
In The Black Dress, it turns out that all the characters are a bit of a mystery to each other.
I think the closer we are to someone, the more of a mystery they are—partly because sexual love is so overpowering that opposites attract, and in normal life you might not have had a lot in common.
Once you've split up, you realise it's the difference that causes the friction. I guess what I'm trying to say in the book is we're different people according to who we're with, and at funerals that becomes clear. The eulogies and speeches show that everyone had such different opinions of that one person.
When we're in a marriage we are very different people with our partners. We mentally put on our tracksuits with them. They're the last person we bother to try for—and marriage needs work. I've been writing about marriage for 50 years, and it's inexhaustibly fascinating.
It's interesting writing a book during the pandemic as, like a lot of other writers, you wonder whether to talk about it or not.
This is a contemporary novel so I felt I had to acknowledge it. So, I set it two years earlier and ended with the pandemic. I didn't want to write all about it as I thought it was just too huge, and we don't yet know what the fallout from this is going to be.
These Foolish Things, which became The Best Exotic Marigold Hotel, changed the culture.
It showed you are never too late to have another life—and it was funny. You are still the same person when you're older, with the same loves, jealousies and resentments, but you're a bit more wrinkled. Getting older isn't all to do with incipient strokes, dementia and death.
Most books and films that feature people in their 70s and 80s are about dying. The Best Exotic was about living. There were so many good actors who wanted good work, not just parts in hospital beds—and they got to go to India and have a jolly good time.
Tulip Fever, one of my historical novels, was going to be made into a film by Spielberg.
It was set to be the biggest British film of the year, then Gordon Brown closed a tax credit loophole for films and it collapsed. It was a disaster.
A new producer showed up on a white charger, but it was Harvey Weinstein! When his company collapsed, Tulip Fever went straight to DVD. I had my own little premiere, hired a cinema, and invited lots of my friends along. It was great fun!
Sometimes my characters are so vivid they tell me the plot.
But with The Best Exotic, the plot of outsourcing the elderly to India came to me first, then I made up the characters to see how they got on in India. In The Black Dress, the character is kind of me, but not me. She's more neurotic and difficult than I am. When I'm not writing, I feel totally empty, as I love having this other life going on.
I once heard it said that "Everything matters, but nothing matters that much".
Some people think that's nihilistic, but actually I think it's a good way to go through life.
---
Deborah Moggach'S book choices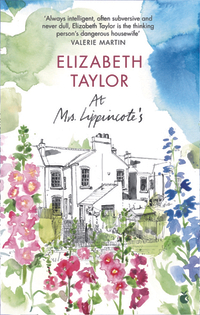 (opens in new tab)
At Mrs Lippincote's by Elizabeth Taylor
I've been reading all Elizabeth Taylor's books recently—not the actress! She wrote domestic novels set in the Home Counties, and was rather sneered at by male novelists. She is one of my new discoveries. She tried to do what I do, but better.
Read it because... It's funny, about the subtleties of human nature and the changing weather in a marriage.
A line we love: "Oliver Davenant did not merely read books. He snuffed them up, took breaths of them into his lungs, filled his eyes with the sight of the print and his head with the sound of words."
---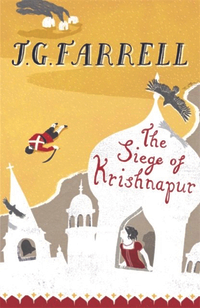 (opens in new tab)
The Siege of Krishnapur by JG Farrell
I lived in Pakistan for a couple of years and I particularly love this book. It's set during the Indian mutiny in the 1850s. There's a moment when one of the men keeps blinking and invents modern cinema without realising it. It's heaven.
Read it because... It takes a historical incident and makes it human.
A line we love: "Culture is a sham. It's a cosmetic painted on life by rich people to conceal its ugliness."
---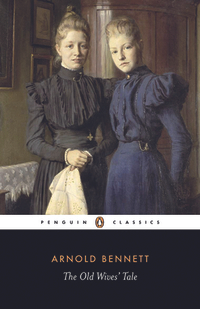 (opens in new tab)
The Old Wives' Tale by Arnold Bennett
Arnold fell out of favour as he was considered too safe. He wrote masses, and made lots of money but, again, was sneered at, particularly by the Bloomsbury set, even though he was the most popular author in Britain at the time.
Read it because... This is a fantastically good novel about two sisters.
A line we love: "Good clothes, when put to the test, survive a change in fortune, as a Roman arch survives the luxury of departed empire."
Books Editor - Woman&Home
It's safe to say, woman&home's Books Editor, Zoe West has read a LOT of books.
As an avid young bookworm obsessed with the adventures of The Magic Faraway Tree and the misadventures of red-haired orphan, Anne Shirley, Zoe never lost her love of reading - and the fact she now gets to do it as her job is a constant source of wonderment for her.
When Zoe isn't reading she is interviewing authors, hosting live events where she gets all the gossip, and seeking out exciting new writers she can't wait to tell her readers about.