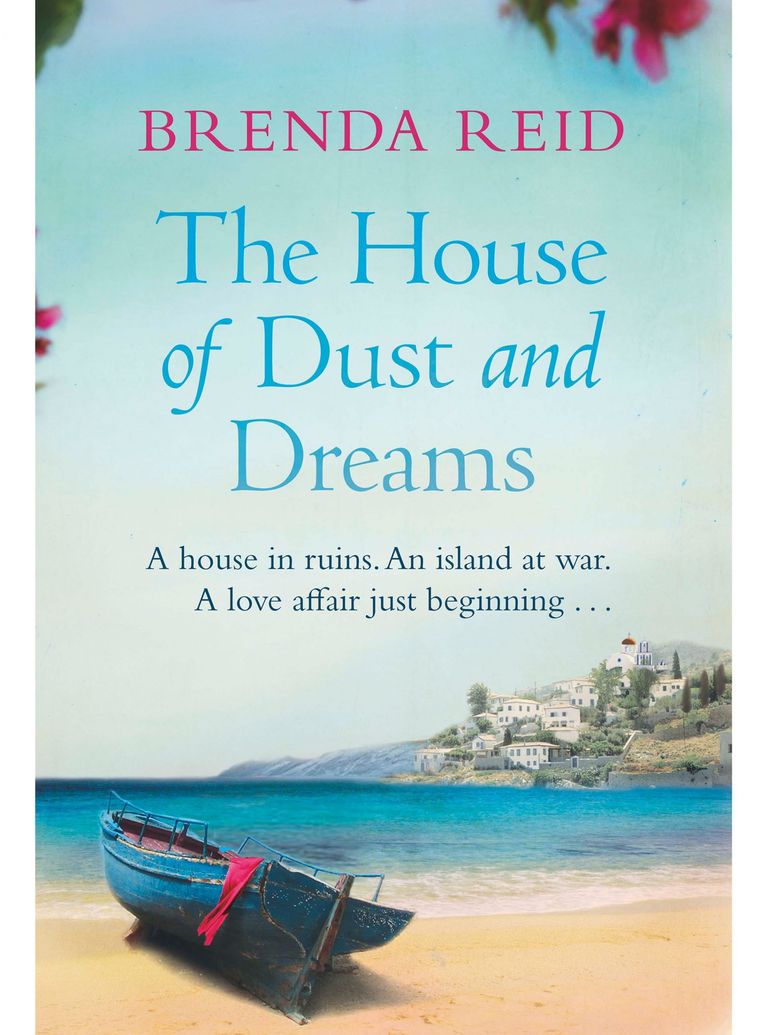 Brenda Reid was an award winning producer at the BBC before becoming Head of Drama at Anglia Television.She worked with, amongst others, Rose Tremain, Alan Bennett, Jilly Cooper,P.D.James, Fay Weldon and Lynda la Plante.She was also the executive producer of the popular series Ballykissangel. Brenda now divides her time between the Welsh borders, her children's houses in London and her village house in Crete.
What books are you planning to read on your holiday this summer?
I'll be taking SKIOS by Michael Frayn. It promises to be a wonderful take on a literary retreat on a Greek Island.
I've saved Victoria Hislop's new book THE THREAD for my holiday as I think we both have a love affair with Greece.
My holiday will be more in Autumn than in Summer so I hope to take MERIVEL - A MAN OF HIS TIME by Rose Tremain. This is the long awaited sequel to RESTORATION which I am currently re-reading and loving again.
Hopefully there will be a new book by Ian McEwan. If there isn't, I'll take his short stories Roma Tearne's THE SWIMMER will also be in my bag. I've loved all her novels about the Tamils in Sri Lanka and this new one is set, I think in East Anglia.
And finally Mirabel Osler's THE RAIN TREE goes everywhere with me. It's a great book to dip into (frequently!) of her fascinating life in London, Corfu, Thailand and now Ludlow.
Which book evokes a memory of a holiday past for you?
100 YEARS OF SOLITUDE by Gabriel Garcia Marquez. This is a magnificent book that takes me instantly to a time in Cuba (although it's not set there). My husband was teaching at the Film School and I spent my days talking to many interesting people who worked there - especially Gabriel Garcia's gardener, who over the time became a friend with a host of wonderful stories.
Which book is your desert island read?
BLONDE by Joyce Carol Oates is a remarkable novel about Norma Jean Mortenson, who became Marilyn Monroe. A fictional biography of an extraordinary legend. It's written with so much insight and love that I need to re-read it again and again to move and inspire me.
What will you be writing on your summer getaway this year?
My summer getaway this year will be spent as always in our restored village house in the mountains in the far south-east of Crete. Of course, it will be impossible to be in the village that I love and not pick up my pencil and start writing SOMETHING! I am thinking about a third book set in the village of Panagia but a little later, nearer the present day, and I'm thinking about a wedding and a mysterious stranger coming from out of town. Hopefully, I will surprise even myself with the story.
What is your favourite way of relaxing on holiday?
Well, after a dawn run up and down the gorge from the village to the sea - only 7 or so kilometres, I shall sit on my terrace with a large cup of coffee and listen to the birds, the cicadas and the odd bull frog and day dream in the sun. Actually, the run is only in my dreams of course - that would be far too energetic.
Which book transports you to a foreign land, from the comfort of your living room?
That will be IAGO by David Snodin which is set in sixteenth century Venice and instantly fills me with the memory of all my Italian holidays - the smells, the tastes, the richness of the colours and of the stones, the earth and the rich costumes.
What is your favourite holiday destination and why?
Of course, it is Crete. The moment I set foot on the tarmac at Heraklion airport I know I am truly home. I relax instantly in the warmth that overtakes me immediately, and everywhere the very earth seems filled with the sun. A small breeze brings the scents of the herbs growing wild on every mountain and I walk around rather slowly with a dozy smile of contentment.
Where do you feel most inspired to put pen to paper?
Actually, anywhere where I can sit for a while and dream. My imagination takes flight and brings words and characters into my head and I let them run around in there bringing a story or two with them. That sounds far too whimsical having said it, but it's true.
I also love to sit in any public place with my notebook and pen - maybe the airport, the train, or a cafe and anyone with the slightest difference in their face will be turned immediately into a character.I will invent their life and their hopes and fears for them.
A man of around 50 years with a full head of curly hair, an open shirt and a hint of a medallion has become an aging hippy with an over doting mother and an angry ex wife, perhaps a child, a son who doesn't speak to him any more...
Read our review of Brenda Reid's best books