7 Reasons The Beguiled Is This Summer's Must-See Movie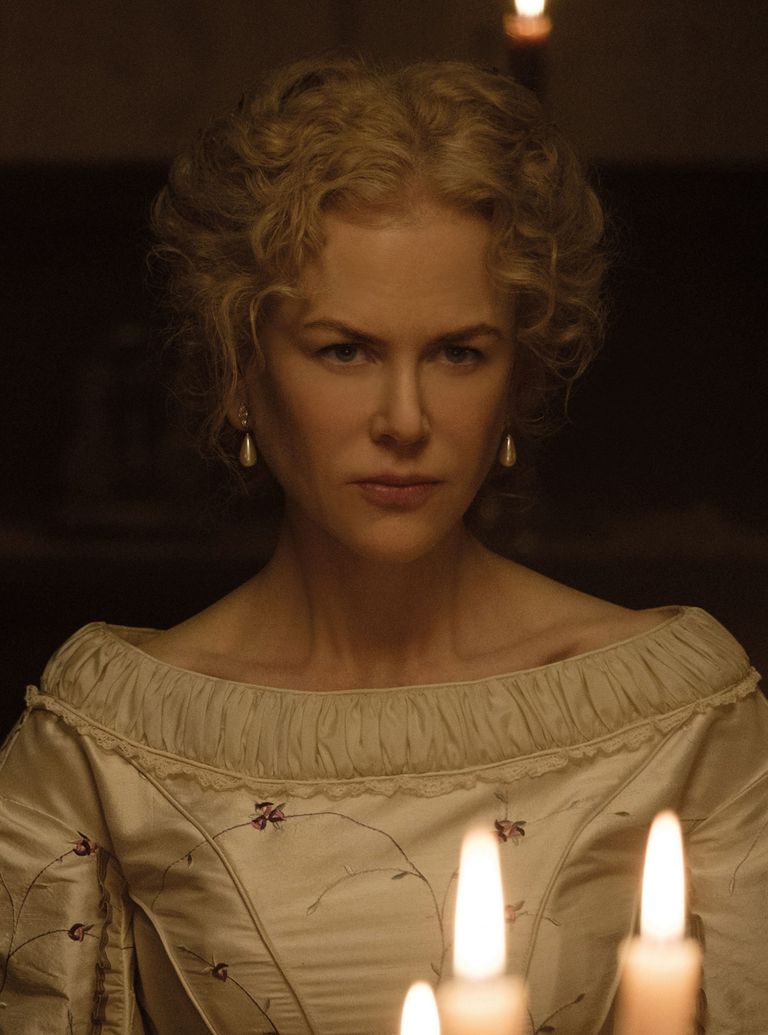 Every summer, that film comes along - the one that's worth leaving your sweet spot in the garden or the glorious rooftop terrace and your glass of chilled white wine for. This year? It's The Beguiled, a star-studded remake of the 1971 film about seduction and savage betrayal. Directed by Sofia Coppola (Lost in Translation) and set in the 19th century, Colin Farrell plays wounded soldier, John, who is brought in by a secluded Southern girls' boarding school headed up by Martha (Nicole Kidman). But as they tend to his wounds, the house is taken over with sexual tension, dangerous rivalries - and taboos are broken in an unexpected turn of events. Sound interesting? We've only just got started...
1. It's got a pretty powerful female cast Nicole Kidman as the malevolent headmistress, Kirsten Dunst as the lone teacher, Elle Fanning as the seductive student...yes, we had to do a double take when we checked the credits, too. And let's not forget the film has a female director at the helm in the form of the brilliant Sofia Coppola. "Still only about four percent of women directed the major motion pictures of 2016," Kidman said recently. "We as women have to support female directors, that's a given now. Everyone is saying it's so different now - but it isn't. Listen to the statistics." Amen to that. 2. And it's all about...girl power! Unlike the 1971 film, Coppola's take shifts the narrative from the perspective of the wounded soldier to that of the women at the school - she puts the women at the front and centre of things. "We weremaking the movie from a female point-of-view," Coppola said. "That was part of the fun of it. The core of it is the power struggles between the male and female, which are relevant in a hopefully entertaining juicy story." 3. Did we mention Colin Farrell is in it, too? "I wanted to contrast the very masculine exotic enemy soldier [who] comes onto this delicate feminine world," Coppola said. "Colin is charming and charismatic, and I knew he would find a way to connect with each character differently. He's connected to his dark side." We're certainly not complaining!
4. If it's good enough for Cannes...It's no secret that the world's most prestigious film festival, Cannes, attracts a tough crowd who aren't afraid to criticise even the most established filmmakers' work - but actually, they seemed to like The Beguiled...a lot. Critics across the world have given their first-look reactions and let's just say the words "masterpiece", "elegant" and "enchanting" feature a lot. Success. 5. It's a lot of fun (yes, really!) Perhaps that's not the first thing that springs to mind when you read the synopsis, but when you've got seven women of various ages cooped up in a schoolhouse and one man (ahem, Colin Farrell) - well, things are going to get a little interesting...and rather funny. You'll see what we mean when you watch it. 6. You might learn something new And we don't mean something mundane - the film is set during the American Civil War and the way women in particular were expected to behave at the time was pretty astonishing. "We read these manners books from the time; one example from them was that a woman is not supposed to take a compliment because that would encourage vanity," Coppola said. "The role of the ladylike woman had to be played and accentuated."
7. Lastly? Take a look for yourself...

http://www.youtube.com/watch?v=ulPDWscKE00
The Beguiled is released in cinemas on 14 July.