How to pick the best induction stove for you
Finding the best induction stove for you can be tricky if you're not sure what to look out for.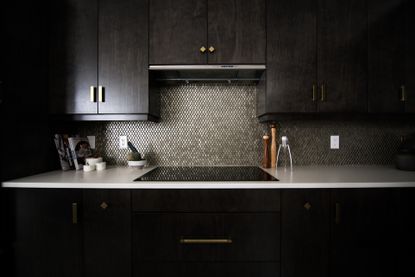 (Image credit: Future)
Not sure how to pick the best induction stove for you? You're not the only one. But help is here. All you need is the best induction pans (opens in new tab) and you'll be ready to make your choice.
Induction hobs are frequently hailed as some of the best kinds of stove tops in the world. The secret to their popularity lies in their practicality. These modern hobs are energy-efficient, they're easy to clean and they make burning yourself nearly impossible (although we don't recommend testing that out!). In addition, their handy touch-screen controls typically allow a whole host of extra features - like rapid boil functions and slow and low timer settings.
If you're looking to buy an induction hob for the first time, or you want to replace an existing model, we've pulled together a guide on how to pick the best induction stove that's right for you. We've given plenty of tips so you're equipped with all the knowledge you need to make the best choice for your kitchen. Below we've answered some of your most commonly asked questions when it comes to choosing the best induction hob for you.
Are there different types of induction hobs?
As with most hobs, there are different types of induction hobs on the market. Differences range from things like size and spec through to whether or not you want an in-built permanent induction hob or are looking for one of the best portable induction hobs (opens in new tab). Here are some of the features to consider:
How much do induction hobs cost, and what can I expect to spend?
Induction hobs come in a huge range of price points, so working out what to spend can be one of the trickiest things to decide when choosing your new cooker. Price ranges from around £150 for an economy two-ring setup, all the way to £1,500 for premium models with large and flexible cooking spaces made by high-end brands such as Bosch.
What size induction hob do I need?
This is a bit of a 'how long is a piece of string' question, but considering the size of induction hob you need is one of the most important steps when doing your research.
The main thing to consider is how you use your hob. If it's mainly for boiling a few things at mealtimes, a smaller option might suit. If you entertain a lot and make things like preserves on a regular basis a larger scale operation could be just the thing.
Are induction hobs safe?
Out of all the different types of hobs you could go for, induction hobs are generally considered to be the safest – regardless of how they work (opens in new tab). The reason for this is that they cut out when not in contact with a magnetic surface (ie, your pans), meaning burns are unlikely (although due caution should always be exercised whenever using one). Lots of induction hobs also come with safety locks, which you can turn on when not in use. It's one reason why people prefer induction in the induction hob vs gas hob debate.
What kind of controls do induction stoves use?
Most induction hobs have touch controls which are easy to navigate and operate, and all have varying power levels and settings. If you like super-precise control over the heat while you're cooking, simply select a model with plenty of power options.
Rosie Conroy is a food and drinks journalist with over a decade of experience working for big-name titles in both print and online. Formerly the Digital Food Editor of woman&home, Rosie went on to head up the team at SquareMeal, reviewing the best London restaurants and hunting out emerging culinary trends. With previous experience in food styling and recipe development, Rosie knows what to look for in a good piece of kitchenware and has extensive experience testing consumer goods—from kitchen electricalz and cooking accouterments through to new foodie treats.