Amazon Kindle Paperwhite review: What we really think of the bestseller
The best value-for-money Kindle there is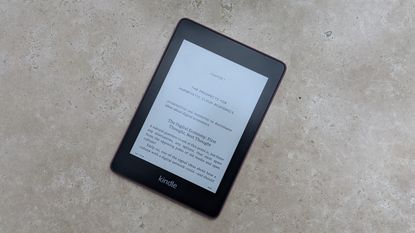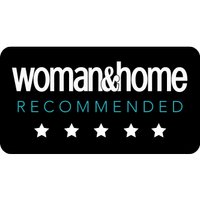 (Image credit: Amazon)
The Kindle Paperwhite is a fantastic eReader that shows how Amazon has refined its gadgets over time – you get a crisp and clean reading experience, intuitive on-board software and weeks of battery life in one lightweight and waterproof package.
Reasons to buy
+

Sharp, clear screen

+

Waterproof

+

Plenty of battery life
Reasons to avoid
-

4G version is pricey

-

Thick display bezels

-

No page-turning buttons
Why you can trust Woman & Home Our expert reviewers spend hours testing and comparing products and services so you can choose the best for you. Find out more about how we test.
woman&home newsletter
Sign up to our free daily email for the latest royal and entertainment news, interesting opinion, expert advice on styling and beauty trends, and no-nonsense guides to the health and wellness questions you want answered.
Thank you for signing up to Woman & Home. You will receive a verification email shortly.
There was a problem. Please refresh the page and try again.
The Amazon Kindle Paperwhite has rightfully earned its reputation, offering a bevvy of features and perks that bring a more elevated reading experience.
If you're choosing an Amazon Kindle among the best eReaders and best Kindles, you've got three choices: the £80 Kindle, the £130 Kindle Paperwhite that we're reviewing here and the £230 Kindle Oasis (knock £10 off those first two prices if you're prepared to put up with Amazon ads on the lock screen, but more on that later).
The Paperwhite, then, is the middle-of-the-range Kindle, perhaps the perfect choice for those who want more quality than the basic Kindle can offer, but who don't want to spend over-the-odds on the premium Oasis model.
How you view the Paperwhite will vary slightly depending on whether you're thinking of buying your first eReader or looking to upgrade from something older, but we'll give you a comprehensive overview of its features, strengths and weaknesses here. In short, it's a great little eReader that's well worth the asking price.
Kindle Paperwhite: design
The Kindle Paperwhite comes with a 6in E Ink screen that's crisp and easy on the eyes, as well as being nice and clear in all lighting conditions, from nighttime to bright daylight (something you might not always be able to say about text on your smartphone).
It's the same size screen as on the cheaper Kindle, but the Paperwhite packs in more pixels, which means text and graphics are sharper. The bezels around the screen are of course on the thick side compared with modern-day phones and tablets, but it's not a huge problem. You get four tasteful colors to pick from as well: black, sage, twilight blue and plum.
The Kindle Paperwhite is easily small and light enough to hold in one hand, so you can make progress with your ebooks from just about anywhere – the train, the sofa, the bed, the bath… and speaking of the bath, the eReader is fully waterproof, too (another advantage over the basic Kindle model).
While you don't get the premium metal finish of the Kindle Oasis – which costs significantly more – you do get a nice textured feel to the plastic on the back of the device. This isn't a gadget that's going to easily slip out of your hands and go hurtling towards the floor (though it's well built enough to survive the occasional drop).
In short, it's hard to fault the design of the Kindle Paperwhite – it's well built, simple, lightweight and robust, and the E Ink screen makes reading a pleasure.
Kindle Paperwhite: specs
You don't have to spend quite as long poring over the specs of your next eReader as you do your next smartphone, because they're not quite so important. Perhaps the biggest decision you have to make is whether to go for the 8GB or the 32GB of internal storage, but considering you can fit around 6,000 ebooks on the smaller capacity, we don't think many people are going to need the larger one.
Amazon says you get weeks of battery life from this and the other Kindles, depending on how much page turning you're doing and how bright you have the screen. In the two weeks we've had the Kindle, we've only seen the battery level fall by a third, though we haven't used it all that much – you certainly don't have to worry about needing a recharge on a week's holiday or even a fortnight's holiday, assuming it's well charged to begin with.
You get a charging cable in the box, which uses the older micro USB standard, rather than the USB-C port that's on most newer smartphones. Amazon doesn't supply a case with your purchase but, if you want to add some extra protection, there are a wealth of kindle cover options available - from third-party sellers and from Amazon itself.
It's worth bearing in mind that you can buy the Amazon Kindle Paperwhite with 4G connectivity as well as Wi-Fi, though it costs significantly more. This means you'll be able to download the best books of 2021 over any phone network as well as Wi-Fi – handy for when you're travelling, but perhaps not essential as long as you stock up on titles before you leave the house or the hotel.
Kindle Paperwhite: reading
The reading experience is first-class on the Kindle Paperwhite, with text always easily visible on screen. You can very simply adjust the text size, font size and alignment as well, to make sure the words on the digital page are displayed in a way that's comfortable for your eyes. Reading is enjoyable enough that you actually look forward to turning the eReader back on and getting stuck back in.
If you've never used an eReader before, you might be surprised that the page turning and the touch response is a little slower than you're used to on a phone or tablet, but it's just the nature of the E Ink technology. You soon get used to it and the half-second or so the screen takes to refresh is par for the course for this sort of device (just don't expect to be able to play any games on it).
Turning pages and setting options is all done by tapping different areas of the screen – if you want physical buttons, you'll need to go for the Kindle Oasis. This can be a bit tricky for beginners, but you'll soon get used to it.
Then you have all the advantages of an eReader: The Kindle Paperwhite will tell you how far you are through a book and how long it will take you to finish it (or not, if you'd rather turn these features off) and you can, of course, browse through and download thousands of titles from the Amazon store right from your device.
It's also worth mentioning that unlike the basic Kindle, the Kindle Paperwhite can play audiobooks from Audible as well – you can even switch between audiobook and ebook within the same title, if you've bought them both. You will need to connect a Bluetooth device like a pair of headphones or a speaker for this, though (there's no physical headphone port on the Paperwhite).
Kindle Paperwhite: verdict
The Kindle Paperwhite is often referred to as the Kindle for most people, and it's not hard to see why. For a bit more money than the basic Kindle, you get some handy extra features (including waterproofing and a sharper screen), and it's still at a relatively affordable price. The choice of colours and the wide range of accessories add to the appeal.
The 8GB Wi-Fi Kindle Paperwhite comes in at £129.99, though you can knock £10 off that if you're prepared to look at Amazon ads on your lock screen (it's called "special offers") – we don't think it's worth the saving. The 32GB Wi-Fi version is £159.99 (maybe worth thinking about if you've got a lot of audiobooks), and if you add 4G, the price goes all the way up to £219.99.
It's really hard to find fault with the Kindle Paperwhite – it combines a tidy design with excellent on-board software, giving you a comfortable reading experience and weeks of battery life. If you're buying your first eReader and you can stretch to the cost, then it's an easy decision to make.
If you're upgrading from something else, then the Kindle Paperwhite perhaps doesn't hold quite so much appeal, as eReaders all do the same job, more or less. Nevertheless, we're certain that you won't be disappointed if you pick up the Paperwhite – in fact, we think you're going to be rather impressed.
Sign up to our free daily email for the latest royal and entertainment news, interesting opinion, expert advice on styling and beauty trends, and no-nonsense guides to the health and wellness questions you want answered.
David Nield is a freelance tech and science journalist who has been in the industry for over 20 years. He regularly writes about gadgets, the latest technology, and the biggest news in science for publications including Wired, The Guardian, T3, TechRadar, and Woman & Home.
Outside of work, he enjoys long walks in the countryside, skiing down mountains, watching football matches (as long as his team is winning) and keeping up with the latest movies.