Low calorie vodka: Choose from these 11 brands with fewer than 100 calories per shot
These low calorie vodka options could help you achieve healthy, sustainable weight loss...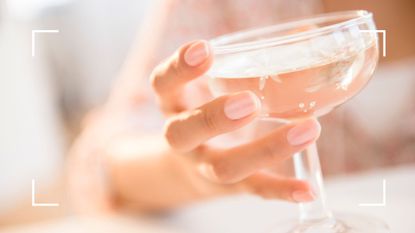 (Image credit: Getty Images)
After a low calorie vodka to sip on? Well, you are in the right place. If you are aiming for healthy, sustainable weight loss, then re-evaluating the alcohol you consume is vital - because, as you'll find out, swapping sugary cocktails, beer or wine for a drink made with this clear, tangy spirit may help you achieve your goal.
That's not to say that choosing vodka - which contains the fewest calories of all alcoholic beverages - makes your tipple healthy. Indeed, it's important to remember the link between drinking and the risk of conditions like high blood pressure and breast cancer. The Centers for Disease Control and Prevention recommends women drink no more than one glass per day.
But, if you do plan to engage in some mindful drinking - which means building a healthier relationship with alcohol so that you drink in moderation - then vodka makes a great basis for a delicious, refreshing beverage. As we'll explain, the spirit serves as one of the lowest calorie alcohol options out there, and we've also called on an expert to share what to consider when balancing drinking with weight loss.
What is low calorie vodka?
On average, one 1oz (30ml) 'shot' of vodka will measure in at significantly below a hundred calories. Now, that's not insignificant, if you're striving to lose one stone in a month, because it will easily add up over time to a lot of extra calories saved from your drinks order or on a night out. Gin, tequila and sambuca all generally contain far more for the same amount.
Why is checking in with your drinking - and consumption of spirits in particular - so important if healthy, sustainable weight loss is your goal? "Alcohol affects your ability to lose weight in many ways," says Rachel Clarkson, a Doctify (opens in new tab)-reviewed dietician and nutritionist. "Most spirits do not contain any nutritional value, meaning there are no macro or micro-nutrients. All the calories in spirits are purely from the alcohol.
"When you consume alcoholic drinks like spirits, the body will preferentially breakdown the alcohol for energy, instead of any glucose or stored fat. This can slow down the weight loss process because if your body is frequently using alcohol for energy, it will never be able to burn the stored fat which is what leads to weight loss." Clarkson, who is also the founder of The DNA Dietitian (opens in new tab), adds: "The other way alcohol affects your ability to lose weight is that we are not able to make good food choices while drinking, which can also hinder weight loss."
However, that's not to say you need to stick exclusively to low calorie non-alcoholic drinks in a can on a gorgeous summer's day. "I believe moderate alcohol consumption can fit during a weight loss journey," insists Clarkson. "In fact, if you plan to continue drinking in the future, it is essential to learn healthy drinking habits to ensure you are able to maintain your lost weight long term."
Clarkson advises: "It is important to choose more weight loss-friendly, lower carbohydrate alcohol options like spirits and dry wine. Additionally, looking to lower calorie mixers to reduce the overall energy content of your drink can be useful." There are a number of low calorie cocktails and low calorie alcoholic drinks in a can now available, but if you fancy making your own drink then vodka's low calorie content makes it a great place to start - here are some options to stock up on...
Low calorie vodka options
If you're aiming to slim down in a healthy, sustainable way, then you will need to create a calorie deficit to lose weight. Being aware of the calories you are consuming, along with factoring in plenty of movement can be helpful in achieving this goal in a safe way that still leaves you feeling good. We've rounded-up eleven low calorie vodka options to try.
1. Absolut Vodka
You'll likely already be acquainted with Absolut Vodka (opens in new tab), which is one of the most iconic vodka brands in the world and is produced in Sweden. It famously comes in a variety of flavors, from raspberry to vanilla, but choose the original option and it contains 66 calories per 1oz (30ml) serving.
2. Grey Goose Vodka
Another well-known, but slightly more luxurious choice is Grey Goose Vodka (opens in new tab). The French brand makes its smooth spirit from just two ingredients and distills it before bottling. It has 66 calories per 1oz (30ml) serving.
3. Belvedere Vodka
If you're after another high-end choice, then Belvedere Vodka (opens in new tab) works mighty fine. The Polish brand, which has been operating for 600 years, quadruple distill its drink - which contains 69 calories per 1oz (30ml) serving.
4. Smirnoff Vodka
As the largest vodka brand in the world, Smirnoff Vodka is present on most supermarket and bar shelves, making it an easily accessible choice. There are 62 calories in a 1oz (30ml) serving.
5. Cîroc Vodka
Cîroc Vodka (opens in new tab) is made from French grapes as part of a process inspired by wine production. The fresh, crisp result is a product that contains 69 calories per 1oz (30ml) serving.
6. Effen Vodka
The Dutch brand Effen Vodka (opens in new tab) chill-distill and carbon filter before being blended with spring water to create their premium offering. There are 64 calories per 1oz (30ml) serving.
7. Svedka Vodka
As its name suggests, Svedka Vodka (opens in new tab) hails from Sweden. It is known for its fun flavored options - from 'strawberry lemonade' to 'cucumber lime' - but its original version contains 70 calories per 1oz (30ml).
8. Tito's Vodka
Tito's Vodka (opens in new tab) is produced in Texas, where it is still handmade in old-fashioned pot stills. It contains 70 calories per 1oz (30ml) serving.
9. Ketel One Vodka
Another popular option is Ketel One Vodka (opens in new tab), which is produced in a Dutch distillery that is more than 300 years old. Their finely-tuned recipe contains 69 calories per 1oz (30ml) serving.
10. Stolichnaya Vodka
Often nicknamed 'stoli', the Stolichnaya Vodka (opens in new tab) brand has been produced for more than 65 years in Latvia. Its wheat and rye grain-based recipe contains 69 calories per 1oz (30ml) serving.
11. Harridan Vodka
Last but not least is Harridan Vodka (opens in new tab), which is made from organic, gluten-free ingredients in upstate New York. It contains an estimated 69 calories per 1oz (30ml) serving.
Why is vodka so low in calories?
It's all in the ingredients. Vodka is made from just ethanol and water - which provide no sugar, carbs, fiber, cholesterol, fat, sodium, vitamins or minerals. This means that all of the calories come from the alcohol it contains.
"Different alcoholic drinks contain different calories because of the production process," explains Clarkson. "Every gram of alcohol contains seven calories, but different alcoholic drinks contain different quantities of alcohol and carbohydrates - depending on the fermentation process - which causes the calorie content to differ."
This is the reason why the calorie content of certain vodkas will differ slightly. It's also important to be aware that the flavored vodka options, which are tastier, will contain more calories as they have been infused with sugary syrups that are added after the fermentation and distilling process - which won't be helping your blood sugar cravings...
Low calorie vodka mixers to try
If you want to add a bit of flavor to your vodka (we totally get you) then there are some ways to make the spirit more interesting without sabotaging your recommended daily sugar intake. Try adding your bottle of choice to these mixtures for refreshing results...
Vodka soda cocktail - 1oz vodka, can of soda, squeeze of lemon = 131 calories
Vodka cranberry cocktail - 1oz vodka, 2oz cranberry juice, 2oz soda, lime wedge = 162 calories
Vodka tonic - 1oz vodka, 4oz diet tonic water, lime wedge = 128 calories
Vodka orange - 1oz vodka, cup of orange juice = 250 calories
Vodka lemonade - 1oz vodka, can of lemonade = 310 calories
Vodka diet coke - 1oz vodka, can of diet coke = 138 calories
Lauren is a freelance writer and editor with more than six years of digital and magazine experience. In addition to Womanandhome.com she has penned news and features for titles including Women's Health, The Telegraph, Stylist, Dazed, Grazia, The Sun's Fabulous, Yahoo Style UK and Get The Gloss.
While Lauren specializes in covering wellness topics—ranging from nutrition and fitness, to health conditions and mental wellbeing—she has written across a diverse range of lifestyle topics, including beauty and travel. Career highlights so far include: luxury spa-hopping in Spain, interviewing Heidi Klum and joining an £18k-a-year London gym.