What Do You Say If Someone You Know Has Been Diagnosed With Dementia?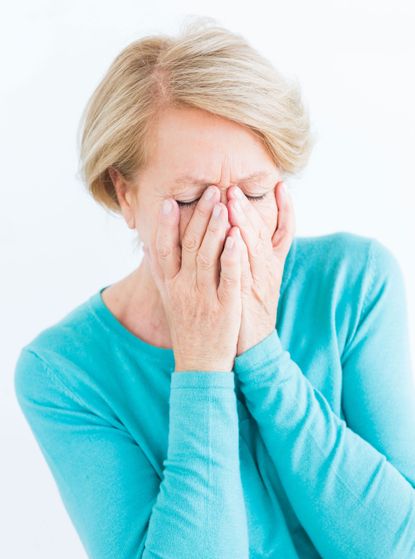 (Image credit: Rex Features (Shutterstock))
A dementia diagnosis can have a profound effect. It can cause devastation, shock and disbelief - but also relief for some.
Crucially many people say that by talking openly and honestly about their diagnosis with friends, family, colleagues and professionals, they feel more able to confront dementia and take control of their future.
There are no definitive right or wrong things to say to someone who has been told they have a life-changing condition - but clearly it's a delicate issue. Here are some of the things you can say:
• "How do you feel?" Involving a person with dementia in conversations directly rather than focusing on their companion is something that surprisingly many fail to do. Asking them directly how they are feeling shows that their feelings, thoughts and fears still matter just as much as they did pre-diagnosis.
• "I know this is hard for you." Don't ever feel you have to sugar coat a dementia diagnosis - put yourself in their shoes; they may be frightened, confused and feel downright awful. By acknowledging together that a dementia diagnosis is a difficult experience, you can start to move forward and explore options for help and support.
• "There's hope." Because life doesn't end where dementia begins. There is plenty of support out there for you and many ways to live well with dementia and for people to continue doing the things they enjoy.
• "I'm here for you." Try not to force someone with a recent dementia diagnosis to talk about their feelings - they may not be quite ready. But by letting them know you're there for them when they want to talk, you will undoubtedly offer a source of comfort.
This year's Dementia Awareness Week (15-21 May) is about encouraging people to confront dementia head on. The sooner you contact Alzheimer's Society for information, the better your chance will be of getting the right treatment, support and advice to tackle it. The charity is aiming to dispel some of the misunderstandings about dementia, so that people are aware there are lots of things you can do that can help. Call our National Dementia Helpline on 0300 222 1122 or email helpline@alzheimers.org.uk
Hundreds of awareness-raising and fundraising events will be taking place across England, Wales and Northern Ireland. For the latest updates on Dementia Awareness Week, including how you can show your support and get involved, visit alzheimers.org.uk/DAW (opens in new tab).