Health watchdog causes outrage after controversial move to reinstate vaginal mesh following temporary ban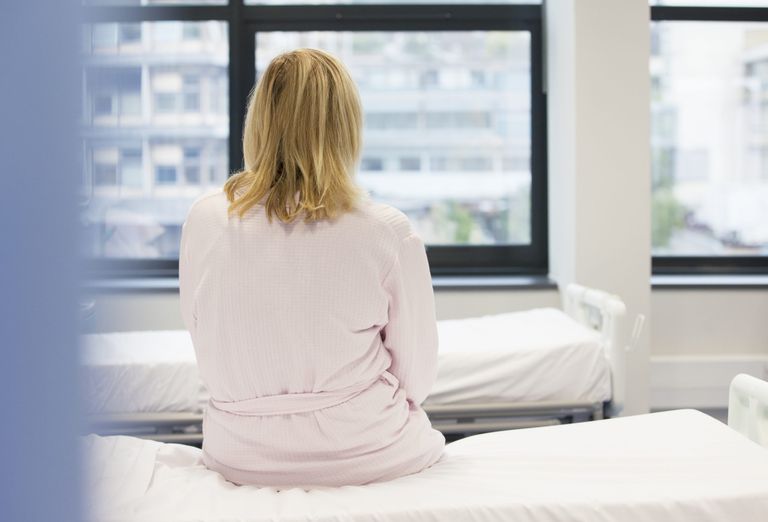 By Amy Hunt
Women across the UK have been left disappointed, after health watchdog NICE (National Institute for Health and Care Excellence) ruled recently that vaginal mesh could still be used in the NHS in certain circumstances.
Back in July 2018, the procedure - which is used to treat stress urinary inconteinence and pelvic organ prolapse - was halted, and put under an independent review, after testimony from many women who said that vaginal mesh has caused them years of pain.
Many women who have undergone the surgery have revealed that they've suffered bleeding, pain during sex, and other, serious reprecussions such as being left unable to walk or go to work. Some reports also say that the mesh cuts through organs and can cause permanent nerve damage. There are many stories of women who have been left unable to complete basic daily tasks as a result of the surgery.
But despite the protestations, the new guidelines from NICE have revealed that the procedure will still be offered to women as a second option, once the current ban has been lifted.
They revealed that certain conditions will need to be met for the surgery to be offered however, as well as revealing that women will get 'decision aids' to help them work out whether they want to go ahead.
If women do opt for the procedure, they will be offered a follow-up appointment within six months.
The surgery will be offered despite the fact that the guidelines admit that there is "limited evidence" on the long-term effects of vaginal mesh.
Campaign groups have spoken out against the decision, saying that the stories of women left with unacceptable levels of pain have been ignored.
Kath Sansom, a representative from Sling The Mesh, told ITV News, "We are appalled that despite political campaigns and the obvious suffering of many women, these guidelines are no different from what was published in 2003.
"They are so weak, they clear the way for the next generation of women to be harmed. We told our stories and NICE ignored us."
MP Owen Smith, chairman of the All Party Parliamentary Group on Surgical Mesh, also shared that 'thousands' of women had so far been adversely affected by mesh.
MORE:Vaginal Mesh Implants: The biggest medical scandal of our generation
Of the NICE guidelines, he said, "I am deeply disappointed that the updated guidelines appear to disregard mesh-injured women's experiences by stating that there is no long-term evidence of adverse effects,
"Thousands of women have faced life-changing injuries following mesh surgery and they must not be ignored."
Baroness Cumberlege CBE, who is chair of the Independent Medicines and Medical Devices Safety Review, and recommended the pause on mesh surgery last year, also shared a statement on the news.
She revealed, "We set five conditions that would need to be met before the pause could be lifted and the use of mesh could be contemplated. Those conditons have not yet been met, and it is clear to us that it will be some considerable time before they are.
"This means that now and for the foreseeable future mesh should not be used to treat stress urinary incontinence either in the NHS or the private sector."