Study says playing board games helps keep memory sharp in old age
It had some interesting findings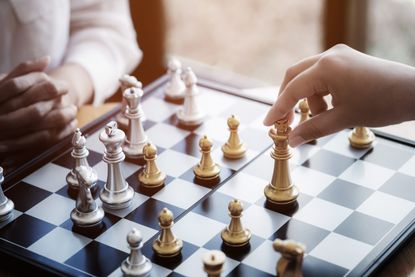 Who doesn't love a game of Scrabble or chess? But it seems board games are not only fun, but could have significant long-term health benefits, too.
New research has found that playing board games can help keep memory sharp in old age.
The study showed those who played board games were more likely to maintain their thinking skills as they aged.
More than 1,000 people were tested on their memory, problem solving and thinking skills.
Their general cognitive function was recorded at the age of 11 and 70, and a series of tests were carried out at the ages of 70, 73, 76 and 79.
From the ages of 70-76, participants were asked how often they took part in activities such as playing cards, chess and bingo and crosswords. This was so researchers could try and find a link between the games they played and their cognitive abilities.
The study threw out some pretty interesting findings.
Those who increased game-playing in their later years were more likely to maintain thinking skills as they grew older.
In addition to this, those who played non-digital games scored higher on memory and thinking tests.
Experts concluded that the results could help us understand what types of games could help with cognitive thinking in old age, which seems pretty promising for future generations.
Professor Ian Deary, from the University of Edinburgh, said the research is "narrowing down the sorts of activities that might help to keep people sharp in older age."
He added, "It'd be good to find out if some of these games are more potent than others.
"We also point out that several other things are related to better cognitive ageing, such as being physically fit and not smoking."
Caroline Abrahams, a charity director atAge UK, said that the findings of the study were proof that a decline in thinking skills "doesn't have to be inevitable".
She added, "The connection between playing board games and other non-digital games later in life and sharper thinking and memory skills adds to what we know about steps we can take to protect our cognitive health, including not drinking excess alcohol, being active and eating a healthy diet."
Lizzie Thomson is a regular contributor to woman&home, and also contributes to Metro.co.uk, Ideal Home, Culture Trip, and Evening Standard, covering all things lifestyle.