We earn a commission for products purchased through some links in this article.
When Amazon Prime celebrated it's 10th UK Birthday this month, the online shopping and streaming service marked the occasion by releasing a list of 10 best-selling products of the last decade (Team W&H prefers to celebrate with prosecco and M&S Cheese Puffs, but each to their own).
The list makes for fascinating reading, particularly for one standout skincare bargain that bagged a prime spot, none other than good old Bio Oil. This specialist skin oil, which retails for around £9 on Amazon Prime, is probably familiar to you (make that definitely familiar if you've ever been pregnant) But what makes this multi-tasking product so popular it made a list that also includes Adele's mega-seller 25 and toddler singalong favourite Frozen on DVD?
I could hazard a few guesses. Here are three reasons I love this product, and that you should love it too…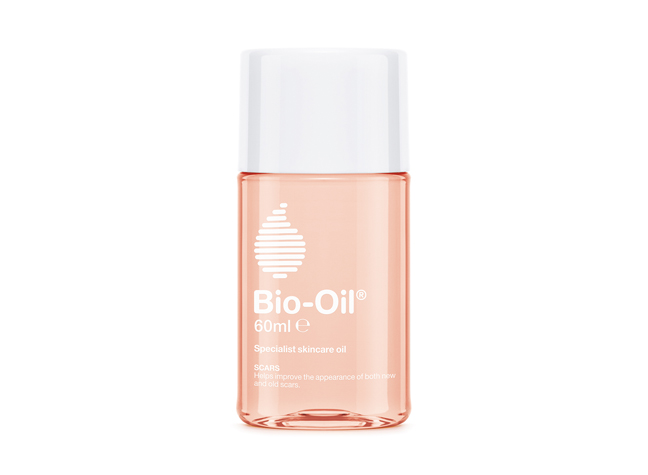 1. It really works on stretch marks and scars
We've all got one evangelical friend who swears using Bio Oil in her pregnancy is the reason she remains smooth and stretch mark free. If that's not enough to convince you Clinical trials have shown that 95% of people saw an improvement in stretch marks within two weeks of using Bio Oil, the results on scars was similarly impressive at 92%.
2. It's not just for skin 'issues'
Bio Oil is also just a lovely nourishing oil that can be used on your body and face. Use it instead of your body lotion during winter months, rub it into cracked heels and pop a pair of socks on overnight. It's amazing as a post-shave skin soother or mix a few drops in with your hand cream to keep them seriously soft and protected from dehydrating winter weather.
3. It can enhance your make-up too If you have dry skin or, like me spend your life chasing dewiness in all it's forms, keep a bottle of Bio Oil in your makeup bag. You can mix it in with your foundation for healthy, glowy coverage or dab it on your brow and cheekbones for juicy-looking highlights. Lipstick too matte and drying? Smudge a dab of bio oil over the top to sheer and plump it out.
There are probably about 100 more things you can do with it too, and while Bio Oil isn't the only multitasking oil out there, it's one of the only brilliant ones at the sub £10 mark, so it's certainly earned its place on the list! Read on for the entire Amazon Prime 10th anniversary best seller list:
Fire TV Stick 25 by Adele
Bio Oil Specialist Skincare Oil Cards Against Humanity Frozen (DVD)
ghd IV Styler Tassimo Costa Americano coffee pods
Amazon Echo Dot Brita Maxtra Water Filter packs ire Tablet Oral-B CrossAction Electric Toothbrush Replacement Heads Lean in 15 – The Shift Plan: 15 Minute Meals and Workouts to Keep You Lean and Healthy by Joe Wicks Amazon Echo Catsan Hygiene Cat Litter Tommee Tippee Sangenic Compatible Cassette