This No7 mascara was a Boots best-seller in its first week—and it's under £15
This No7 mascara launch was a top seller straight away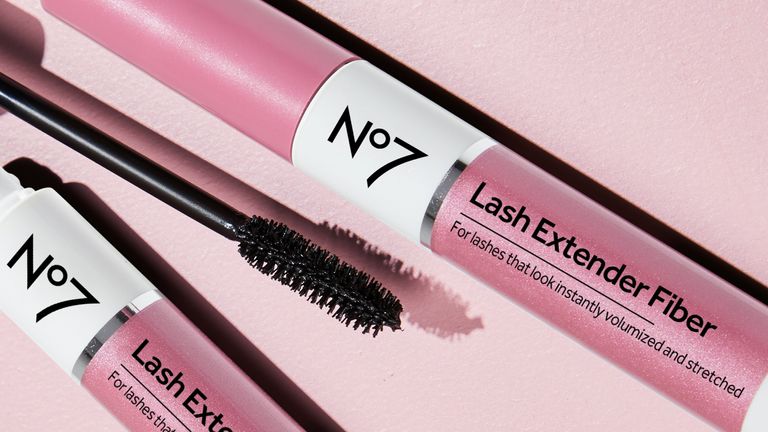 (Image credit: Boots/No7)
The No7 Lash Extender Fiber Mascara became a Boots best-seller in its first two weeks of launching and even boasts an under £15 price tag.
Having launched in January, the Lash Extender Fiber Mascara was snapped up so fast by shoppers, it earned a place as a serious hot seller among some of the best mascaras Boots has to offer.
The bamboo-fiber enriched formula promises to give lashes hydrating nourishment while providing major volume and epic length.
Ideal for false lash addicts, the combination of vegan bamboo, algae extract and Italian fruit extract complex means dry lashes are revived with some TLC while being extended and built up and out with the clever fiber design. Bye-bye fiddly eyelash glue and the hassle of applying those falsies!
The flake free and clump free formulation means no more make-up looks being tarnished by chunks of stray mascara, so lashes stay looking natural, even when they're drastically fuller and pumped with impressive volume.
With 8/10 testers agreeing the No7 top-seller gave them instantly lengthened lashes, 98% agreeing that it's totally flake free and 98% confirming it won't make lashes clumpy, it's a must-try if powerful lashes in a pretty pink tube sounds like something you need in your beauty stash.
And priced at just £14.95, the No7 Lash Extender Fiber Mascara is a no-brainer purchase for lovers of a super luxe lash look.
Want to give your lashes the ultimate No7 prime and glam routine? Team the Lash Extender Fiber Mascara with the No7 Lash Impact Serum. Layer the nourishing serum on first for a base that promises to give tired lashes a treat, before going in with the fiber-building mascara for a huge impact.
Begin by massaging the fluffy, thickening wand into the roots of your lashes and move up in zig-zag strokes towards the tips, keeping lashes fanned out and clumpless while packing a lengthening and volumizing punch.