Read your weekly horoscopes from woman&home's expert resident astrologer Penny Thornton and discover what's in store for the week ahead.
Aries Weekly Horoscope
Get going.

Mercury may be retrograde, but that doesn't mean you cannot travel or you should not be making moves intended to take you places. This is a time when you should be broadening your horizons. Yes, you may have to take a little more care with your planning and ensure that what you think you've done is what you have actually done, and you may have to leave a little more time for journeys and meetings, but follow those instincts of yours and get going! Opportunities arising now, especially if they promise to take you where you've never been before, should be accepted. In a few short days Saturn will be arriving at the zenith of your chart all set to reward years of hard effort but also to show you where your ambitions have been misplaced...
Taurus Weekly Horoscope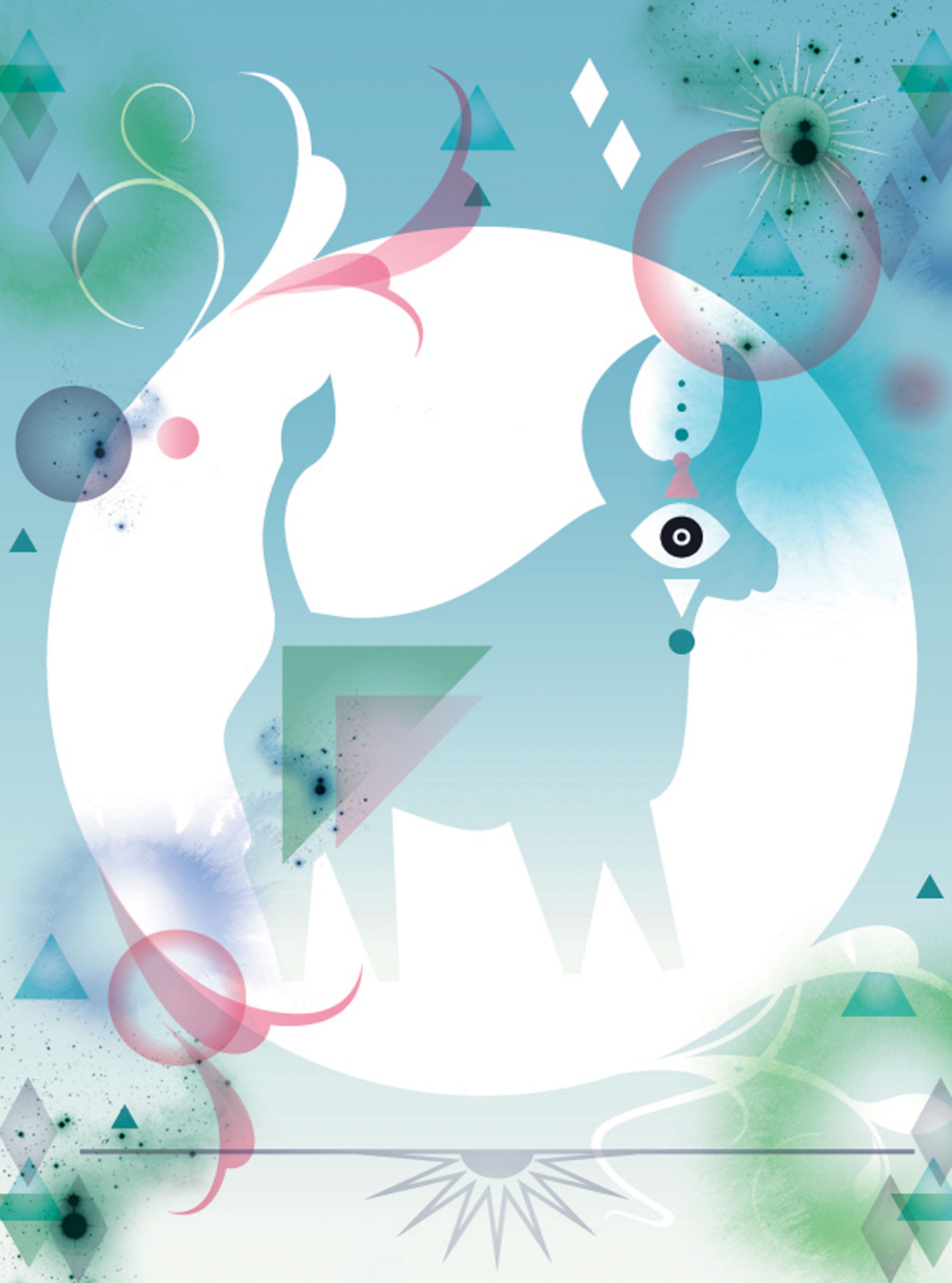 Remain chilled.


Financial discussions could be proving slow and discouraging, but do not be discouraged. During the next ten days you may well discover lost funds or be able to cut down your financial commitments, thus releasing more money. Also, just because people are taking time to get back to you does not mean they are not prepared to negotiate. A similar trend could be apparent in a romantic relationship. It may seem as though you are not on the same page or that someone's ardour is cooling, but the relationship is in transition and requires space. Remain warm and open to a partner without insisting on a response or questioning their behaviour. The less said the better.
Gemini Weekly Horoscope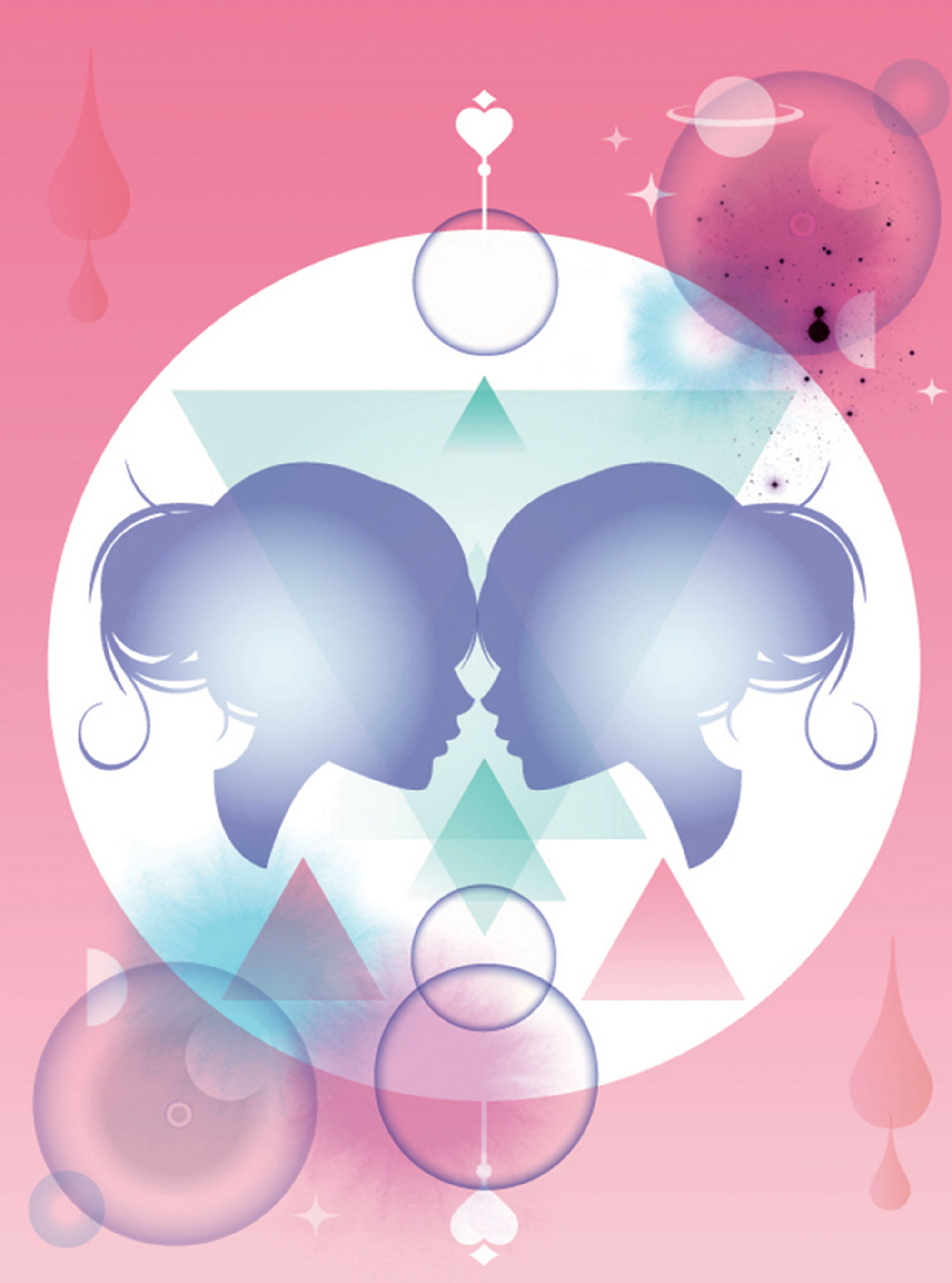 Different.

Party season is in full swing and it's partying with a difference this week. The weekend has Uranus written all over it - and in a good way - so something looks set to tickle your fancy. Then again, this influence may make itself felt in other areas of life so that your expectations of who someone is or how a situation will pan out could be entirely wrong. Mercury, of course, is in retrograde so you will need to be prepared to go places via the pretty route and if people are failing to be in touch, assume it's got nothing to do with your lack of charms and talent. Another cause for celebration is the imminent departure of Saturn from the relationship zone - the road to true love will soon be free of potholes.
Cancer Weekly Horoscope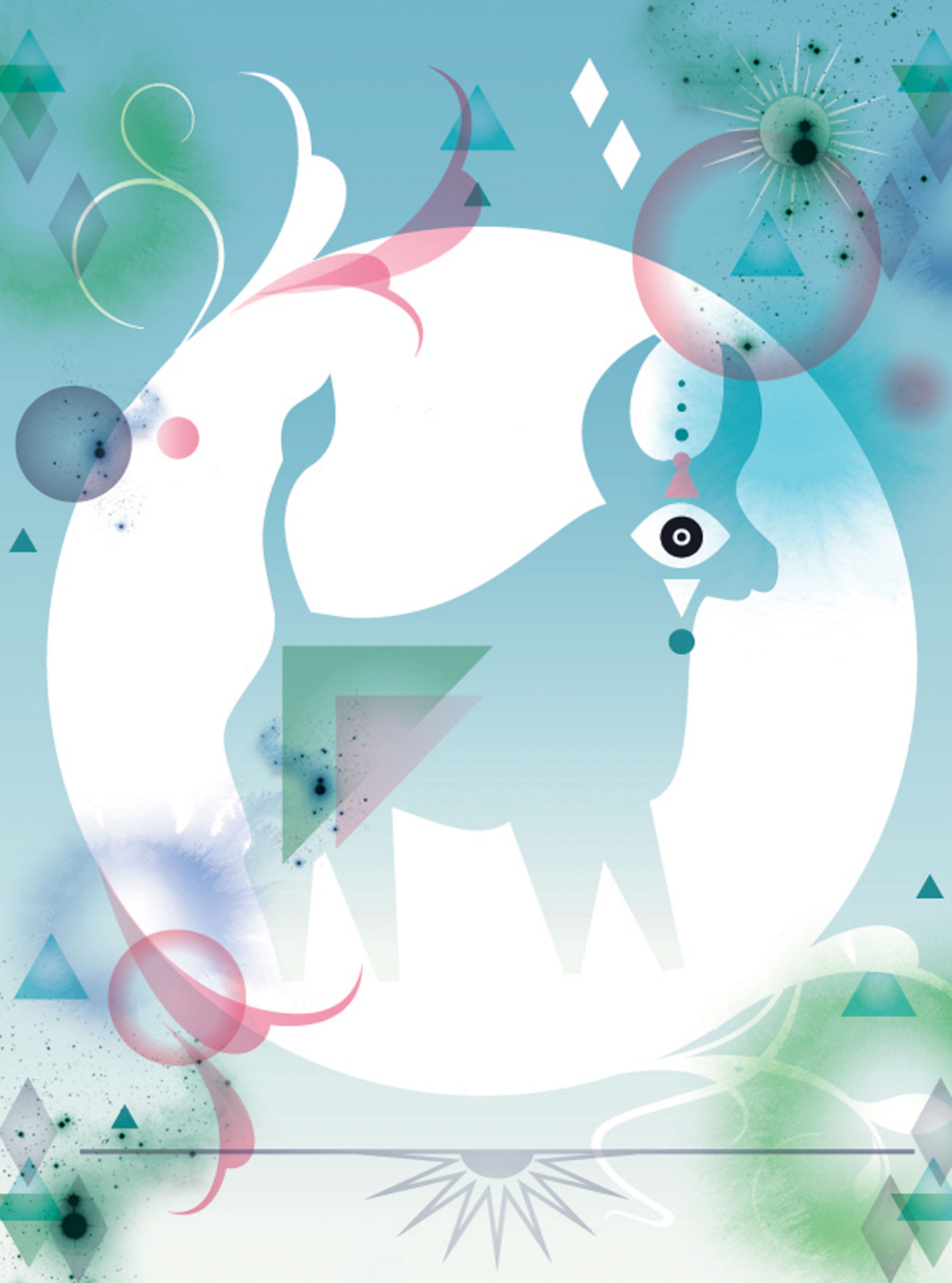 Playing the surprise card.
Happy surprises are the theme of the week with the main focus of the sweetly unexpected being on work. A bonus for some, a welcome change for others, even an upwardly mobile move. You too can take advantage of these weirdly wonderful influences by taking someone else by surprise. Not always the boldest person on the planet, if you find someone attractive but have kept your feelings to yourself now is the time to make clear your intentions or at least give a strong hint as to how you feel. The only area you may not welcome the element of surprise is travel, so if you're heading off for Christmas, especially mid-week, leave a little extra time for delays and diversions.
Leo Weekly Horoscope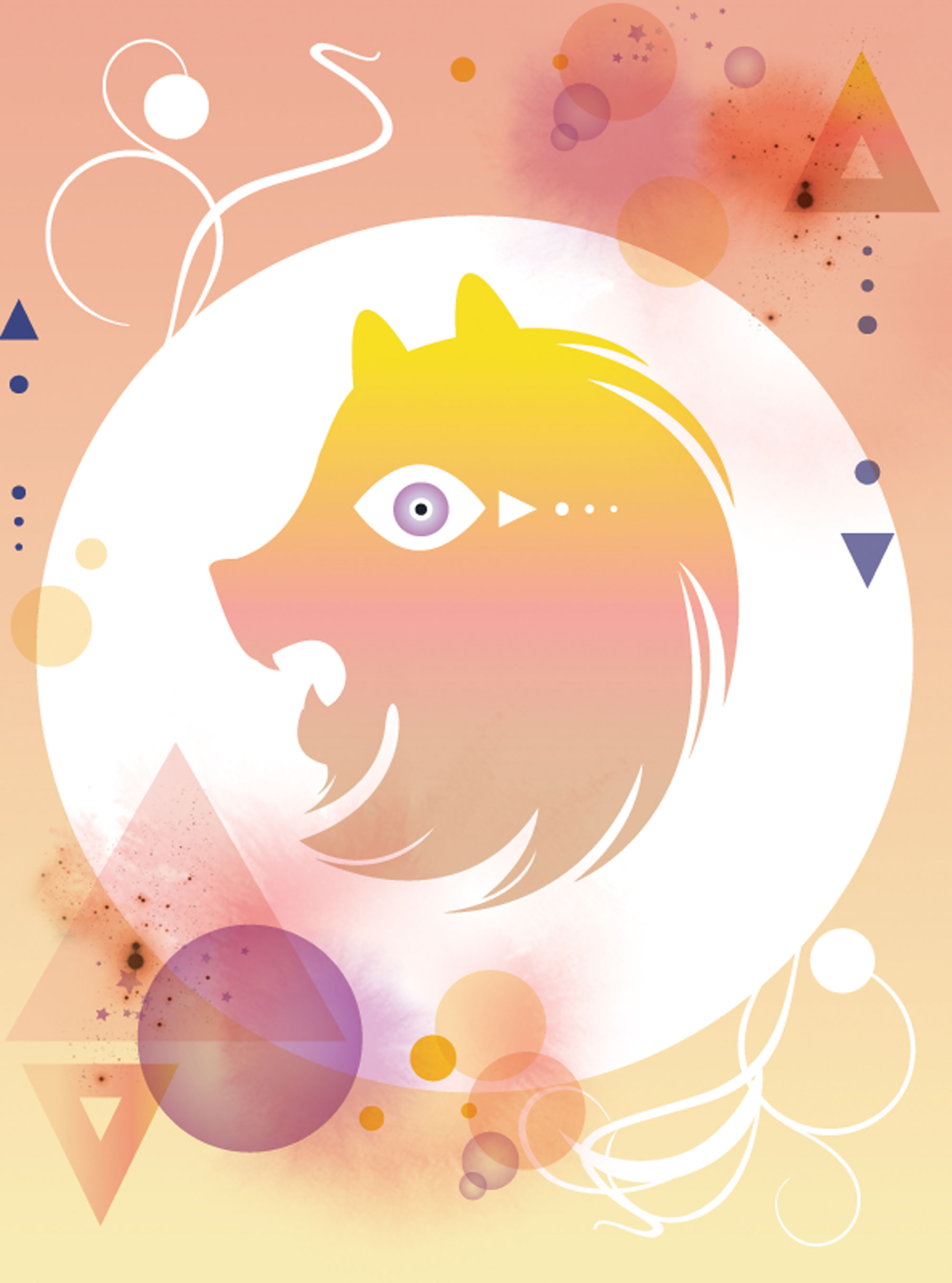 Pause for thought.

With Mercury in retrograde, going over old ground is an occupational hazard, however, reconnecting with people you have not seen for a while could prove a warm and wonderful experience. And even if travel and communications have their sticky moments, a delay or a detour could turn out to be a blessing in disguise. The one thing you may have to be a little wary of is rushing into a love affair or some other tempting situation without pause for thought: what initially seems to be full of Christmas sparkle may fade as January comes in. Likewise, an impulse purchase may develop faults or fail to do what it says on the tin.
Virgo Weekly Horoscope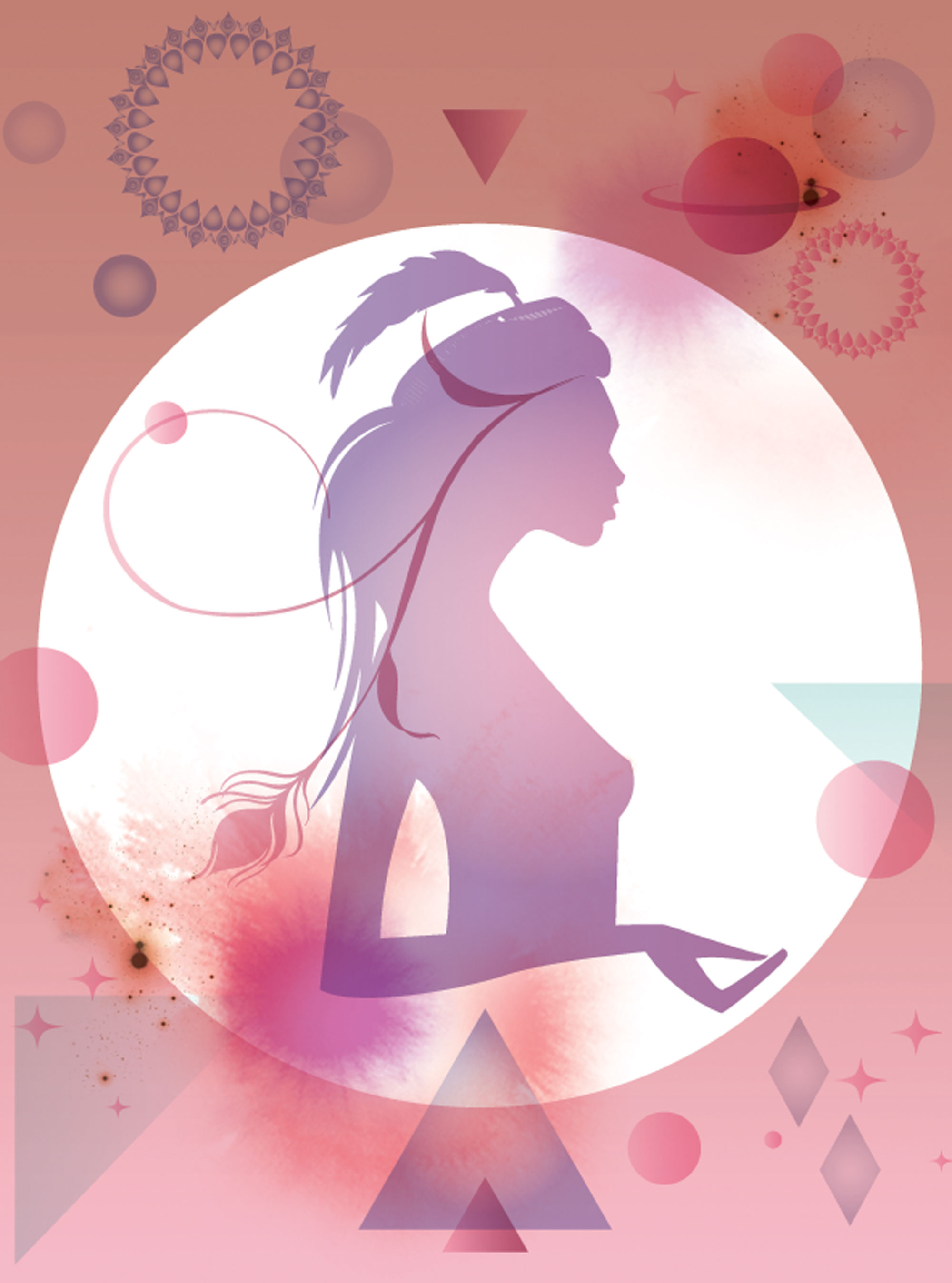 That loving feeling.

If you are among the Virgos heading off to distant parts, leave plenty of time to get to your point of departure and take any unanticipated developments in your stride. It's only Christmas... There could be a last moment alteration to your festive arrangements - a surprise addition to the guest list for some, a change of venue or tradition for others. Nonetheless, with Mercury and Venus in perfect harmony, loving messages reach their target and past upsets can be healed and new beginnings made. And with Saturn poised to move out of the zone of home and family a reconciliation or breakthrough piece of news could be the reason Christmas is rather special this year.
**Meet our fabulous astrologer Penny Thornton on our new Northern Lights cruise to Norway! She'll share her mystical perspective on this natural spectacle, alongside BBC's Stargazing Live presenter Dallas Campbell. 12 days, from £1,499 - See the details**
Libra Weekly Horoscope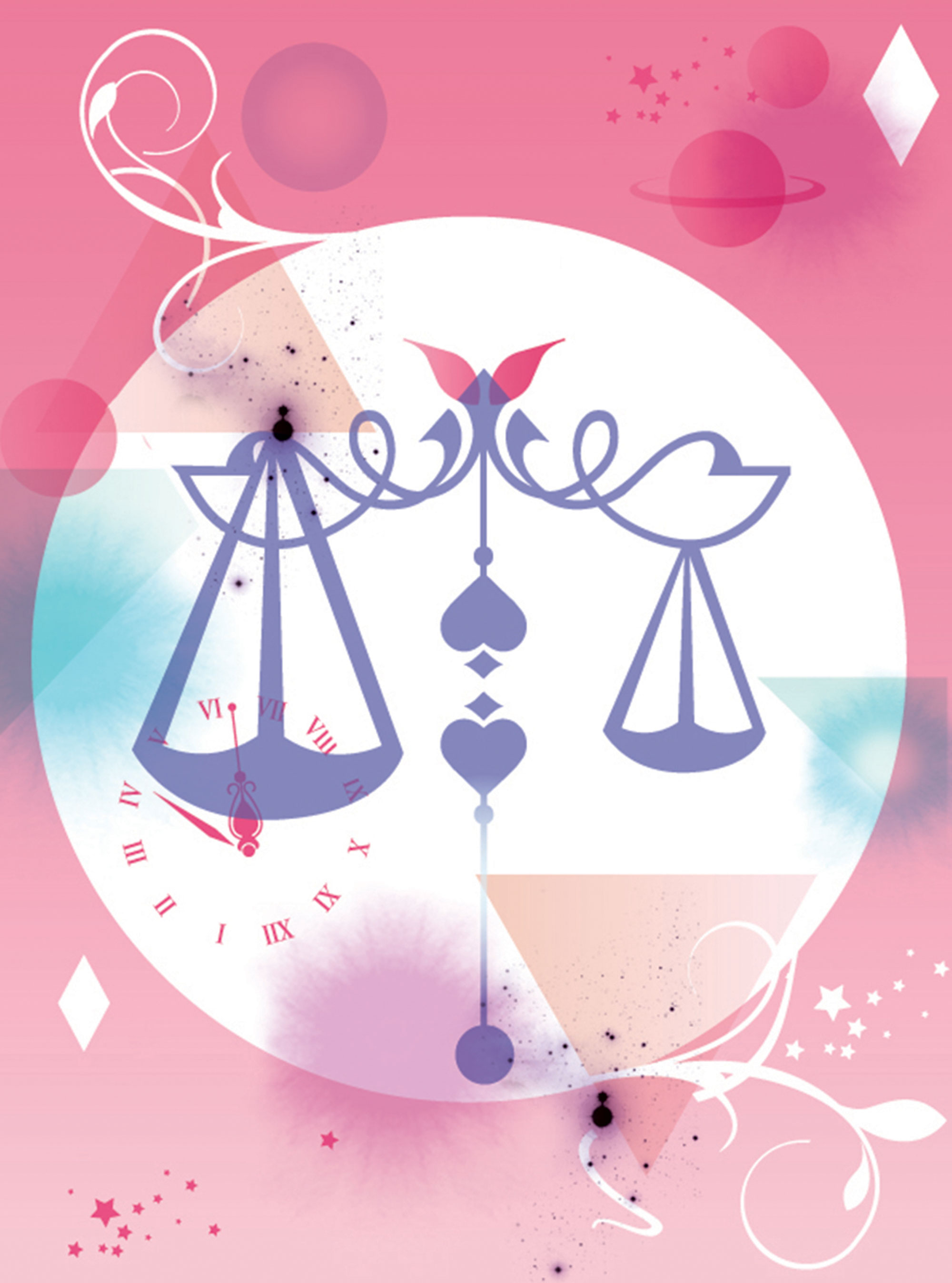 Impulse decisions.
Uranus does not always behave well, but this planet is in good odour at present and instead of inspiring controversy and upset could bring you a pleasant surprise. A conversation or message could add more than a little lustre to the festive preparations, and if your intuition bids you to be in touch with someone you have not seen for a while obey that hunch. Other Libras could make a last minute decision to head away for the holidays, although not everyone you'll be leaving behind will be quite as thrilled with the idea. Make a point of being extra loving to a friend or relative who has been through a tough time this year - people do not always show how much they need support.
Scorpio Weekly Horoscope

Sweet indulgence.
There should be no stopping you. Mars in your sign edging ever closer to Jupiter ups your energy levels, increases optimism and puts temptation in your way. For some Scorpios that temptation will appear in the form of items that bear a high price tag, for others it is more about passionate encounters. Is there any point in warning you to hold back? A little bit of what you fancy is said to do you a lot of good, and given this has been a hard year for the Scorpio clan, getting fully into the Christmas spirit is surely to be recommended. As for retrograde Mercury, keep checking your messages and making sure everyone has received yours.
Sagittarius Weekly Horoscope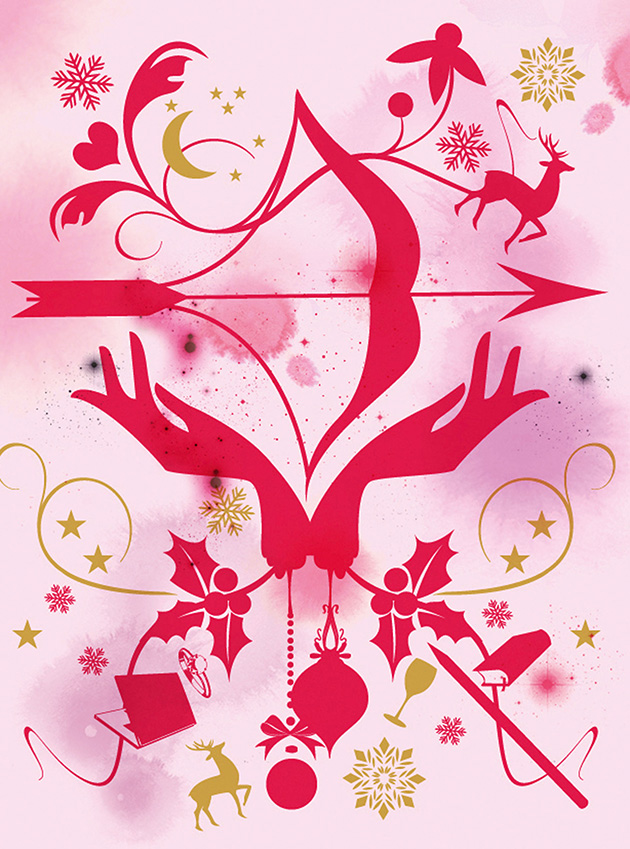 What can possibly go wrong?
Are you feeling it? The excitement of the season? The spirit of good will? The joy of living extravagantly? No? Well, by the time the Moon enters your sign on Saturday you should be full of the joys and ready to do things a little differently. Sagittarius is the adventurer of the zodiac so you are not a stranger to danger, but having had your wings clipped by Saturn and your enthusiasm muted, you may need practice to exercise your free spirit. Whether your taste for adventure manifests in food, fashion or life experience, planet Uranus will be on hand to give you a thrilling ride. Even those things that appear to go wrong will have in effect gone right.
Capricorn Weekly Horoscope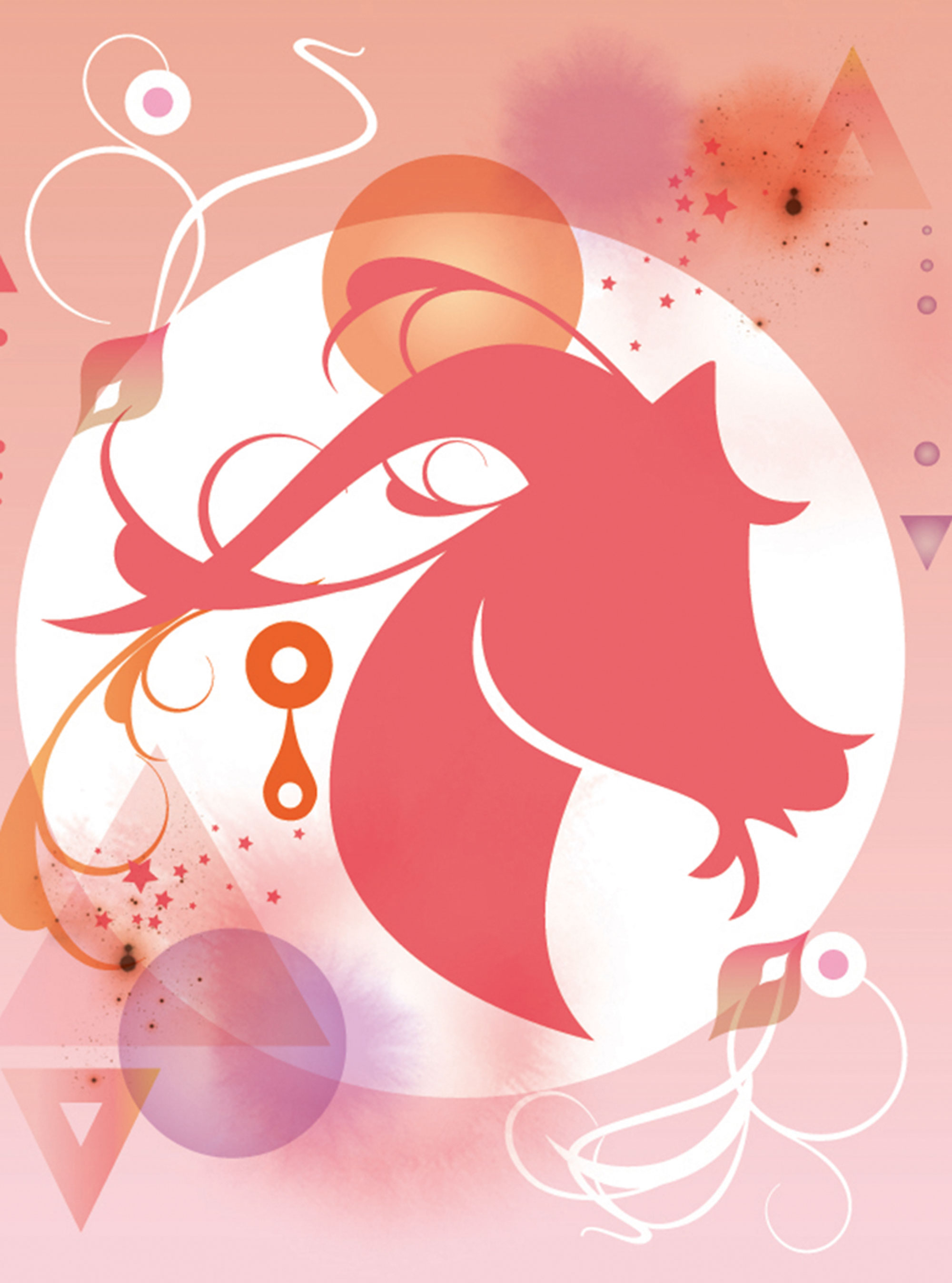 Pace yourself.
You may still not feel quite the life and soul of the party, so there is great wisdom in not forcing yourself to act the energizer bunny; save your energies for next week when the Sun will enter Capricorn and you'll be back in business. Not that this should dampen your ambition or your high expectations should you have important events this week. All you need to do is rest well beforehand and avoid exaggerating difficulties which can be overcome in time. With a cluster of planets in the mystical twelfth house, important information is reaching you through dreams and intuitions, yet you must also be able to judge what is a genuine message and what is purely a manifestation of your fears or your hopes.
Aquarius Weekly Horoscope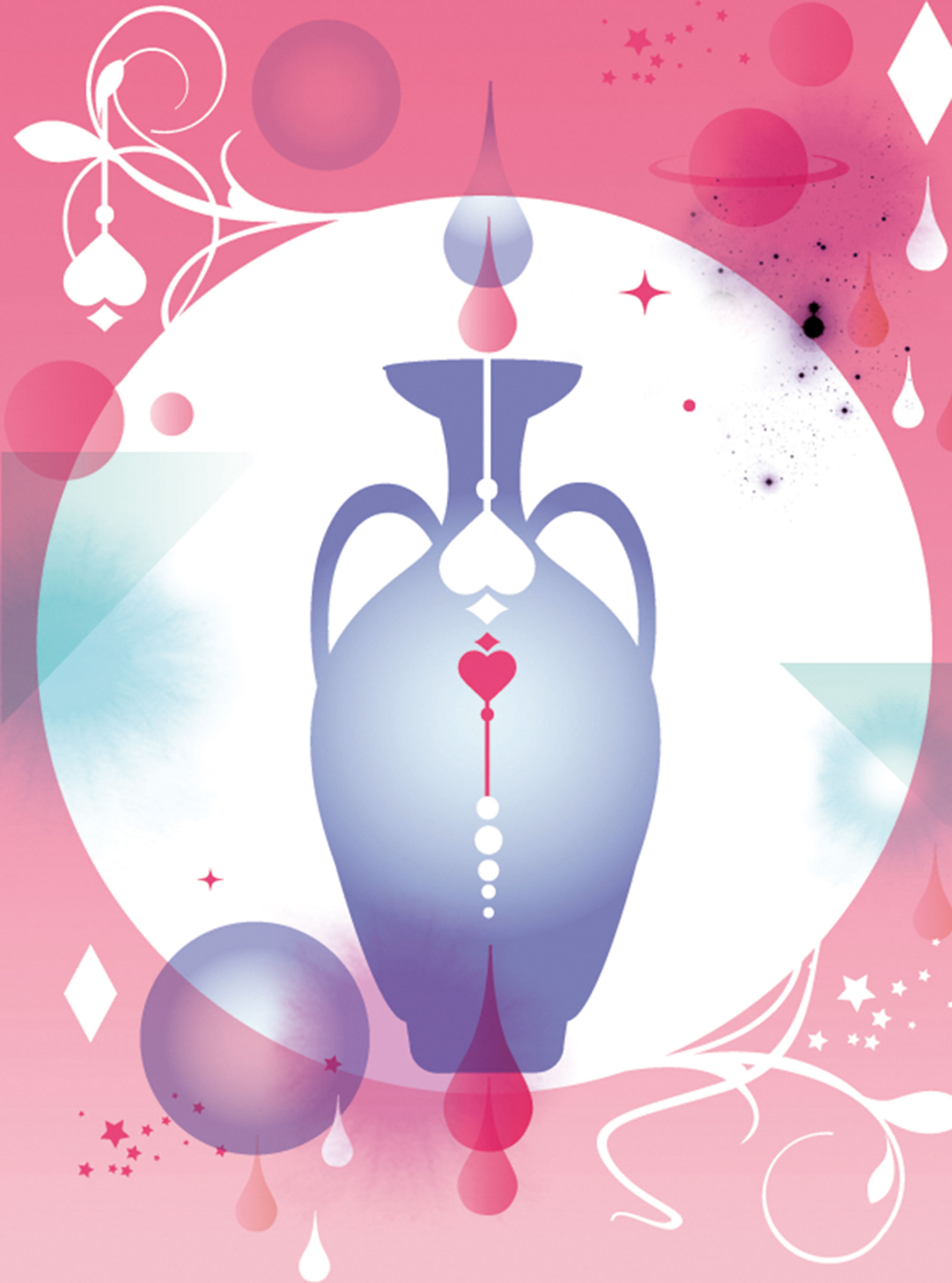 Not the same-old-same-old.
Mercury is the lead player in the astrological story at the moment, which places communications and travel at the top of your Christmas to-do list. Even though this planet is stuck in reverse gear there is still much to enjoyed from social events and much to be gained from business meetings, especially if you pay attention to the role the past has to play. There is also an aura of the unusual and the unexpected to the week's events, which is yet another reason to put yourself out there and to embrace diversity however it appears and whomever inspires it.
Pisces Weekly Horoscope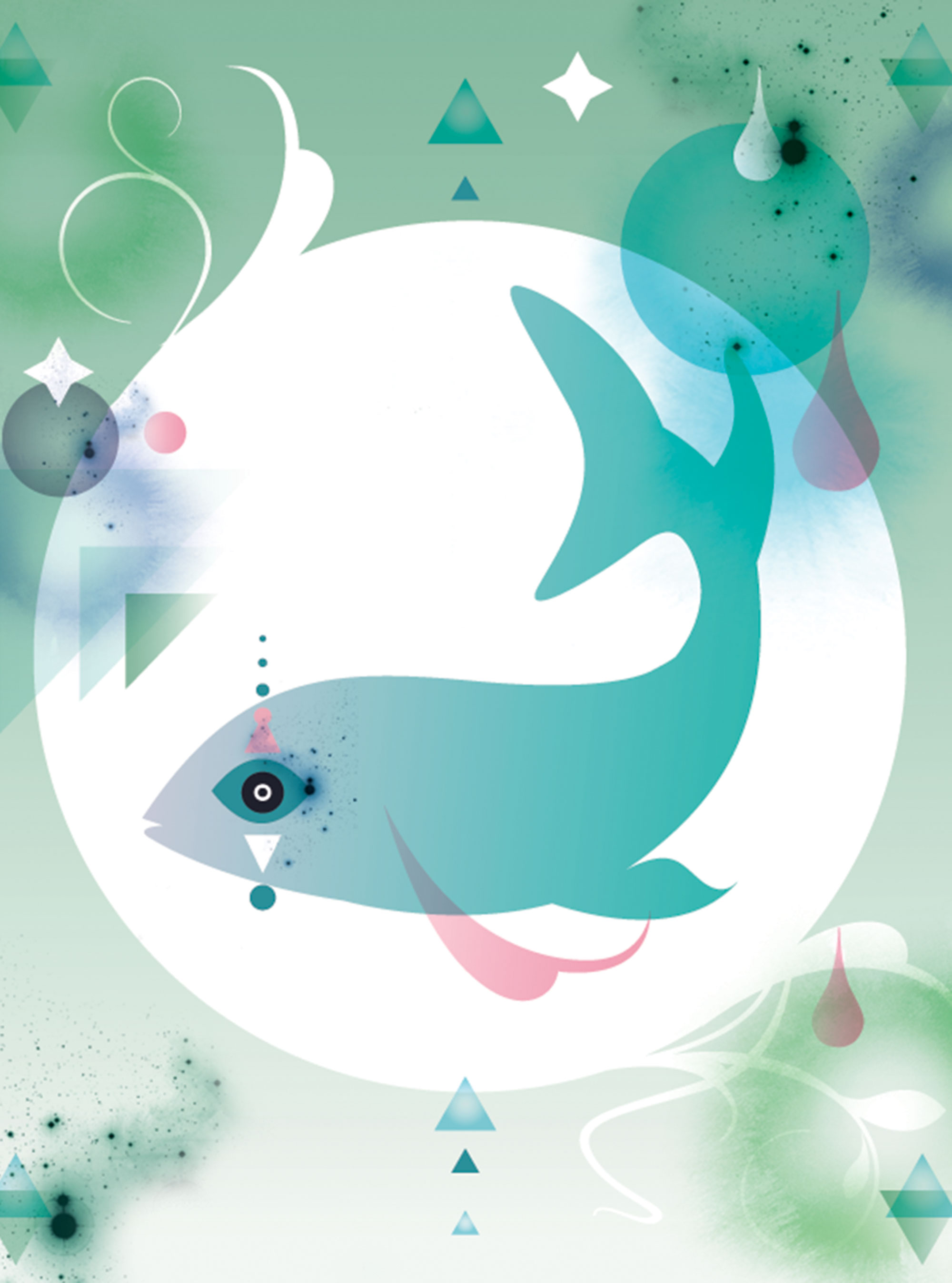 Think lucky and you'll be lucky.
It may be tempting to throw yourself into the joys of the season, but with a host of planets in the zone of career and life-goals, time spent marketing your assets and talking to people of power and influence will not be wasted. Indeed, a meeting taking place this week could have some extremely positive consequences. It may take until the new year before people get back to you or follow through on their offers and suggestions, but you know what they say: think lucky and you'll be lucky! As for travel, expect the familiar delays and detours attributed to retrograde Mercury.
Continued below...
Neptune turns direct inspiring a sea change. This turn in the tide may not be noticeable immediately, although you may sense something has shifted even without the hard evidence to back it up. On many occasions we ourselves have been blocking a situation: we know a certain move could make the difference but we don't want to do it! With this in mind, maybe now is the time to take that undesirable action. Just making the decision could be enough to free up the situation, and you will end up with the right outcome. There has been a reason for a delay or a loss of contact, and by early December you should know what it is.
-->