An Indonesian-style noodle stir-fry, with lots of crunchy vegetables, and an easy-to-make satay sauce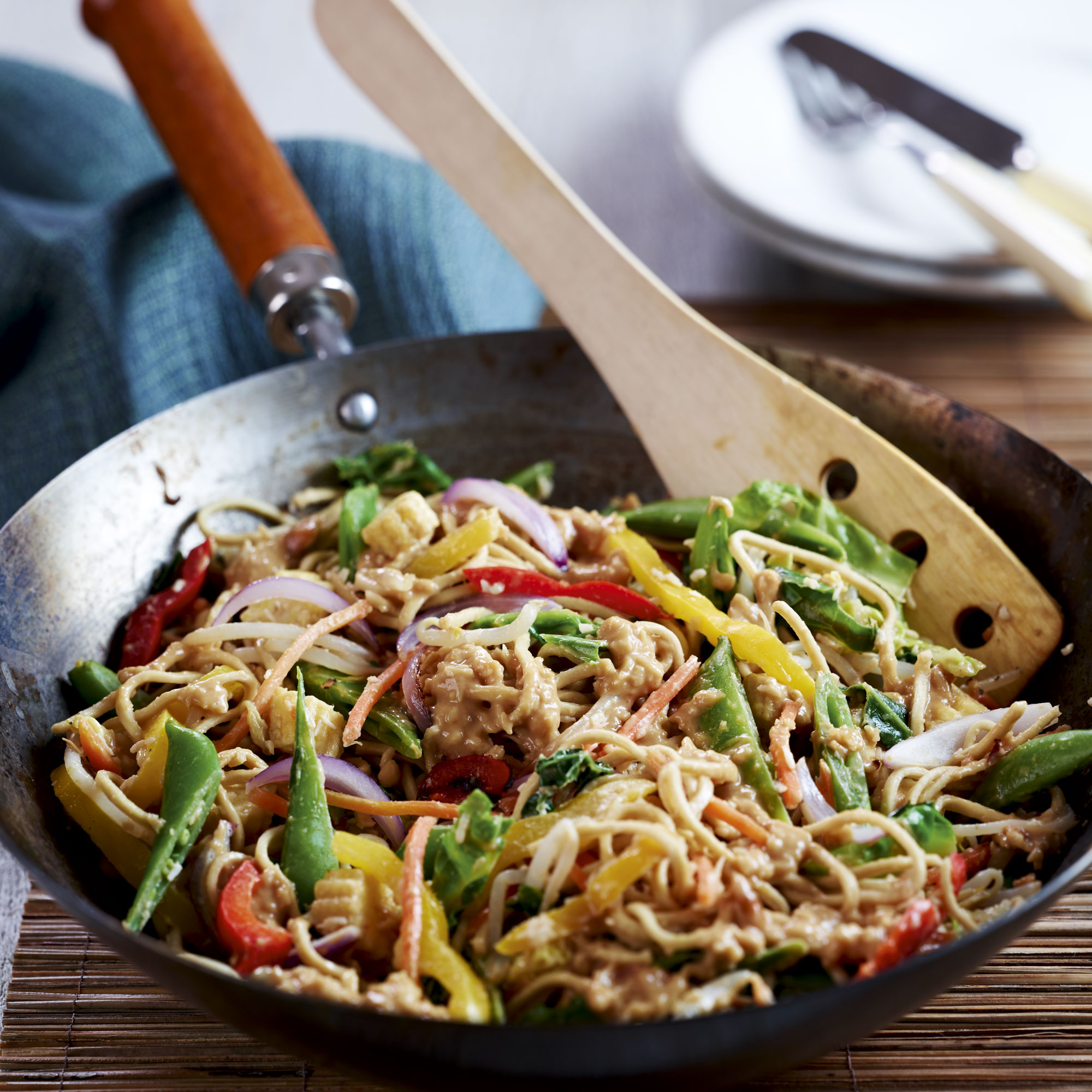 Ingredients
25g (1oz) desiccated coconut
2 egg noodle nests
3tbsp crunchy peanut butter
1tbsp lemon juice
2tbsp light soy sauce
2tsp brown sugar
1tbsp vegetable oil
150g pack stir-fry veg
Tip
Adding a splash of chilli sauce will give your stir-fry a little kick!
Preparation
Pour 100ml (4fl oz) hot water over the desiccated coconut and set aside. Place the egg noodles in a large bowl and pour boiling hot water over them. Stir gently to separate, leave for 5 minutes then drain.

Meanwhile, mix together the peanut butter, lemon juice, soy sauce, sugar and desiccated coconut plus its liquid.

Heat the oil in a wok or large frying pan. Add the stir-fry veg and cook for 5 minutes before adding the noodles for a further 2 minutes. Stir through the peanut sauce mixture and toss well to coat.
Daily Email
Get the best entertainment news, recipes, fashion, beauty and wellbeing advice for you. For FREE.
Sign up