Fill the pantry with this delicious gooseberry and elderflower jam recipe - enjoy with friends over an afternoon tea or summer picnic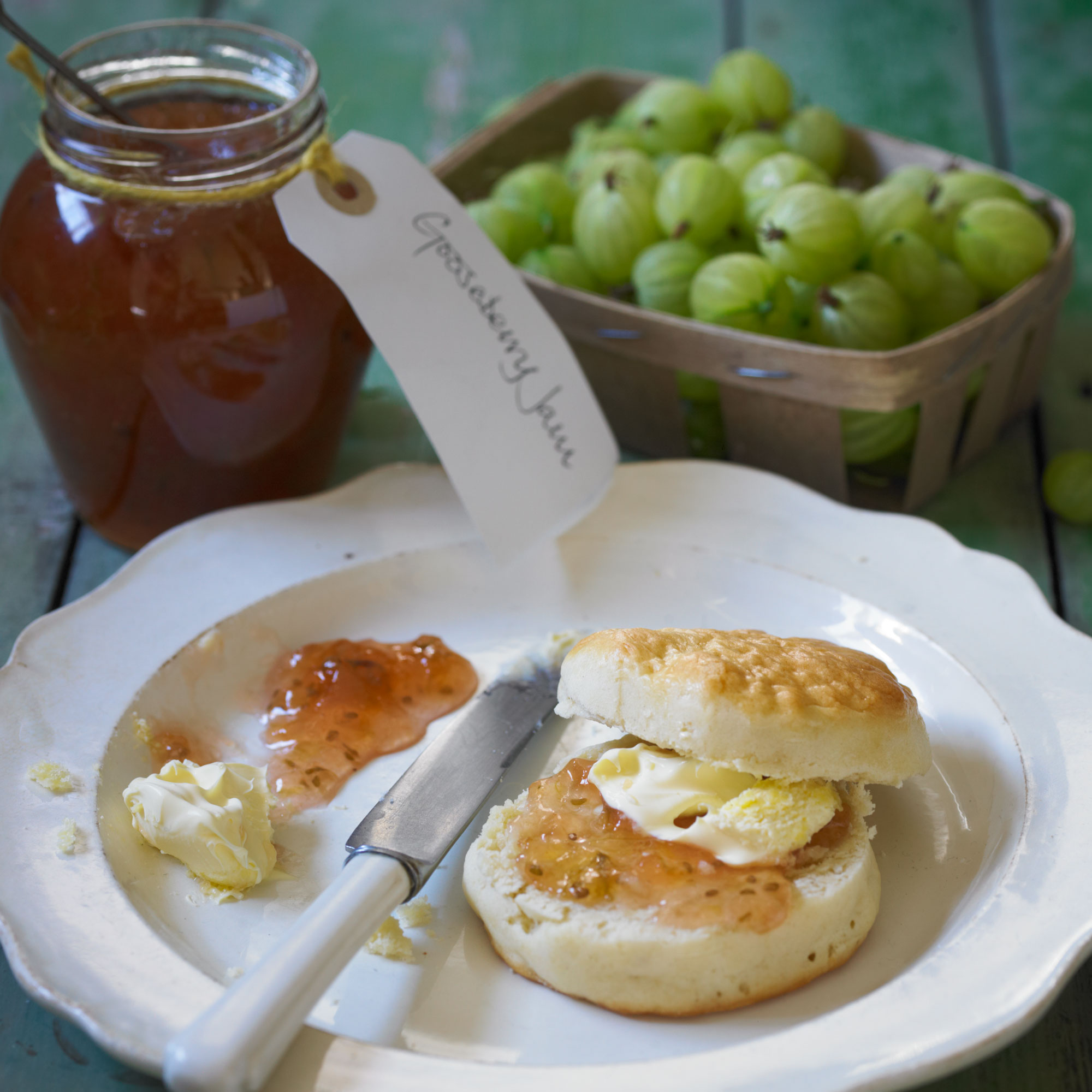 Ingredients
1.3kg green gooseberries
1.6kg (3 ½ lb) granulated sugar
5-6 elderflower heads
you will need
a large square of muslin to tie up the elderflower heads, a preserving pan and sterilised jars with lids.
Tip
This jam is perfect with scones and clotted cream or why not sandwich a sponge cake together with gooseberry jam and softened cream cheese.
Preparation
Top, tail and wash the gooseberries and place in a preserving pan with 150ml (1/4 pt) water. Tie the elderflowers in a square of muslin and add to the pan. Simmer the fruit gently for 10 minutes or until the fruit is very soft. Remove the muslin bag.

Add the sugar and stir until dissolved. Increase the heat and boil the jam for 5 minutes or until setting point is reached. (105C, 220F) if using a sugar thermometer. Skim off any froth from the surface and put into hot, sterilised jars. Seal with lids and label when cold.
Daily Email
Get the best entertainment news, recipes, fashion, beauty and wellbeing advice for you. For FREE.
Sign up