My homage to my favourite film 'The Sound of Music', this simple Austrian dish is normally made with veal, but tastes just as delicious with chicken.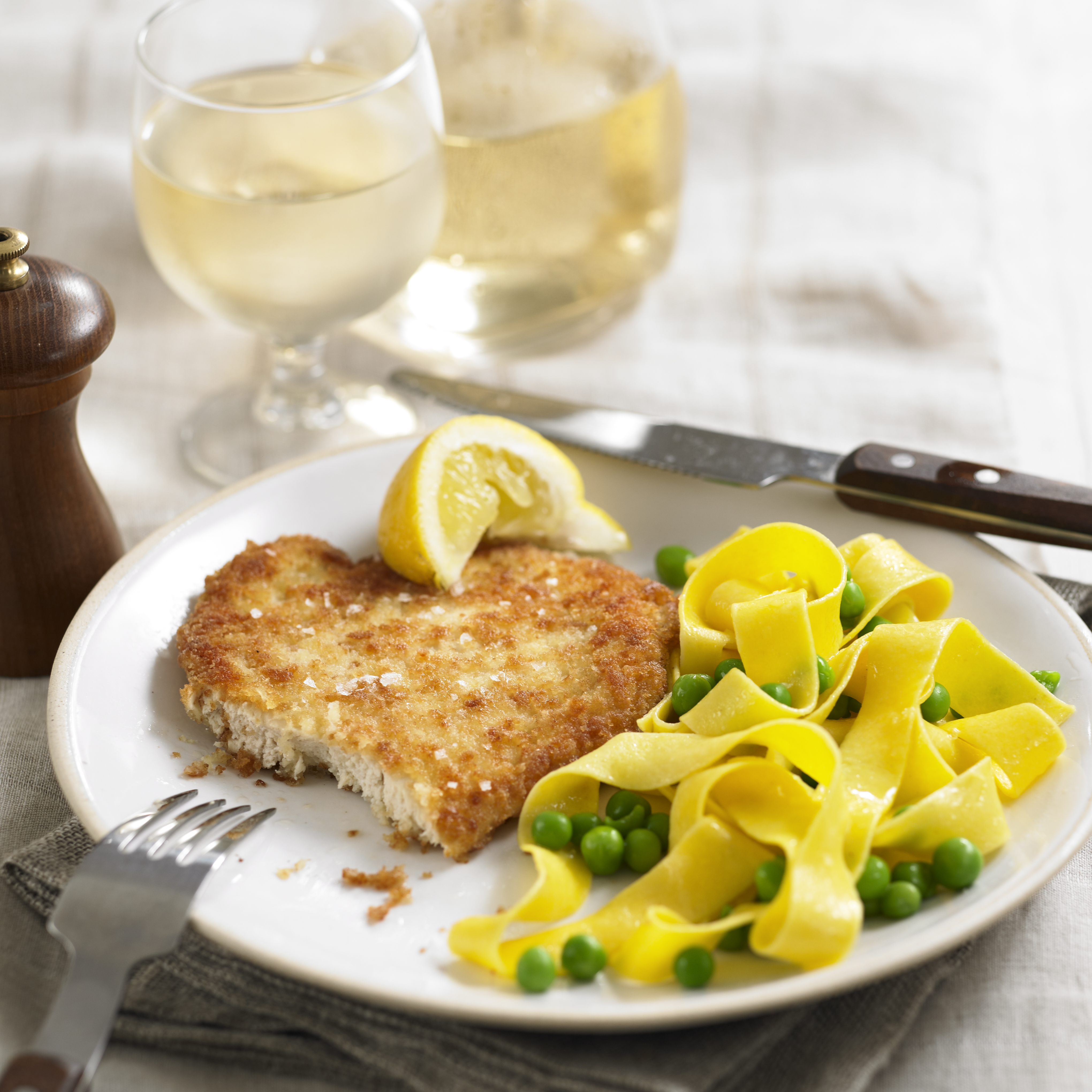 Ingredients
2 free-range chicken breasts
50g (2oz) plain flour, well seasoned
1 free-range egg, beaten
100g (4oz) breadcrumbs
200g (7oz) pappardelle pasta
200g (7oz) frozen peas
25g (1oz) butter
lemon wedges, to serve
Preparation
Lay the chicken breasts between two pieces of clingfilm and gently flatten them using a rolling pin, until they're about 1cm (1/2 in) thick. Dust both with seasoned flour, dip in the egg, shake off the excess, then cover with the breadcrumbs. The chicken breasts can be left in the fridge overnight at this point.

When ready to eat, cook the pasta according to pack instructions, adding the peas into the water for the last two minutes. While it's cooking, heat a large frying pan with around ½ cm (1/4 in) of oil in the bottom. When the oil begins to shimmer, cook the chicken breasts for 3-5 minutes on each side, until golden and crisp.

When the pasta and peas are cooked, drain and toss through with the butter, season then serve with the schnitzel and a lemon wedge each to squeeze over.