This is the easiest way to cook bream and brings out the flavour of a great fresh fish. Bream has quite a mild taste and isn't too fishy.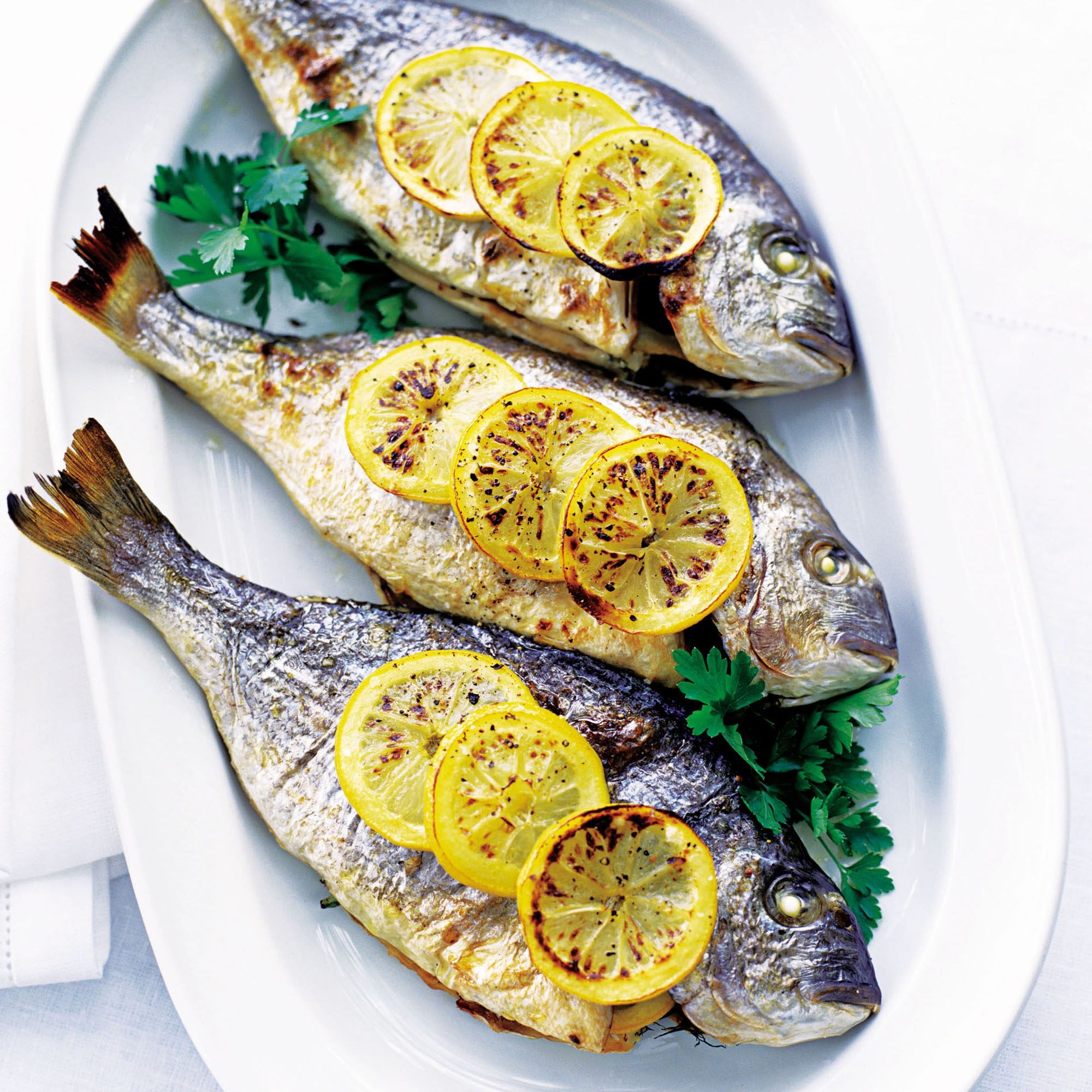 Ingredients
8 sea bream, around 450g (1lb) each, scaled and gutted
1 small bunch flat-leaf parsley
2 lemons, sliced
100ml (4fl oz) white wine
4tbsp olive oil
You will need
Preparation
Preheat the oven to 200 C, 180 C fan, 400 F, gas 6. Lay out the whole fish on the baking sheets, side by side. Divide the parsley and lemon slices among them, stuffing

them into the cavity. Pour over the white wine and olive oil and add plenty of seasoning. Bake in the oven for 20 minutes.

Check that the fish is cooked through by inserting a small sharp knife into the thickest bit of the fish and looking to see that the flesh has turned nicely white. Serve at once with the juices poured over.