James Martin's recipe makes the most of watercress's subtle flavour - delicious! It's a really fab spring flavour everyone will love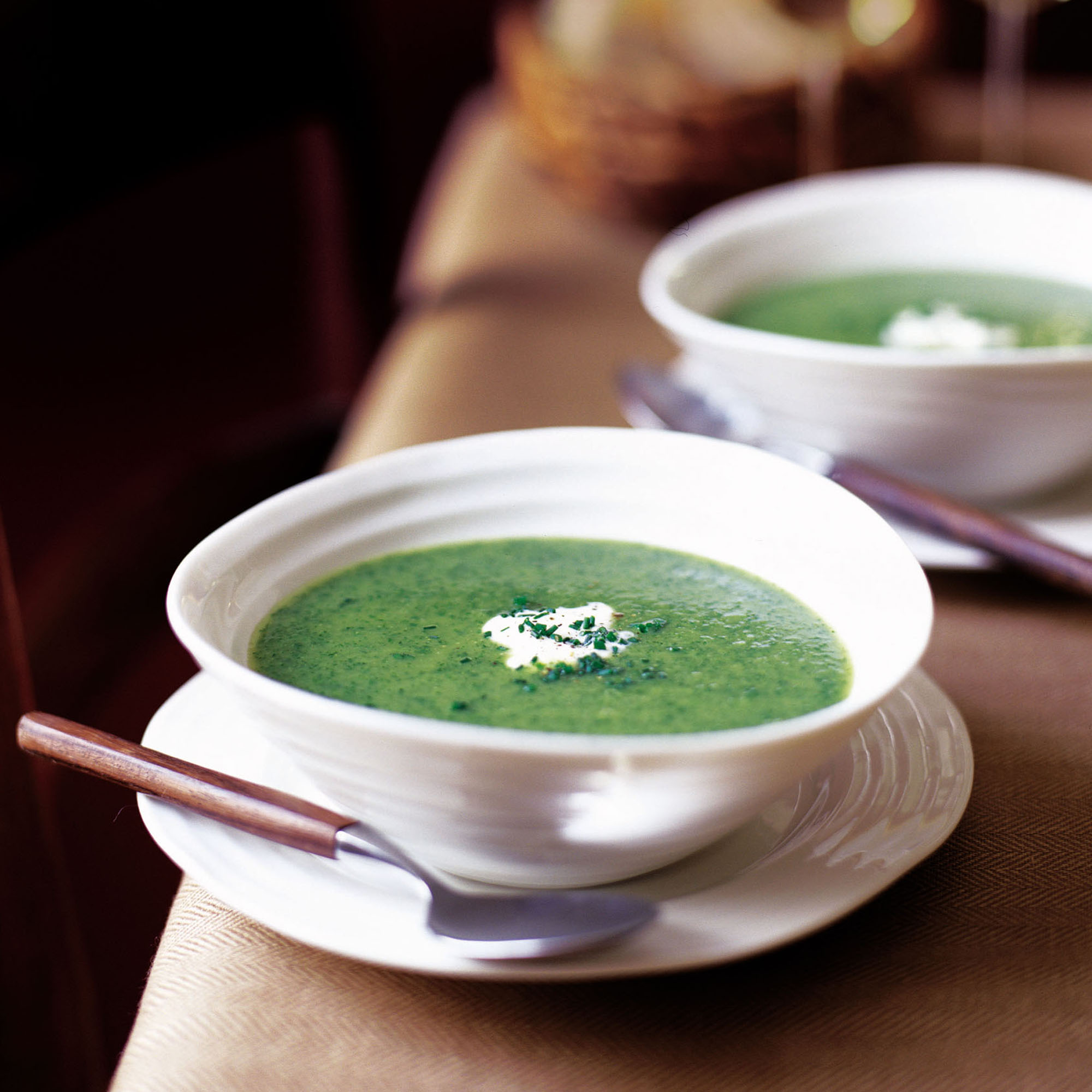 Ingredients
1 onion, sliced
2 garlic cloves, chopped
25g (1oz) butter
1.2 litres (2 pints) chicken stock
450g (1lb) Estima potatoes, peeled and diced
2 bunches watercress
freshly grated nutmeg (optional)
200ml (7fl oz) double cream
salt and pepper, to taste
bread croûtons, to garnish (optional)
Preparation
In a heavy-bottomed saucepan, fry the onion and garlic in the butter until softened but not coloured. Add the stock and potatoes and bring to the boil. Simmer for 15 to 20 minutes, until the potatoes are cooked.

Chop up the watercress (leaves and stalks) and add to the soup with the freshly grated nutmeg, if using.

Simmer for 2 to 3 minutes before blending in a food processor in batches, adding the cream as you go.

Return to the pan to heat through gently and season with salt and pepper. Garnish with bread croutons - baked or fried - if you like.
Daily Email
Get the best entertainment news, recipes, fashion, beauty and wellbeing advice for you. For FREE.
Sign up