Viewers heartbroken for Ruth Langsford as she breaks down live on This Morning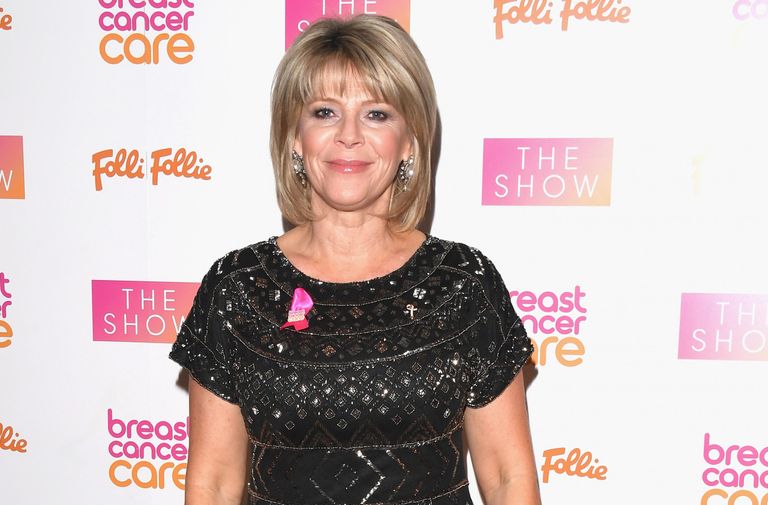 Ruth Langsford was overcome by emotion during today's episode of This Morning, during a discussion about depression and suicide.
Ruth was presenting the show alongside husband Eamonn Holmes, and had Coronation Street actress Nicola Thorp on the sofa as a guest to discuss mental health issues and suicide following the tragic death of Caroline Flack.
"A lot of people said she chose to end her life, suicide is not a choice. Suicide is something that happens when you do not have a choice left", Nicola said.
Ruth added, "You believe you don't have a choice, that's the sad thing and that's the sad thing for people left behind who say, "So many people loved you, you did have a choice, you could have called me, you could have called mum…"'
Nicola continued, "Exactly, yes. Caroline had even spoken herself about the fact she felt like a burden. And I think it's worth people knowing that is what's going on in someone's head who suffers from mental health issues, is that they feel like they're a burden."
They both became emotional due to their own personal experiences, leaving EamoNn to take over and remind viewers that they would be focusing on depression and anxiety in today's phone in.
Many viewers took to social media to say how heartbroken they were seering Ruth discuss a topic so close to her heart, as she sadly lost her sister Julia to suicide last year.
One said, 'Poor Ruth, this must be so difficult for her after losing her sister to suicide recently. I really feel for her...'
Another added, 'Ruth on @thismorning is breaking my heart 💔💔 This subject is so close to her. Sending lots of love'.
A third also wrote, 'Ruth heartbreaking to see you upset this morning! Sending you big hugs and thinking of you'.
Love Island presenter Caroline Flack sadly passed away by suicide on Saturday, after being charged with assault following a row with her boyfriend, Lewis Burton, which she denied. She was due in court for trial next month.