Kim Cattrall on why she moved away from Sex and the City—'enough is enough'
In a new interview, Kim Cattrall speaks out about And Just Like That…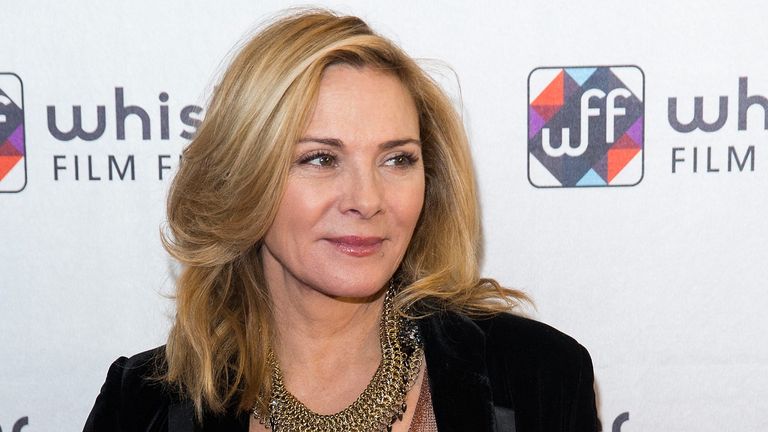 (Image credit: Andrew Chin/Getty Images)
Although it's been a few months since And Just Like That…, the beloved sequel to Sex and the City, wrapped up, Kim Cattrall is just now candidly speaking about her absence from the revamped show.
In a new interview with Variety, Kim, who has in the past thrown shade at the "trashy" Sex and the City reboot, confirmed that she will "never" play Samantha Jones again. Specifically, when reminded of the comments that her former co-star, Sarah Jessica Parker, made about "not being okay" with Kim potentially playing Samantha again, Kim responded, "Well, it would never happen anyway. So nobody has to worry about that."
The 65-year-old actor also revealed that she was never actually asked to be part of And Just Like That...—a fact that didn't surprise her.
"I made my feelings clear after the possible third movie," she said, referring to the Sex and the City films that pre-dated the HBO Max revival. "So I found out about [And Just Like That...] like everyone else did—on social media."
Speaking of the third movie, which never actually materialized, Kim actually got to read the script for it back in the day and noticed that the reboot "is basically the third movie" without the presence of Samantha.
If the film were to have gotten made, Kim reveals, her character's storyline would have involved receiving unsolicited pictures from Brady, her on-screen friend's 14-year-old son.
"It's heartbreaking," the actor said about the would-be storyline. "Why can't Samantha, who owns her PR company—maybe she had to sell it because of financial woes? 2008 was tough. Some people are still recovering. She had to sell it to some guy who's wearing a hoodie, and that's the dilemma she has. I mean that's a scenario that was kind of off the top of one of my reps' heads, and I thought that's a great idea. That's a conflict. Instead of an underage boy's …"
To bring the point home, Kim also said that, after the second Sex and the City movie wrapped up, "everything in me went, 'I'm done.'"
"It's a great wisdom to know when enough is enough," Kim also said. "I also didn't want to compromise what the show was to me. The way forward seemed clear."
As upsetting as it has been for fans to follow the beloved series without Samantha being part of it, it's clear that Kim's decision to step away from the show was thought-out. Whether this new interview will give folks closure is yet to be seen (season 2 of And Just Like That… has been confirmed, after all), but we certainly do appreciate Kim's honesty throughout the ordeal.
Anna Rahmanan is a New York-based writer and editor who covers news, entertainment, lifestyle, culture, food, travel and more. Read more of her work at annabenyehuda.com.