Kate Garraway reveals her husband is 'still with us' and 'still fighting' after contracting coronavirus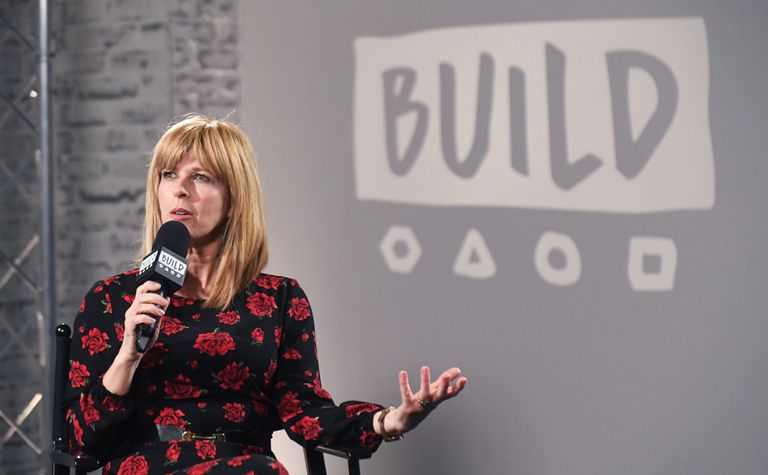 Kate Garraway's husband has been in intensive care for weeks after contracting coronavirus.
And now the Good Morning Britain star has given another heart-breaking update about his "deeply critical" condition.
She said, "Derek is still with us, fighting so hard to beat this virus and every day I am awestruck by how hard every member of the NHS team is fighting to turn things around & bring him ( & so many others) home to their loved ones.
"You are amazing - thank you thank you. Sending love to you all in these terrible times."
Despite her husband's terrifying condition, Kate has joined in with the Clap for Carers' every Thursday without fail as she credits the NHS for helping Derek in his battle against coronavirus. And "finds comfort" in the nation coming together.
"Have taken so much comfort and inspiration from the spirit of the country beautifully personified by Captain Tom these past few weeks.........and with VE Day, it's a reminder of the strength and resilience that we all have within us if we pull together and keep going," she added.
Hours after Kate's update, her GMB co-stars sent their love and well wishes.
An emotional Charlotte Hawkins paid tribute to Kate's "poignant" update and said, "Well Kate, we send so much love back to you.
"This is especially a poignant moment for Kate, so sending lots of love."
Kate celebrated her 53rd birthday this week – the first she's celebrated without Derek in 16 years and arguably the toughest.
She said, "So yesterday was always going to be a tough one - 1st birthday in 16 years without Derek - so for the kids & I, his absence was very present."
While visiting patients is prohibited due to social distancing restrictions put in place amid the coronavirus crisis, Kate has been able to speak to Derek – who remains in a coma – over the phone.
Kate's colleague and close friend, Ben Shepherd, revealed, "She wanted to share that she's been able to speak to Derek in the evenings in the coma.
"She's been able to share music with him, to talk to him, to support him."
Sending love, Kate!
Georgia studied Print Journalism at university in Nottingham, England before going on to work on several leading celebrity magazines, as well as freelance writing for international magazine Grazia Middle East. An enthusiastic, hard-working and ambitious writer, Georgia recently launched her own communications consultancy, farq media. As Director and Founder, Georgia helps businesses with their Public Relations strategy, as well as influencer and celebrity marketing. She also represents several influencers of her own. She lives with this motto in mind; "if your dreams don't scare you, they aren't big enough."