Alec Baldwin kills woman on movie set after misfiring a prop gun
Alec Baldwin has fatally shot the director of photography on his upcoming film, Rust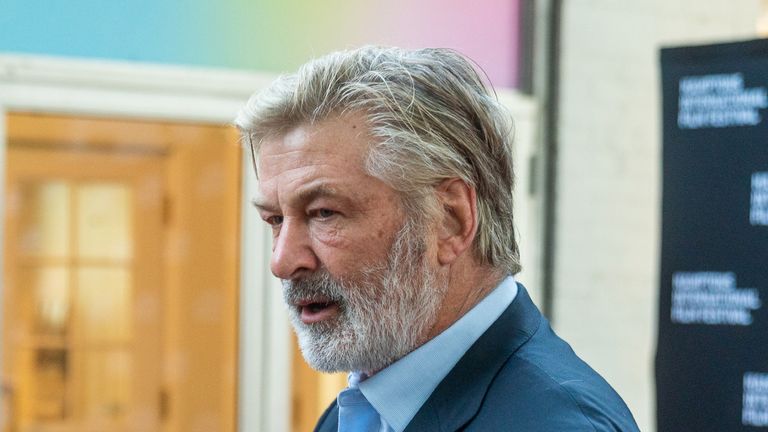 (Image credit: Getty)
By Emma Dooney
Alec Baldwin has fatally shot a woman on the set of his new movie, Rust, after misfiring a prop gun with blanks.
The victim of the tragic accident has been identified as the Western film's director of photography, Halyna Hutchins, 42. Director Joel Souza was transported to the hospital after being wounded by the shooting but has reportedly been discharged.
The news of the killing was confirmed by the Santa Fe County Sheriff in the following statement: "This investigation remains open and active. No charges have been filed in regard to this incident. Witnesses continue to be interviewed by detectives."
---
Baldwin, 63, who is producing and starring in Rust, was spotted outside the sheriff's office "in tears" on Thursday, according to the Santa Fe New Mexican.
Production on Rust, which commenced in early October, has been halted.
Ukraine-born Hutchins moved to the United States to pursue a career in the film industry after previously working as a journalist in Europe. She relocated to Los Angeles in 2013 to study at the American Film Institute Conservatory, before traveling the country to work on multiple projects.
She built an impressive resumée for herself over the past decade, contributing to over 30 films, short films, and mini-series. Just one day before her death, she shared a behind-the-scenes clip from the Rust production with fans. In the short video, Hutchins records herself riding a horse with a group of other people on the ranch.
Halyna Hutchins last couple of posts showed how excited she was to be working on this Alec Baldwin western, and then it ends in tragedy. So sad 🙏🏾 #RIP pic.twitter.com/1ctrVQHUF5October 22, 2021
See more
American film director James Gunn took to Twitter to share his condolences following the accident, admitting that his "greatest fear is that someone will be fatally hurt on one of my sets."
My greatest fear is that someone will be fatally hurt on one of my sets. I pray this will never happen. My heart goes out to all of those affected by the tragedy today on Rust, especially Halyna Hutchins & her family.October 22, 2021
See more
This isn't the first time a person has been accidentally shot by a prop gun on the set of a movie. In 1993, Bruce Lee's son Brandon Lee was killed by a loaded .44 caliber weapon while filming a death scene for gothic superhero flick The Crow. He was 28 years old.
Lee's sister Shannon shared her sympathies with those affected on Twitter, writing, "Our hearts go out to the family of Halyna Hutchins and to Joel Souza and all involved in the incident on 'Rust.' No one should ever be killed by a gun on a film set. Period."
Our hearts go out to the family of Halyna Hutchins and to Joel Souza and all involved in the incident on "Rust". No one should ever be killed by a gun on a film set. Period. 💔October 22, 2021
See more