12 fashion jewelry gifts every mom will love for Mother's Day under $100
To help you shop for Mother's Day, we've rounded up the top fashion jewelry gifts from eBay that mom will proudly add to her accessory collection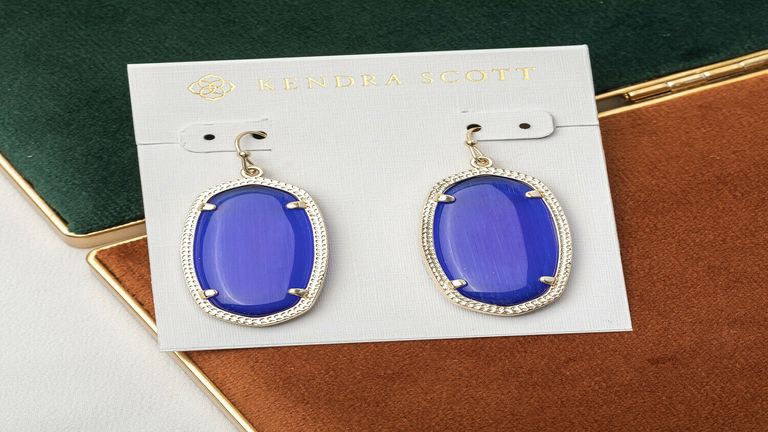 (Image credit: eBay)
With Mother's Day rapidly approaching, it's easy to get lost in gift guides and endless product pages. It's especially hard to come by fashion jewelry gifts worth their merit. Enter eBay: a vast and abundant treasure trove of jewelry she'll love.
From stunning vintage pieces to contemporary sets, eBay serves as a convenient, one-stop destination for fashion gifts and beyond. It's hard not to appreciate how easy it is to filter products, simplifying the browsing process tenfold. Categories are hyper-specific and customizable, so you can narrow by product type, size, model, material, features included, and more.
Perhaps you don't know what you want yet, though? But you'll know when you see it? Well, good news: every trend imaginable can be found in eBay's jewelry hub. Think necklaces with colorful details, floral motifs, classic pendants, and nameplates, to name just a handful of styles.
To save you time, the woman&home team scoured the listings and curated an edit of the best fashion jewelry gifts for every type of mom—all under $100. So whether your mom has a penchant for luxury modern brands or a thing for antique earrings, you've arrived at the right place.
Swarovski Women's Ring Iconic Swan Clear Crystal Silver Tone, $70
A rhodium-plated metal ring that embodies elegance and sophistication. Its shimmering crystal pave, silver hue, and swan detail makes it a timeless piece for any and every ensemble—whether mom aims to spruce up her mom jean outfits or needs an embellishment to go with her best dresses for unpredictable spring days. View Deal
Kendra Scott Elle Earrings Blue Cat's Eye in Gold, $24
For the fashionista, these deep cobalt, oval-shaped earrings bring low-key, casual tops to life and elevate outfits to the next level. If your mom likes things she can quickly throw on to look "done," these are a great choice. View Deal
White and Yellow Diamond Heart Pendant, $15.95
You can't ever go wrong with a sterling silver necklace, especially one with an alluring diamond heart and the right amount of sparkle. This dashing accessory will quickly become mom's go-to whenever she's searching for something to glam up her look. View Deal
Mama Necklace Gold Plated Stainless Steel Mom Necklace, $13
Emblazoned with "Mama" in gold plated steel, this necklace is a classic yet sentimental addition to her jewelry box. Treat her to this, and every time she puts it on, she'll think of you and smile.View Deal
Sevil 18K White Gold Plated Created Opal & Created Sapphire Tennis Bracelet, $20
This opal-sapphire tennis bracelet is made with a regal 18K white gold plate, so it feels luxurious even though it's not. We'd bet this is a piece she'll opt to wear again and again, though, because it'll receive many compliments!View Deal
Vintage Gold Tone & Porcelain Pendant Necklace, $23.67
Vintage never goes out of style. This gold-toned porcelain pendant is a delicate necklace that will seamlessly incorporate into most wardrobes. View Deal
Fire opal Amethyst ring gems silver jewelry 6.7 8.5 12 engagement cocktail band, $39.78
For the edgy mom, this fire opal Amethyst ring is a standout option. Perfect for moms who like to make a statement.View Deal
Vince Camuto Gold Tone Pave Pyramid Necklace & Earrings Set, $26.75
The ideal two-in-one jewelry set for the mom who loves a great deal. The gold-toned necklace and earrings are rich in color and sparkle, this is an ageless piece she won't tire of as she grows older.View Deal
Geometric Stud Earrings with Purple Cubic Zirconia in Rhodium-Plated Brass, $14.10
Bestow a mom with an appreciation for feminine fashion with these charming earrings.
Adorned in rich lilac purple, this emerald duo features a dainty setting of rhodium-plated brass that can withstand her day-to-day routine. It balances luxury-feel with affordability.View Deal
Tory Burch 2021 Gold Logo Toggle Bracelet, $35
Hold the phone: Tory Burch is well within your budget, thanks to this 2021 Gold Logo Toggle Bracelet. For the mom with expensive taste, this gold-plated accessory will delight her (and your wallet).View Deal
Handmade Set 4 Pc Natural Fire Red Garnet Silver Necklace Bracelet Earrings Ring, $25
This scarlet-red jewelry set will make her nostalgic. It is vibrant, and while clearly inspired by antique pieces, it feels unique in 2021. This one has the potential to make you the favorite child in her eyes.View Deal
Silver Mesh Buckle Choker Women's Crystal Magnetic Necklace Clip Earrings Set, $48.95
A chunky and undeniably modern crystal jewelry set, which comes with clip earrings, a magnetic closure necklace, and a choker to complete the entire look. It's a chic set that is versatile, so she'll wear it from everything like running errands to special family gatherings.View Deal