These are the top off the beaten track spots to visit in 2020
Will these be going on your travel list?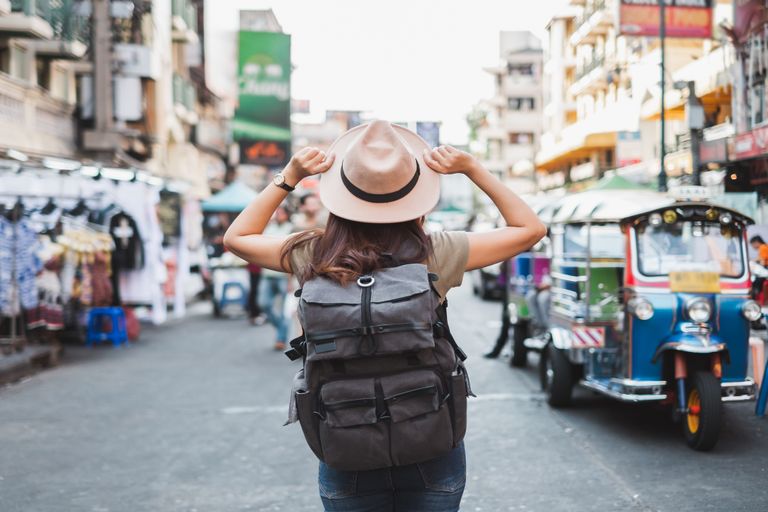 Are you interested in going on a adventurous holiday next year? New research has pinpointed the best travel destination based on interest.
For people searching for spots off the beaten track, Hostelworld has predicted that Nusa Penida, in Indonesia, could be the number one spot next year. This is due to the fact that interest in the area rose by 610% between 2018 and 2019.
Nusa Penida is located southeast of Bali, and is popular for passing visits or long-term stays. It's the largest and most remote of the three Nusa islands, and is well known for its cliff that's shaped a bit like a T-Rex.
It's is also one of the best places to see manta rays, and nature lovers are likely to spot the Bali starling there too.
If that's not your cup of tea, second place went to the city of Surat Thani, Thailand. It's a popular location because it's so close to the mainland and its surrounding islands.
Here, backpackers can experience real Thai culture, street food, beaches and an array of colourful temples. It sounds like quite the experience!
In third place is Siargao Island, in the Philippines. This stunning island was even named based in the world earlier this year, according to Conde Naste Traveler readers.
Due to its tiny population of just 200,000 and the fact it's not overrun with tourists, it's an ideal destination for some peace and quiet whilst you're exploring.
READ MORE: This common holiday booking mistake could be costing you up to £200
Recently, it's seen an 181% increase in bookings because of its untouched feel, as well as its sandy beaches and peaceful forests. It sounds dreamy!
Other places on the list included closer destinations such as Ibiza, Spain, and two locations in Portgual - Faro and Lagos.
READ MORE: This common holiday booking mistake could be costing you up to £200
Vietnam appeared several times on the list, with Ha Giang in fourth place, Phong Nha in sixth place, Ninh Binh in tenth place, Ha Long in eighteenth place, and Quy Nhon in twentieth place.
So if you want to explore several places in one country, Vietnam could be a very popular spot for tourists next year. Maybe you could give it a go?
Interestingly, the UK even made the list, with Cornwall coming in at nineteenth place. So you don't have to break the bank if you want to follow next year's travel trends!