This is hard to hear, but if you are a white UK resident "shocked" by what happened to George Floyd you are part of the problem
Racism is not just hate crime, it is institutional too. It's on all of us to educate ourselves and to become an ally for Black people and People of Colour.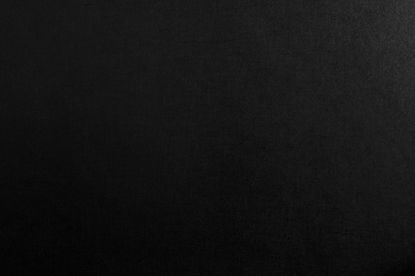 (Image credit: Getty Images)
Racism has been a stain on our world for centuries, prevailing in both individual and structural forms for far too long. Not being racist yourself is not enough to fix this problem, we all need to be actively 'anti-racist'.
It is a common belief that racism is overt, blatant and manifests itself as despicable behaviour. Hateful words, hateful actions and hateful crimes. But in fact, racism comes in many subtle forms too; unconscious bias, white privilege, and apathy are just three examples.
In 2014 Scott Woods, a writer and poet, wrote a blog post that explores this misconception about racism. A quote from the original post is now being widely shared on Instagram and Twitter because it summarises institutional racism in such an enlightening way.
Racism is present in our political and societal systems, whether we want to acknowledge it or not. Be it as a majority of white staff in a company, or more worrying, a deep-rooted prejudice within law enforcement - a public service that is meant to protect everyone.
A recent Guardian poll found that Black, Asian and minority ethnic citizens in the UK still face bias in all sorts of way and have to deal with negative circumstances at a disproportionate rate to white people. The study showed, for example, that 38% of people from ethnic minorities said they had been wrongly suspected of shoplifting in the last five years, compared with just 14% of white people.
Why are we talking about white privilege now?
On the 25th May 2020, George Floyd, a 46-year-old black man, was murdered by a white police officer, Derek Chauvin in Minneapolis. Chauvin pressed his knee down on George's neck until he could no longer breathe. Despite his pleas that he could not breathe, the county medical examiner reports state that Derek held his knee on Mr Floyd's neck for over eight minutes.
The horrific crime has sparked days of protest in the Minnesota city, and those protests have spread country and worldwide, with thousands taking part in Black Lives Matter demonstations from London to New York and beyond. Brands, celebrities and politicians globally have made statements, including Michelle Obama.
But George Floyd is not the first Black man to die unlawfully at the hands of white people in 2020.
In Georgia last month, Ahmaud Arbery was shot and killed by father and son Gregory and Travis McMicheal - who claimed that they had followed Ahmaud in their pick-up truck, as they believed he was a burglary suspect.
And in the same month, 26-year-old Breonna Taylor was killed in Louisville, after officers forced their way into her home.
Amy Cooper has also been in the headlines recently. She, a white woman, called the police on a black man, Christian Cooper (no relation), after he asked her to put her dog on a lead. She can be heard saying in a video of the incident, "I'm taking a picture and calling the cops. I'm going to tell them there is an African American man threatening my life."
These devastating murders and racist incidents are the latest in decades of hate crime and systematic oppression of Black people.
Isn't racism an American issue?
While there are more recorded police brutality cases in the USA, institutionalised racism is not just an 'American problem'. In 2018, figures released by the Home Office showed that 12% of UK police incidents including the use of force were against Black people - despite the fact that they make up only 3.3% of the UK population.
Black people were found to be involved in proportionally more incidents that involved armed police using guns, and 20% of people involved in taser incidents were Black, in 2017-18.
There are more recent examples too. On the 31st of May 2020 Dr Shola Mos-Shogbamimu, a lawyer and political rights activist, highlighted this upsetting footage on Twitter. It seems to show six Met police officers pinning down one Black woman in London.
And racism pervades in the UK workplace too. A 2017 study conducted by the Chartered Management Institute and the British Academy of Management, found that fewer than one in 10 management job positions in the UK were held by members of Black, Asian and minority ethnic (BAME) groups.
What is anti-racism?
The recent protests and rightful fury sparked by the horrific murders of Mr Floyd, Mr Arbery and Miss Taylor, have shown that more people are speaking up.
Angela Davis, an American political activist, author and academic, explained, "in a racist society, it is not enough to be non-racist - we must be anti-racist." Her quote has recently gone viral on social media platforms.
How can I be anti-racist?
Anti-racism is actively identifying and speaking out against racism in organizational structures, policies, practices and attitudes, every time you witness it. If something makes you uncomfortable, voice your discomfort and you are being anti-racist.
What is white privilege?
Theconsciouskid on Instagram summarise what white privilege is really clearly. They describe it as, "White supremacy is a system of structural and societal racism which privileges white people over everyone else, regardless of the presence or absence of racial hatred. White racial advantages occur at both a collective and an individual level."
White privilege explained on Instagram
White privilege is defined by the Oxford England Dictionary as "the inherent advantages possessed by a white person on the basis of their race in a society characterised by racial inequality and injustice".
Anti-racism activist Peggy McIntosh explains that people who are white usually believe that privileges are "conditions of daily experience [that are] universally available to everybody", but that these are often "an invisible package of unearned assets", in her article, 'White Privilege and Male Privilege,'
Being shocked by awful racist events, like the murder of George Floyd, is another example of white privilege.
Why remaining silent or saying "I'm shocked" in response to racist acts adds to the problem
Rachel Cargle, a writer and activist, explained on her Instagram the problem with 'passive' support and empathy.
She wrote that she is 'tired' of hearing white people say things like 'I'm shocked' and 'I can't believe this', in response to incidents such as the above.
Rachel wrote that it is "wildly offensive that our pain is so far off your radar that it shocks you. It's actually hurtful to know that the news that's been keeping me up at night hasn't even been a topic of conversation in your world".
Sharing what instead is helpful to hear, are phrases like these:
"I've found an organisation that helps in these types of instances and I've donated money."
"I've brought this topic up to my co-workers and family so we can talk through what's happened."
"I've researched more on this and I have learned more about the history of this particular race issue."
She added, "Your shock isn't enough. Your wow isn't solidarity. Your actions are the only thing I can accept at this point. And if that is too much to ask of you, dear friend, feel free to let yourself out of this community because complacency is not welcome here."
Why you should never say "All Lives Matter"
Stating that Black lives matter does not mean that other lives do not matter. They do. But the facts show that Black people and People of Colour are more likely to be killed by police brutality.
Columbia Law Professor Kimberle Crenshaw explained to Harper's Bazaar in April 2019 why the Black Lives Matter campaign is crucial in highlighting this. "It's a rallying cry for a shift in statistical numbers that show that people who are black are twice as likely to be killed by a police officer while unarmed, compared to a white individual. According to a 2015 study, African-Americans died at the hands of police at a rate of 7.2 per million, while whites were killed at a rate of 2.9 per million."
An illustration that highlights why the Black Lives Matter campaign is valid has recently been widely reshared on Twitter and Instagram. It was originally created by Chainsawsuit in 2016.
How to stop institutionalised racism and be a better ally for Black people and People of Colour
So how can white people actively try and help in the continuing fight against institutional racism? There are ways, big and small, that you can become a proactive ally.
#1. Educate yourself by reading
Don't ask People of Colour you know to explain institutionalised racism to you, you are putting the burden of knowledge on someone else.
Amazon's best-selling books about civil rights and racism is a good place to start your education.
Specifically, the following books about racism can help you to understand:
Some of these authors have requested that if you buy their book, you donate, if you can, an equal amount to an organisation supporting the Black Lives Matter movement.
#2. Follow People of Colour who are writers, academics and educators on social media
There are many activists, educators and brands, whose posts, speeches, articles and voices it is so important to listen to right now. They include, but are not limited to:
If you find their words enlightening, remember to share them.
For further reading, Sarah Sophie Flicker and Alyssa Klein have put together a fantastic Google document on anti-racism resources for white people. As well as sharing valuable books to read, films to watch and organisations to follow and support, they've also shared some helpful articles to read. View it here.
#3. Donate to important causes
There are ways to donate to the ongoing protests, to organisations standing for racial equality and to the families of victims of racism.
#4. Sign petitions
This document from Black Lives Matter has numerous resources on petitions to sign, and information on lots of other different places to donate to0. Read it here.
#5. Proactively reach out and support black people and businesses
Mireille Cassandra Harper, an assistant editor at a publishing house, has compiled an Instagram post on being an ally to people of colour, based on her own extensive research and lived experience. She explained in the post that now is the time to 'check in' with black friends, family, partners, loved ones and colleagues.
She said, "This is an emotional and traumatic time for the community, and you checking in means more than you can imagine. Ask how you can provide support."
You can also support people of colour by buying from businesses owned by black people. The below post is a really helpful starting point.
#6. Refrain from sharing traumatic content
Mireille also advised that, of course, sharing any violent content surrounding current events is more harmful than helpful. Mireille wrote, "Whatever your intentions, it is vital to consider sharing videos of Black people being abused and hurt can be both traumatic and triggering for many black people. Avoid sharing this content as it increases also to the dehumanisation of Black people."
#7. Speak up about racism in your daily life - and acknowledge your own prejudice
Following through on the shock and anger you feel over the senseless killings and racism in America and beyond is vital. Consistently actioning what you have learnt and using your white privilege to call out racism and hold it to account is what will make a difference - not sharing one social media post and moving on the next day.
Rachel Cargle explained, "I implore you to remember — the point of AntiRacism work isn't to make white people feel they are "doing better" in their positions of privilege and power within this immoral system — it is for them to hold themselves and their white community accountable for addressing and attacking the very system that needs to be destroyed in order for Black people to stay alive and to be well."
Author Layla F. Saad also explained that it is not enough to simply read her book (mentioned above) - you must do the work that follows the reading too, by recognising racism within your prejudices too.
In an Instagram post, she said, "This is not a book you Read. This is a book you Do.
"Doing the book will require you to put yourself inside the framework of white supremacy, pull deep from your subconscious your racist thoughts and beliefs that lay in the shadows, recall deep memories of how white supremacy manifested in your life, and actually change how you show up because you understand your white privilege and your racism on a *visceral* level now, not just a conceptual one."
Call out racism where you see it - in friends and family members. Even in ourselves. Especially in ourselves.
It will not be comfortable. It is not meant to be. As Mireille Charper says, "Understand that coming to terms with your own privilege will not be a pretty or fun experience. It is necessary to feel feelings of guilt, shame and anger throughout the process."
Amy Hunt is an experienced digital journalist specialising in homes, interiors and hobbies. She began her career working as the features assistant at woman&home magazine, before moving over to the digital side of the brand where she eventually became the Lifestyle Editor up until January 2022. Amy won the Digital Journalist of the Year award at the AOP Awards in 2019 for her work on womanandhome.com.