What it's really like working at sea—three women share their fascinating stories
We deep dive to find out what it's like to be a woman working at sea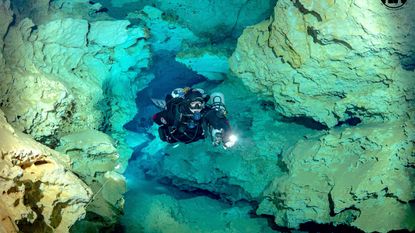 (Image credit: Marisa Eckert)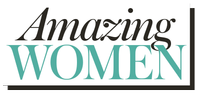 (opens in new tab)
Working at sea can be terrifying, amazing and life-enhancing. But what is it really like when your 9-5 is spent on the water? We spoke to three women to find out.
Our Amazing Women series explores the lives of everyday women— our sisters, daughters, mothers and friends—and pays tribute to the amazing ways they engage in and benefit their community.
The dive medic
Christine Grosart, 40, a paramedic, cave-diving instructor and a volunteer diver for Ghost Fishing UK explains what it's like to be a woman working at sea. She lives in Somerset with her partner Rich, and splits her time between ambulance work and her role as a medic on dive vessels in the North Sea.
My mother is a former scuba diver and had me snorkelling from the age of four. She was never allowed to fully pursue her dreams, so she wanted me to follow mine. When you have a parent like that there are no barriers—only your own.
I became involved in cave diving, then reinvented myself as an ambulance technician and later as a paramedic. As a dive medic, everything has come together and I love it. For six weeks at a time, I can be the only woman working at sea among 120 men, living on a boat in the North Sea. On the seabed, divers work from a bell to fix fuel pipes. My job is to keep everyone on the vessel healthy. This job keeps me on the surface. You can travel back from the moon faster than the seabed, and if I had to spend four days in a decompression chamber, the vessel would be without a medic.
My day-to-day work is similar to that of a GP. People might work away for six months at a time, and they need basic medical care and dentistry. For the dive vessel work, I'm flown to where the ship is docked, either Aberdeen, Denmark or Rotterdam, and we make our way out to sea. When I work on the rigs, I'm flown out on a chopper—something I'll never get bored of.
Watching the sunrise from the back deck every morning, I think how lucky I am to see dolphins and orcas. But it's the people who make it special—we're all out on the ocean together and the camaraderie is wonderful. They are so skilled at what they do, from running the engine room to solving my own little emergencies. Once my hairdryer broke before a shift, 10 minutes later a burly Russian electrician had it as good as new.
This industry was once seen as extremely dangerous, but since the Piper Alpha explosion in 1988, when 167 men lost their lives, everything has changed. It's so regulated now, there's very rarely a major drama.
Saying that, things can go wrong in a heartbeat, so the industry tends not to tolerate idiots, and alcohol isn't allowed anywhere offshore.
I've only ever seen four women on board at one time, usually stewards or in admin. I've never seen a female engineer, crane driver or scaffolder. And, as far as I know, there are no women divers. I'd love to give some school talks and tell the girls there are opportunities for a woman working at sea.
My partner Rich is a diving instructor, and his work takes him all over the world. We're like passing ships, but we make up for it when we're not working at sea. We don't have kids so that makes it easier, though I know women who do make it work. I've never been in the rat race and I don't want to be. So long as there's diving in the North Sea, I think I'll be in a job.
The fisherwoman
Annie Gilbert, 57, fishes with her husband Ian, 60, on their boat, the Happy Hooker II, off the coast of Poole. They live in Wareham, Dorset.
Fishing on the open sea is tough, but it's a job I wouldn't change for the world. And the fact that I share it with my husband Ian makes it even more special.
My love of the sea comes from my dad, who always had a boat. For seven years, I worked with Ian in his hardware shop. He was a keen angler and often spoke about turning his hobby into a full-time profession.
We were just workmates, but we spent many hours chatting about our relationship problems. Then, one day, he offered to cook me a meal to cheer me up and we suddenly realised we had feelings for one another.
A few weeks later, we were an item and, as it was a leap year, I asked him to marry me. We had our wedding on a beach in Mauritius and we've been fishing together on our boat, the Happy Hooker, for 17 years ever since.
We fish off the coast of Poole and our commute is unbeatable. On our way out to sea, we might spot kingfishers in the river, seals in the harbour and pods of dolphins swimming alongside the boat.
No two days are ever the same. The weather can be calm and peaceful, or there could be howling winds and crashing waves. We never know what we're going to encounter, or even if we're going to earn a wage that day.
But we're still as excited by the anticipation of catching a big fish as we were when we began. And when a fishmonger or restaurant raves about our delicious fish, we're thrilled.
During summer, our alarm is set for 4am and we will be out fishing until the early evening. We work every single day that we can—don't believe the stories about fishermen not working on Sundays.
It can be a dangerous job—Ian has broken several ribs and we've both had to pull hooks out of our bodies. Then there's the fear of having to crash through 10ft waves when you're still 15 miles from the shore.
For 10 months of the year, we'll rod and line for bass, and our catches vary massively. On a good day, we can bring in 150kg. We fish sustainably and, for the two months we're not allowed to fish for bass, we do a bit of inshore netting for Dover sole, plaice, turbot and brill.
I'd definitely encourage more women to get into the industry but it's not easy, as crew spaces are limited. It's also physically very tough for a woman working at sea. When I started, I wasn't all that strong, but after 17 years of heavy lifting I'm probably as strong as most men.
---
More from woman&home:
---
There's a superstition that it's unlucky to have a woman on a fishing boat, but that tends to be on the trawlers. I get a lot of support and have many fishermen friends on social media—in fact they always back me up when Ian and I are having banter.
I tweet as the Happy Hooker, he is Captain Grumpy, and we post pictures of our adventures working at sea when we can.
We absolutely love what we do. It will never make us rich but the quality of life we have is more important to us. We plan to work together on the sea until well into our 70s—but perhaps we'll give ourselves a few days off as we get older!
The RNLI volunteer
Joanne Wibberley, 56, is a volunteer operations manager at Kinghorn Lifeboat Station, near Edinburgh, where she lives with her husband, Paul.
I grew up in Clitheroe, Lancashire, nowhere near the sea. But in 1999, my husband Paul, who had been in the merchant navy, got a job as a pilot in the Firth of Forth, and we moved with our two little boys to Kinghorn, a beautiful seaside resort opposite Edinburgh.
One day, walking our dog Boomer, I spotted the village lifeboat station and suddenly thought, "I'd like to do that." But a voice in my head told me I wasn't good enough. So I rushed home and told Paul to sign up, while I took on fundraising.
At the time, I saw that as the normal girl's role, joining in family fun days as Paul climbed the ranks to be lifeboat helm. Then, during a recruitment drive, two female crew members urged me to join and I've never looked back.
I learned that, whatever your background, if you have the energy and determination, the RNLI will teach you everything about working at sea, from boat handling and navigation to first aid and sea survival. That was in 2004 and I went on to become lifeboat helm, serving more than 15 years before my retirement from active duty.
Our sons, Thomas and Henry, both joined at 17, and at one time the entire family was part of the Kinghorn crew.
To begin with, the danger never dawned on me. The first time I went out on our inflatable, it was exhilarating. You're out in nature, travelling at speeds of up to 36 knots, which is more than 40mph. But when it's rough, raining, dark and you don't know where you're going, it can be very scary.
Once, we were called out in horrible conditions to a report of a body in the water. The "body" was in fact a lobster cage and we turned for shore, only to be faced with a wave the size of a house. Another time a man had been knocked overboard after being hit on the head by his yacht boom. He swam to shore, but his boat kept motoring, so I had to jump from the lifeboat onto the yacht so we could tow it home.
We've rescued children from rocks, taken injured seamen off ships and brought ashore very poorly people. We've also rescued many dogs in the hope their owners don't go into the water—dogs can survive much better than humans. In worst-case scenarios, we may not have been able to save a life, but we can return the body to their family.
In 2019, crews from the 238 lifeboat stations in the UK and Ireland saved 374 lives. The RNLI is a charity—it's such important work and we're so grateful to those who support us.
When I reached 55, I stepped ashore to be volunteer operations manager. These days, I make sure my crew and admin staff are properly trained and supported. I run sessions in schools on water safety and help our amazing fundraisers.
Of the 35 crew at Kinghorn, 10 are women, with day jobs as teachers, lawyers and even a dog groomer. We love what we do working at sea—after all, how many people can say that they save lives as a hobby?
To support the charity and help save lives, visit RNLI.org/GoDonate (opens in new tab)
Freelance writer and editor
Michelle Hather has been writing for and editing magazines and national newspapers for more than 30 years. As a working mother, breast cancer survivor and eco worrier (if not quite a warrier) she focuses mainly on issues around women, families, health and the environment.
As well as journalism, Michelle's time is spent plotting grown-up backpacking trips with her husband and helping university students navigate the changing world of media.