Watch The Fifty Shades of Grey Movie Trailer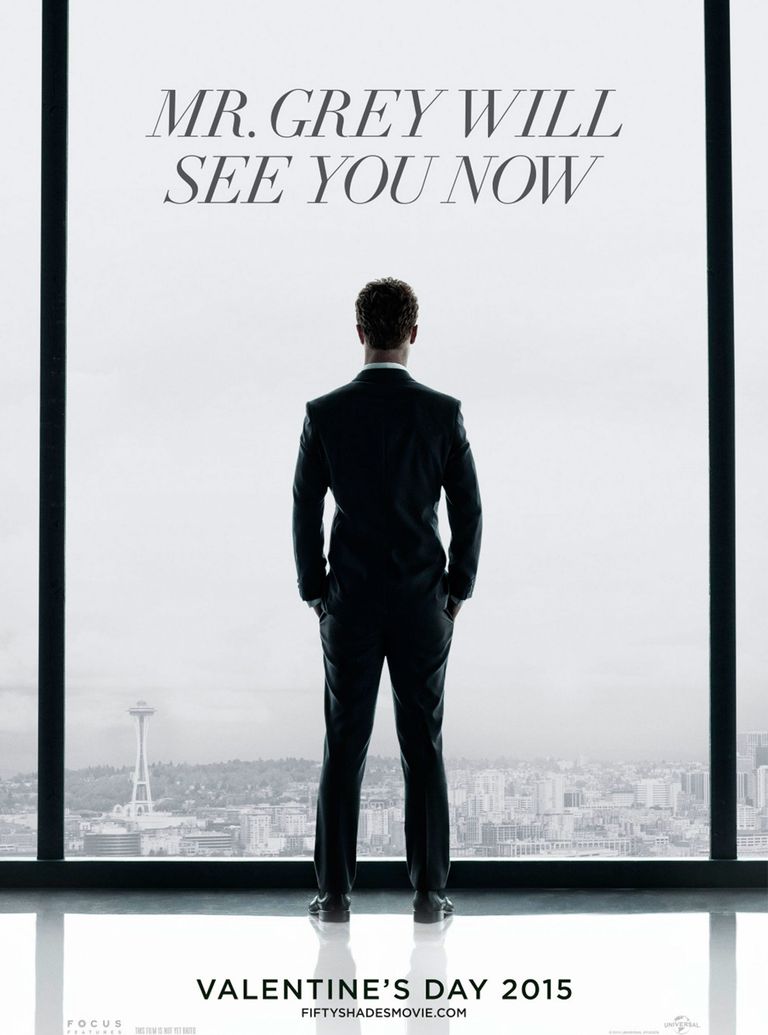 (Image credit: Rex Features (Shutterstock))
It's finally here! The trailer for Fifty Shades Of Grey has landed and it's as steamy as you'd expect!
25 July 2014
Since the racy trilogy Fifty Shades of Grey took the book world by storm, rumours have swirled about the inevitable film adaptation of the novels - the Fifty Shades of Grey movie.
And now the wait is finally over. The trailer for the Fifty Shades Of Grey movie has been released, and it's already set pulses racing.
The hugely anticipated movie comes three years after E L James released her first book, and fans have been waiting with baited breathe to get a first look at the film.
Dakota Johnson and Jamie Dornan have taken on the roles of Anastasia Steele and Christian Grey, teasing fans with little glimpses of what they can expect when the movie is released on Valentine's Day next year.
Want to see what everyone's talking about? Watch the steamy trailer here:
http://www.youtube.com/watch?v=SfZWFDs0LxA
Think Jamie Dornan can cut it as the mysterious and sexy Christian? Check out the other Hollywood names that were being thrown about as potentials to play the part...
Alex Pettyfer
After appearing as a male stripper alongside Matthew McConaughey in Magic Mike, Alex Pettyfer was hotly tipped to play Christian Grey in the movie. He was even rumoured to have filmed some steamy test scenes!
Ryan Gosling
He was the bookies' top pick to play billionaire businessman Christian Grey, and Drive star Ryan Gosling also topped our poll of womanandhome.com readers!
Ian Somerhalder
You may recognise Ian Somerhalder from Lost, but he's now more famous (among teenage girls, that is) thanks to TV series The Vampire Diaries. Considering E L James's inspiration, we were sure Hollywood casting agents would consider another American vampire!
Henry Cavill
British actor Henry Cavill narrowly missed out to Robert Pattinson for the leading role of Edward Cullen in Twilight, and nearly played James Bond. His series of big role near-misses has seen Cavill dubbed the unluckiest actor in Hollywood - and it seems history repeated itself with this role too.
Christian Bale
We thought leading roles, including Batman and American Psycho,would put Bale as a very well-equipped actor to explore Christian Grey's darker side.
Matt Bomer
Pretty much unknown on this side of the Atlantic, actor Matt Bomer also appeared in Magic Mike. He was tipped as a potential for the movie, but missed out on the raunchy role.
Michael Fassbender
Rising star Michael Fassbender has a secret weapon that we thought might have helped him land the role - he's not afraid to get his kit off for a part, having played a sex addict in the critically acclaimed (and rather graphic) film Shame.
Robert Pattinson
The 50 Shades trilogy was originally based on Stephanie Meyer's Twilight books, so it was only fair to consider Robert Pattinson, the star of the Twilight films.
Stephen Amell
American actor, Stephen Amell, caused a frenzy when he revealed on Facebook that he was due to meet with the movie's producers. We wonder what happened...
Daniel Craig
James Bond is the ultimate lothario and considering Daniel Craig's suave but sensitive Bond, he had to make the list!
Benedict Cumberbatch
Brit star Benedict Cumberbatch reinvented the role of Sherlock Holmes in the BBC's dazzling recent adaptation - could he have done the same for Christian Grey?
Jake Gyllenhaal
A Hollywood veteran with bags of leading man experience, Gyllenhaal nevertheless has the youthful looks to portray Mr Grey, and what an excellent one he would have been too.
Dominic West
We couldn't resist Dominic West as Detective McNulty in US TV boxset classic The Wire, so if he had popped up on screen in 50 Shades there'd be no complaints!
Clive Owen
Having appeared in both the stage and film versions of Patrick Marber's dark relationships melodrama Closer, Brit Clive Owen could have been perfectly placed to tackle E L James's plot.
Alexander Skarsgard
Another vampire to join Robert Pattinson on our list! A towering 6'4" and with undeniable presence, Skarsgard plays a vampire in US TV drama True Blood - a show which doesn't shy away from getting graphic!
Damian Lewis
Currently wowing in US drama Homeland, Damian Lewis stole our hearts as the charismatic Lieutenant Winters in Steven Spielberg's epic TV series Band of Brothers.
James McAvoy
50 Shades would be quite the change of direction for McAvoy, better known for films like Atonement and Last King of Scotland - but who'd turn down the biggest role in Hollywood?
Jude Law
Another Sherlock Holmes, this time in the Guy Ritchie movie franchise, could Jude have been your Mr Grey?