These Black Friday board game deals are so good that I'm willing to break the law this Christmas – that's if playing them with family turns out to be banned!
A Black Friday board game deal is still essential in my house, despite Sage advisors trying to ban us playing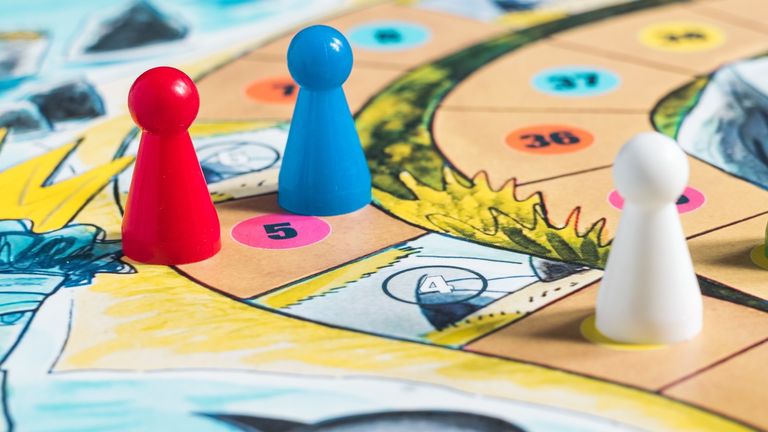 (Image credit: Getty Images / Andrea Colarieti / EyeEm)
After one of the best Black Friday board game deals? You've come to the right place. And, don't worry, I won't tell anyone. As with the news that Sage advisors are recommending that family board games should be banned this Christmas to help stop the spread of Covid, suddenly buying one feels a little naughty. But when you spot some of the best Black Friday deals it's hard to stop yourself.

I know, I know, it feels a little wild to be talking about breaking the law. But if you don't get into a huge row when someone cheats at Cluedo on Boxing Day, then it's not a proper family Christmas anyway, right? Plus, these are great all-year round, so surely life will be back to "normal" for Easter so they can be played then? Here's hoping!

Here's the best Black Friday board games your family will love you for buying...
Best Black Friday board game deals – top bargains we've spotted
And while I know that stopping the spread of Covid-19 is a serious matter, I still think there needs to be some fun this Christmas. Whichever one of these Black Friday board games you pick, always be careful if it could lead to vulnerable friends and family getting sick.
Always wash your hands before and after you play, and be careful not to let children put their hands in their mouths.
All you have to do now is watch out for any cheaters! There is always one!
Happy shopping...
Faye M Smith is an award-winning journalist with over 15 years experience in the magazine industry. Her continued work in the area of natural health won her the coveted title of theHealth Food Manufacturers' Association (HFMA) Journalist of the Year Award 2021.
Currently Acting Health Editor across several brands including woman&home, Woman and Woman's Own, Faye specialises in writing about mental health, the menopause, and sex and relationships. In fact, having previously been the go-to sex columnist for Now magazine, there isn't much she won't discuss when it comes to women's health. This makes her the best person to review must-buy sex toys, describe how to have a mind-blowing orgasm or explain how to navigate sex in the shower without it ending in a medical emergency.
While not anti-gym, Faye's fitness routine is more focussed on finding inner balance rather than burning excess calories. An advocate of mindfulness, she loves power breathing, yoga and plenty of walking in nearby woodlands rather than a sweaty HIIT class. Follow her @fayetuned