The Queen's sad confession about what she hates about her job
The Queen's sad confession about the 'irritating' aspect of being monarch is rather heartbreaking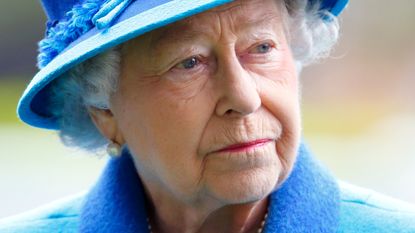 (Image credit: Getty Images)
The Queen's sad confession about what makes it so hard to do her job has been revealed by a royal expert.
---
According to a royal pro, the Queen once opened up about a saddening reality of her job as sovereign.
While non-royal folk may take walking into a crowded room and being anonymous for granted, it's something Her Majesty has reportedly always longed for.
Instead of crowds of guests at Buckingham Palace parties falling into silence and putting all eyes her way when the Queen arrives at royal events, she is said to have craved the feeling of being able to blend in to a room.
Speaking to The Mirror, royal expert and journalist, Adam Heliker reported that the Queen once opened up to a royal aide about how it feels for her to arrive at any party.
"She talked about how irritating it was to go into a party and as she put it, watch people peel away, like the water parting as the bow of a ship ploughed through it," Adam says one of Her Majesty's equerry once divulged.
"She said she always felt it would be lovely to just slip into a party, wandering around incognito, talking to anyone she felt like. But the thing that most irritated her was the 'inevitable hush' that always greeted her when they saw her walking in," the royal member of staff is said to have added.