'I murdered myself': Sarah Ferguson admits her divorce from Prince Andrew 'destroyed her'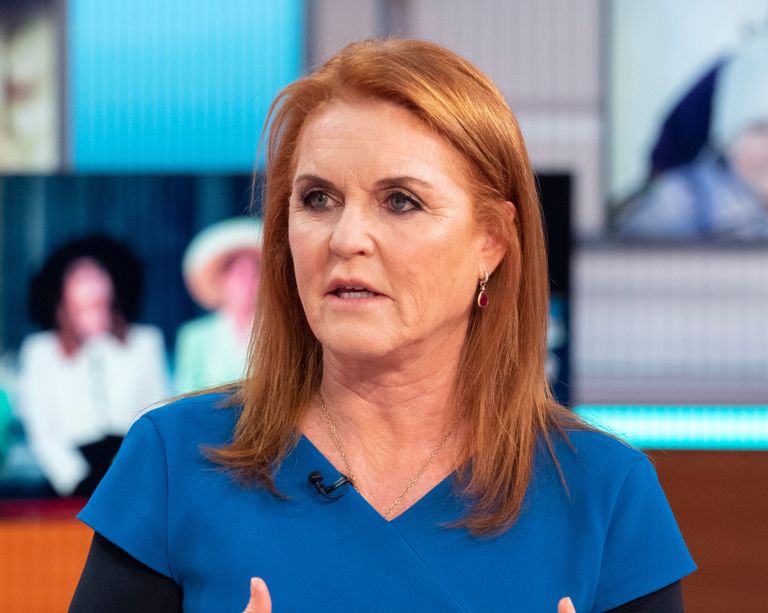 By Amy Hunt
Sarah Ferguson has opened up in one of her most candid interviews yet, to discuss how she hit "rock bottom" when she and Prince Andrew divorced in 1996.
The Duchess of York was speaking to the US channel Modern Hero, when she revealed the painful depths she fell to after realising that her marriage was over.
Former royal Sarah reflected on the beginnings of hers and Andrew's marriage in the interview, confessing that his long stints out at sea as part of his Royal Navy duties played a huge part in its breakdown.
Fergie admitted she rarely saw her husband - and when they did, neither worked hard enough to save their marriage. She also revealed that it brought up difficult feelings, from when her own mother abandoned her when she was just 12 years old.
She said, "In fact, it was seven years, 40 days a year I saw him. It was really really tough because I think it played into my abandonment. And I think we both feel that we didn't fight hard enough to keep it together."
Discussing hers and the Duke of York's divorce in 1996, Sarah went on to admit, "It was rock bottom.
"I had completely and utterly destroyed myself. I murdered myself. I must have brought that on myself musn't I, because that's how I felt about myself. Self-hatred at its height. I think that I lived in my ego for a long time."
However, Sarah was also quick to admit that marrying Andrew was the "best thing" she's ever done - and that even though they're divorced, they're still living their fairytale, living together at Royal Lodge on the Windsor Estate.
Of the first time she met him, she said, "He was a total gentleman. He's one of the kindest people, ever.
"Certainly, the best thing I've ever done is marry him in 1986. My love for Andrew conquered everything."
"Now our life together is the greatest ever. It's so hard to comprehend because we're not normal. This is our fairytale and we're telling it our way. I'm starting my life at 58."