Queen touched by "transfer of affection" after the loss of the Queen Mother
Tributes paid to the Queen Mother "deeply moved" the Queen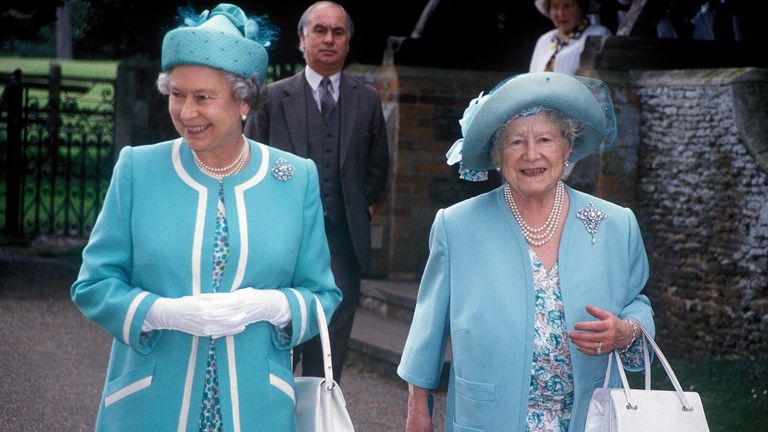 (Image credit: Photo by John Shelley Collection/Avalon/Getty Images)
The Queen Mother sadly passed away in 2002, but it's been suggested that her daughter Queen Elizabeth II found the show of support at this time moving. 
The Queen was reportedly "touched" by the outpourings of support following her mother's death.
Some claim that the moment suggested a "transfer of affection" from the Queen Mother to the Queen. 
The Queen Mother was the wife of King George VI and the mother of Britain's current queen and Princess Margaret. Now some have claimed that following the devastating funeral of her mother on April 9 2002 at Westminster Abbey, the Queen was "touched" by the show of support towards her. 
Speaking on Channel 5's documentary Elizabeth: Our Queen, Robert Lacey, the Queen's biographer suggested that the moment signalled a "transfer of affection" from the Queen Mother to the Queen. 
He claimed: "It was a mass popular moment of emotions when perhaps the cycle after the death of Diana swung decisively in the monarchy's favor."
His sentiments were reportedly echoed by royal expert, Hugo Vickers. Mr Vickers is understood to have added: "There was this very polite, very discreet clapping".
"It almost symbolised the transferring of affection from one great matron to another," he continued. "And I think that the Queen was very touched by that."
How did the Queen address the Queen Mother's death?
On the eve of her mother's funeral, the Queen gave a speech, addressing the nation. Following the death of her "beloved mother", the Queen remarked upon how she had been "deeply moved by the outpouring of affection which has accompanied her death".
The Queen continued, saying: "My family and I always knew what she meant for the people of this country and the special place she occupied in the hearts of so many".
"But the extent of the tribute that huge numbers of you have paid my mother in the last few days has been overwhelming," the Queen powerfully explained.
It seems clear from Her Majesty's speech exactly how much the support and tributes of the nation in the aftermath of the Queen Mother's death meant to her.
Who was the Queen's mother?
The Queen's mother was born the Honourable Elizabeth Bowes-Lyon in 1900 and went on to marry the future King George VI, then-Duke of York, in 1923. The couple had two daughters, then-Princess Elizabeth and Princess Margaret. 
Queen Elizabeth II's coronation took place in 1953 at Westminster Abbey. 
Today she has surpassed her great-great-grandmother Queen Victoria and is the longest reigning British monarch.