The brave response Princess Anne gave to the masked man who tried to kidnap her
It took courage...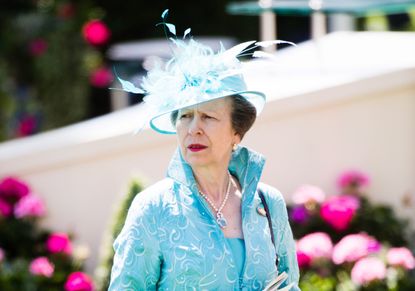 In 1974, an armed man tried to abduct Princess Anne - it was the closest anyone has ever come to a royal abduction.
A masked, armed man tried to kidnap Princess Anne in 1974.
But Princess Anne confronted him with a brave comment.
The royal news (opens in new tab) follows the hilarious video of Princess Anne and the Queen.
Princess Anne was involved in the incident, shortly after her wedding - at the age of 24.
But the Queen's daughter confronted the attacker in an incredibly brave way.
At the time of the attack, the princess was in chauffeur-driven limo with her husband when a car blocked their route.
An armed and masked man - now known as Ian Ball - shot at Anne's car. Royal police protection officer James Beaton and driver Alex Callender joined forces and got out the car to return fire.
Sadly James was shot three times, in an attempt to disarm the attacker and Alex was also shot.
Ian Ball then managed to get into Anne's limo and told her to get out - to which the princess boldly replied, "Not bloody likely."
Eventually, Princess Anne had to get out the car by which point Ian Ball had been punched by a passer-by and arrested.
Speaking about the incident in an interview with Michael Parkinson, Anne said, "He opened the door, and we had a sort of discussion, hah, about where or where not we were going to go.
"He said I had to go with him, can't remember why.
"I said I didn't think I wanted to go.
"I was scrupulously polite because I thought it's silly to be too rude or that sort of thing.
"We had a fairly low-key discussion about the fact that I wasn't going to go anywhere and wouldn't it be much better if he moved away and we'd all forget about it?"
It was later revealed that Ian Ball had planned to abduct Princess Anne for a £2m ransom from the Queen.
He was sentenced to life in prison and detained in a mental hospital.
Lizzie Thomson is a regular contributor to woman&home, and also contributes to Metro.co.uk, Ideal Home, Culture Trip, and Evening Standard, covering all things lifestyle.