Prince William reveals he's had a secret job during the pandemic - and many will have spoken to him without realising
The Duke of Cambridge has been working as a crisis helpline counsellor for support charity Shout 85258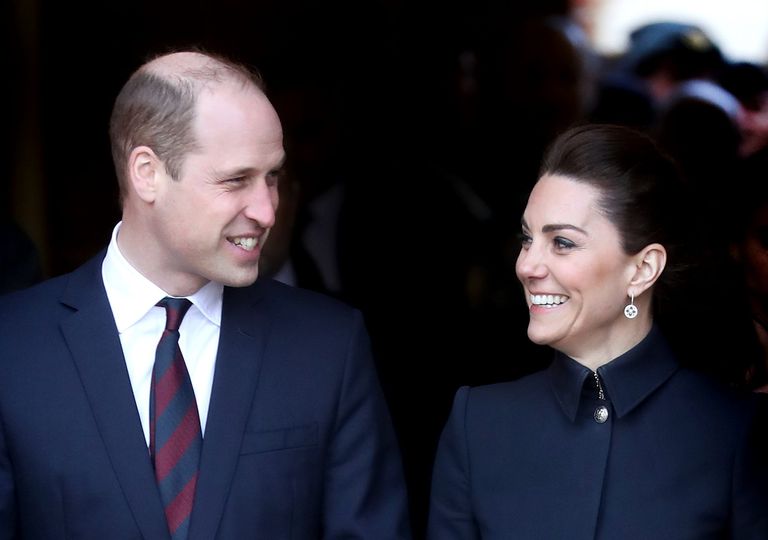 Prince William and Duchess Catherine have been doing their bit for National Volunteering week.
The Duke of Cambridge has revealed he's been taking part in some volunteer work - but keeping it quiet.
Now, he's let slip where he's been helping out for National Volunteer week.
It's been a difficult time for many of us, but one silver lining is seeing those coming forward to help those struggling within communities.
The Duke and Duchess of Cambridge's commitment to raising awareness for mental health issues is well known, but it has been refreshing to learn that Prince William himself has taken on a more frontline role.
Prince Williamtook on the role of a support counsellor forShout 85258– which is a 24-hour text messaging helpline for those struggling with mental health issues – to mark Volunteers' Week.
MORE:Prince William gives loving nod to Duchess of Cambridge during documentary
The Duke revealed that he's been secretly volunteering during an online call with key workers. Joined by the Duchess of Cambridge, the couple celebrated the first anniversary of the service.
"I'm going to share a little secret with you guys, but I'm actually on the platform volunteering," he told them.
The Shout helpline was developed by the Cambridges'Royal Foundation.2,000 volunteers were trained to support those who contact the helpline via text message, working through their emotions together, offering support and empathy.
MORE:What Prince William really thinks of the Middleton family
Since Shout was launched in May last year, more that 33,000 text conversations have taken place, with around 65% of those texting in aged under 25, as reported by The Guardian.
The Duchess of Cambridge has also been volunteering this past week, taking part in theRoyal Voluntary Service'sNHS volunteer responders scheme with 'check in and chat calls' with those self-isolating or vulnerable.
The Duke and Duchess's volunteering efforts are virtual - for now. But can we expect these to become physical after lockdown is lifted?
"As with other royal households we are looking at ways we can do physical engagements in the future in line with Government guidance," the source told the Independent.
"The biggest issue was trying to organise royal engagements in a way that does not attracts crowds or put pressure on police resources."