Prince Harry reassures young boy who also lost his mother in heartfelt conversation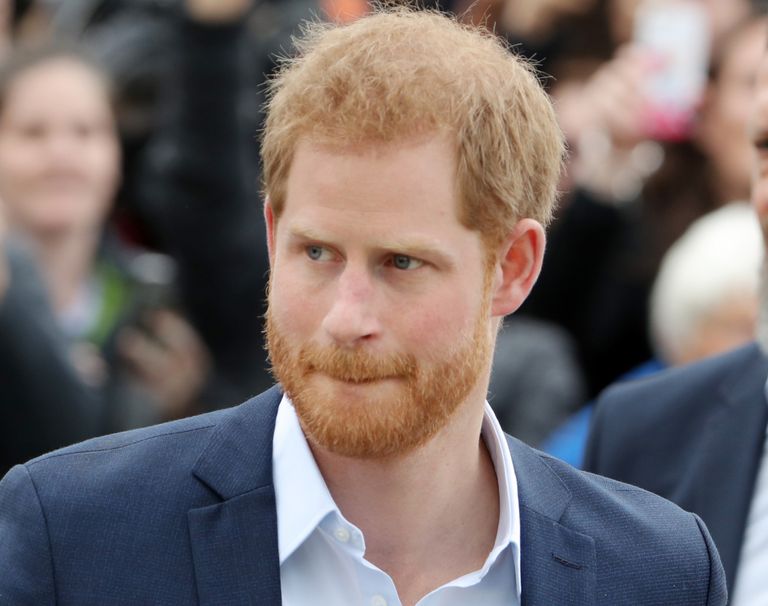 (Image credit: Matt Baron/REX/Shutterstock)
Prince Harry, Duke of Sussex, has always been a natural with young children.
But yesterday, the royal shared a particularly poignant conversation with a young boy in Auckland, who, like him, also lost his mother at a young age.
Andrew Hough reporting for the Australian Daily Telegraph revealed how, on a walkabout at the Auckland Viaduct Harbour yesterday, Harry stopped for a heartfelt chat with six-year-old Otia Nante - whose mother took her own life.
Likely reflecting on the loss of his own mum, Princess Diana, when he was just 12, the Duke of Sussex took the time to offer Otia some advice on his difficult situation.
Speaking to Otia, he reassured him, "Life will always be alright, you know that, yeah?
"I made it to 34 years old and life is great. I've got a beautiful wife, a baby on the way. Life is going to be sorted, don't you worry."
The young boy's grandmother, 52-year-old Te, also revealed that she has raised him, after his mother passed away at the age of 1. And it seems Prince Harry was thinking of his own grandmother, the Queen, when he praised her for doing such a good job with her grandson.
Onlookers reported that he said, "You're doing a great job, Nan. Nans are so important in our lives."
The kind-hearted Duke reportedly spent several minutes chatting to Otia and his grandma, before moving further down the line to greet other awaiting fans.
Prince Harry has often spoken about how the emotional impact of losing his mother Diana at such a young age.
In a podcast with The Telegraph's Bryony Gordon last year, the Duke of Sussex confessed that her death has had a serious impact on his work and personal life.
"I can safely say that losing my mom at the age of 12 and therefore shutting down all of my emotions for the last 20 years has had a quite serious effect on not only my personal life but also my work as well,"
But it seems that Harry has finally found happiness now with his new wife Meghan, with the pair looking forward to welcoming their first child next Spring.