Inside Prince William's 'moments of self-doubt' about becoming Future King
He is second in line to the throne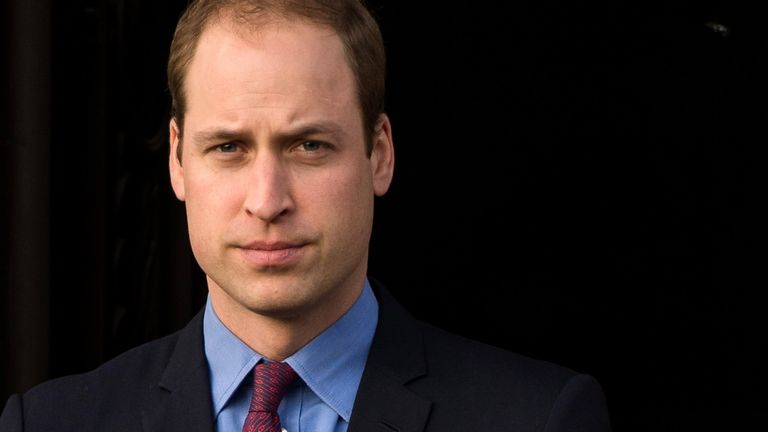 (Image credit: Richard Stonehouse/Getty Images)
The Duke of Cambridge has been through a steep "learning curve" during the past year in learning what is expected of him as the Future King. 
---
Prince William has been prepared since an early age that one day he will ascend the British throne. But, that doesn't stop feelings of "self-doubt" creeping in, according to a royal source.
Amid his brother, Prince Harry, claiming Prince William is "trapped" in the institution, US Weekly reports that this is far from the case. And the Duke of Cambridge is fully aware of what is expected of him.
A source told the US publication, "William was educated from the very earliest age about the crucial role he would play within the monarchy. He's always known what is expected of him when he's eventually crowned King."
While his brother has always struggled with his place in the public spotlight, most recently quitting life as a senior royal and relocating to America with his wife, William has adapted more easily.
"He found the publicity difficult to deal with when he was younger, but it definitely had more of a negative impact on Harry," explained the source. "William accepts that it's part of the job and he's fine with it."
But, that's not to say he doesn't have times when he feels overwhelmed.
"He's human and of course he has moments of self-doubt. And he has times where he and Kate want to drop out of sight so they'll escape to Cornwall and recharge their batteries."
Ultimately, Prince William knows it is an "unbelievable privilege" to serve the Queen.
With his role within the family set to increase in the coming years, royal expert Duncan Larcombe previously warned the Duke needs to steer clear of another public royal feud with his brother. 
Writing in his Woman column, Duncan says, "Prince William must let his head rule his heart, now that Harry and Meghan have passed the point of no return. 
"No matter how tempted he must be to tear a strip off his younger brother, the future king must focus on the bigger picture. While Harry is now free to do and say what he likes, William remains constrained by the confines of royal life."
Prince William must put his personal feelings to one side for the sake of his family.
"It is unthinkable that the future king could risk being dragged into a transatlantic popularity contest," says Duncan. 
Now, the Duke must focus on the important work his family are doing. 
Duncan adds, "William needs to leave Harry and Meghan to carve out the future they have chosen. He and Kate can focus on their own work as royals and continuing the family legacy that Harry has turned his back on."