Theresa May could be joining Strictly Come Dancing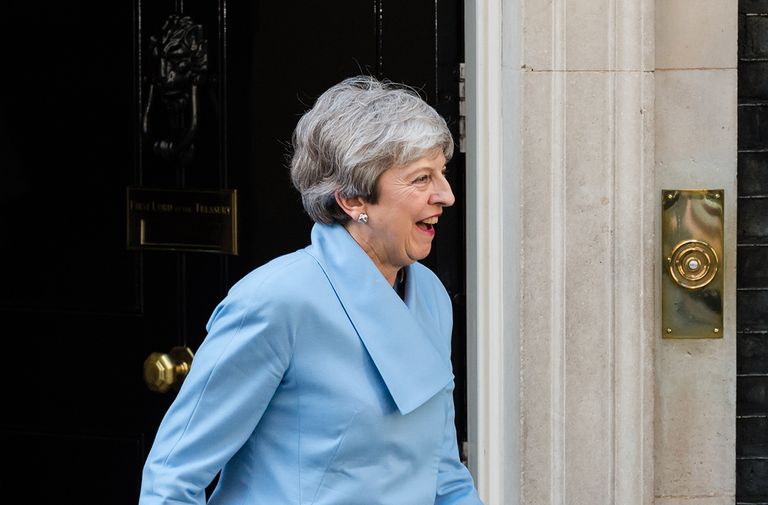 (Image credit: Getty)
Theresa May could be joining Strictly Come Dancing.
The nation's former Prime Minister, who handed over her role to new PM Boris Johnson last week, could be set to grace our TV screens in a totally different way.
A far cry from the microphone stand perched outside of 10 Downing Street, we could be seeing Mrs May take to the glitz and glamour of the Strictly Come Dancing stage.
Now that the MP has left behind the demanding political role, Brits are curious as to how the ex-Conservative party leader will maintain a place in the spotlight.
And while her first few days of freedom have been spent laying relatively low and enjoying leisurely hobbies, some think that the 62-year-old will take up more public leisurely activities.
According to bookmaker Coral, the ex-PM is likely to take part in this year's run of the glitzy BBC competition, with a flurry of recent bets coming in and odds being slashed from 10-1 to 5-1.
Though it seems that betters don't have quite the same faith that the politician will be able to go on and win the contest, with odds at 100-1 for Theresa to go home with the show's iconic glitter ball.
There is also speculation that instead of hitting the dancefloor, the Maidenhead representative might be heading down under.
Odds have been slashed to 12-1 that Mrs May could be facing her fears on this year's season of I'm A Celebrity…Get Me Out of Here.
More: Theresa May And Husband Philip Take Part In Personal Interview
'Theresa May is going to have a lot of time on her hands now she is leaving the most high profile job in the country and some punters feel as though she will turn to the dance floor on Strictly later this year,' said Coral's John Hill.
'It is unclear how much experience May has in dancing,' he continued, 'but Ed Balls had a good run on the show so she could outperform her odds of 100-1 if she does appear.'